Updated on: December 10th, 2023
11 Best Swinger Dating Websites – And Most Popular Swinging Sites You Will Never Forget
If you are not into a strict relationship and sexual exploration is something that excites you – you might be looking for people with similar kinks or fetishes, or just the same swinger lifestyle. We have prepared you a list of sites that you can find various swinger partners
So check these out (#1 doesn't necessarily mean it's the best, all swinging websites listed here are different and good in their own way).
Top 11 Swinger Sites List: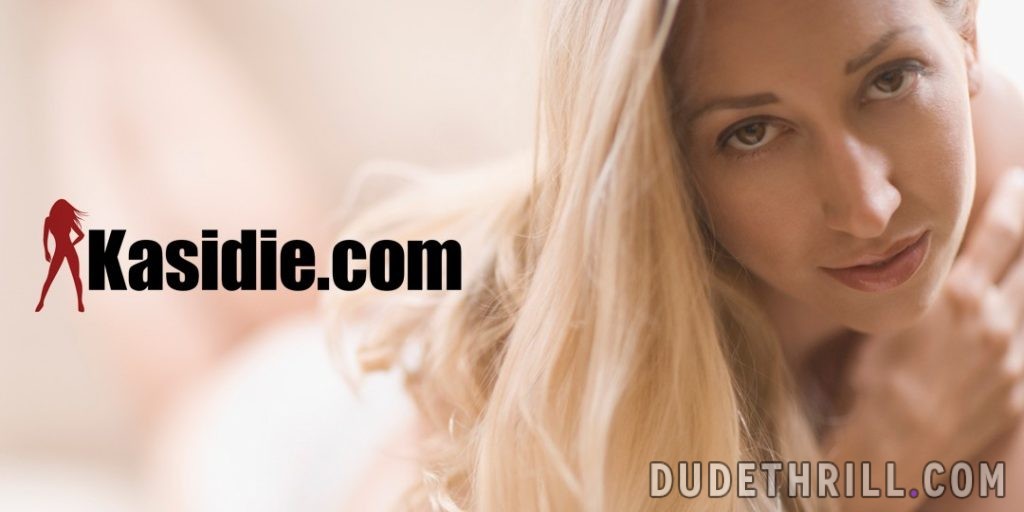 Kasidie.com is an adult site which offers a community for people who are looking for some relationship adventure. Created in 2006, it started as a mere online magazine for swingers around the globe but it was recreated and incorporated the social media feature to it. There are different options in communicating in the site, members can create a chat room, forums, or just the instant personal messaging.
The site has in store different features for the different needs of its members. They have the "Rendezvous" feature which allows the member who wants to meet other members to post their status, availability, and location which comes with a "sexometer" scale.
For those who are looking for a bigger crowd to get on an adventure with, the site also caters for that option. Members interested in parties and other socials can post the said event where other members can request for an invitation.
Based on the latest survey, the site ranked high in many parts of the United States and has a monthly visitor of more than half-million every month.
PROS:
Lots of features to explore such as Rendevouz and Travel 
Affordable
Friendly to those who are into short-term hookups
CONS:
Non-paying members cannot view photos
Search tool is not very helpful
---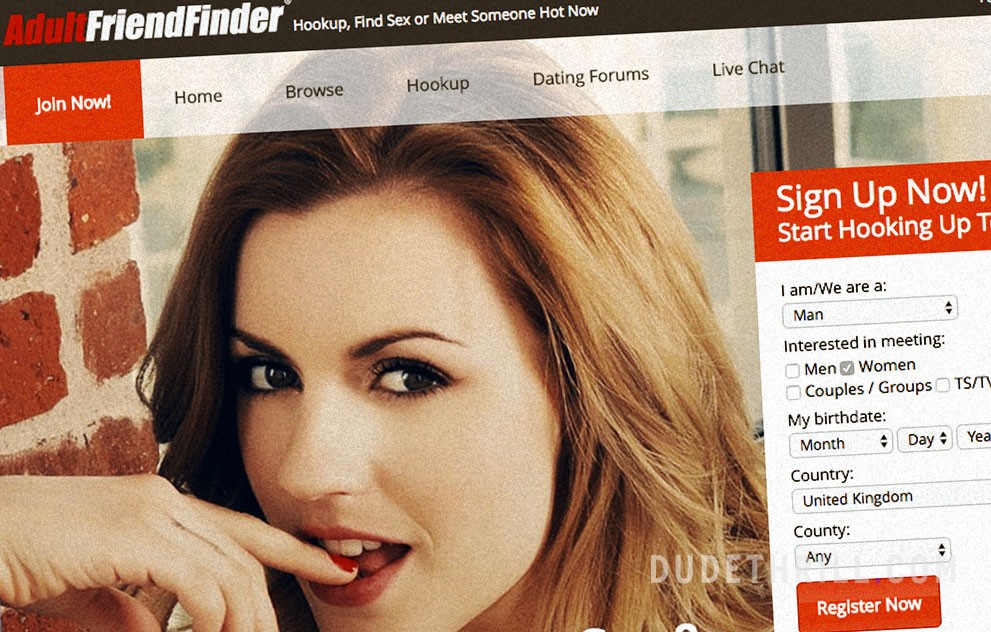 It's hard not to know this site. One of the most advertised and used swinger sites when it comes to all sorts of hookups and sexual encounters. Adultfriendfinder has a large number of members that it has recorded monthly visits of 25 million, the majority of which come from the United Kingdom and Canada.
Due to its vast number of members, it's not hard to look for compatible mates to go on in a sexual adventure within this site. The sites' explicit feed showing photos of sensual content, sexual invites reinforces the urge to look for a good time. Although, there is always an option to just look be a member and look for platonic relationships.
PROS:
Free membership
Profiles are comprehensive for easier decision making
Wide reach and large active swinger membership
CONS:
Some features require added cost on top of the membership fee
---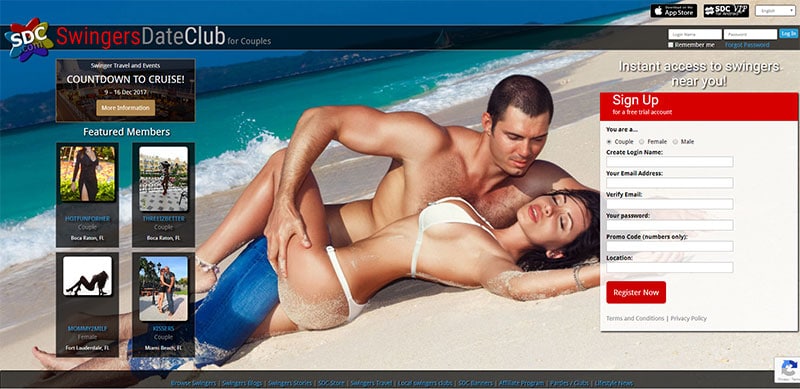 For those who have been visiting swinger sites for a long time, SDC will not be a miss. It is one of the oldest swinger platform yet still continue to be a forerunner in the industry. Since it is one of the oldest it is no longer a shocker that has at least 3 million members from all around the world with the majority of its members coming from the United States and the Netherlands.
Its niche is really focusing on the socialization of its members through public parties where all the members are welcome. There is also an option for those who are not necessarily into very large attendance which is the private parties where members request to be invited.
PROS:
Features private parties and other public events
Lots of active members
CONS:
Navigation is not very friendly
No Refund policy
---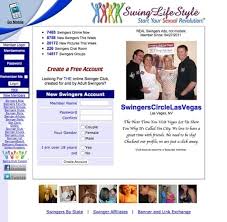 The site is also one of those who have aged well in the industry, it shows in their interface hence it does not immediately appeal to younger audiences. However, the site could fair well with its other swinger sites available. It has over 16 million members with approximately 5,000 members active all at the same time. Recorded top visitors are from Australia, United Kingdom, and the United States.
One of its features is for the members to be able to travel with their events ranging from resort trips to cruise trips. And this is all through their attached travel agency Topless Travel. Compare to other swinger sites, free users of this site has a wider access to its features.
PROS:
Premium members are given the option to hide their profile to non-paying members
Affordable
Detailed member profiles
CONS:
No free nudes for non-paying members
No customer service
---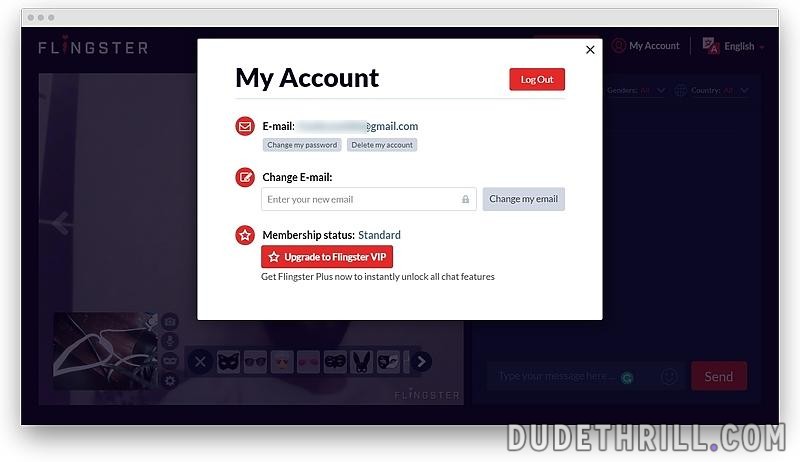 For those who are not into answering long and extensive profiling questionnaires, this is the site for you. Without need of registration, you can instantly message the members of the site, or even invite them for a video chat. It boast of about 500,00 users with half of it coming from the United States.
One of its most lauded feature is the AR mask, a virtual filter, where its members can cover their face with stickers so that their identity will yet to be revealed which is also advantageous for those who are just beginning to explore swinger sites and still do not want to be revealed.
PROS:
FREE!
Built-in translation for easy overseas communication
User – friendly interface
CONS:
Safety concerns
No mobile app
No Refund policy
---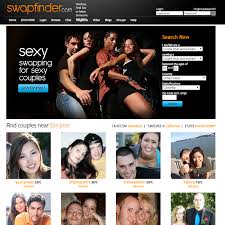 Created to make looking for swingers a lot easier than it is, the site definitely served its purpose. It now claims that it is one of the top swinger sites with around 40 million members throughout the world. With this platform, people can share their kinks by posting photos, videos, articles, or just a combination of everything.
The site has a hotlist feature where the members can put their favorite members for easy access to their profiles the next time. They also have the wink feature to send a subtle message to get noticed.
PROS:
Lots of members worldwide
Secure profiling
Lots of free features
CONS:
No mobile app available
Small font size
---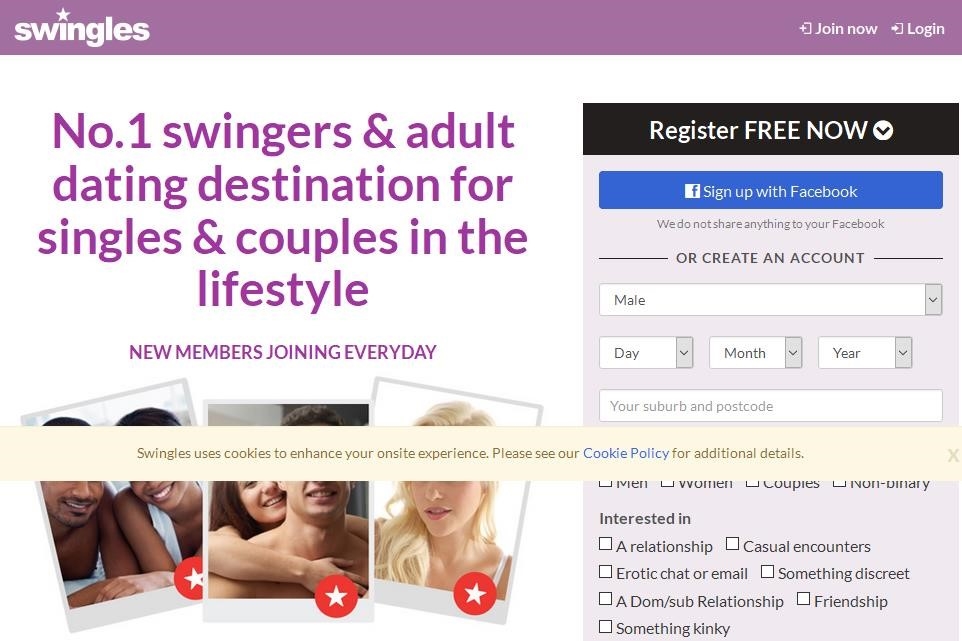 This unassuming site doesn't boast having more swinger members than those of the more established and reviewed swinger sites. It only has about 50,000 members but almost all are active and are down to have a good time. The site is basically zeroing in on the quality of matches they can provide to their members other than just the quantity of members. It has a very easy to use interface that will surely make the swinger lifestyle easier.
The site has a lot of features that can be explored, but one of its interesting features is the Invisible feature where a member can just safely explore the site without being seen as active by the other members.
PROS:
Lots of members who're willing to swing
Webcam or private rooms can be provided
CONS:
Site could appear as confusing
Appearance needs improvement
---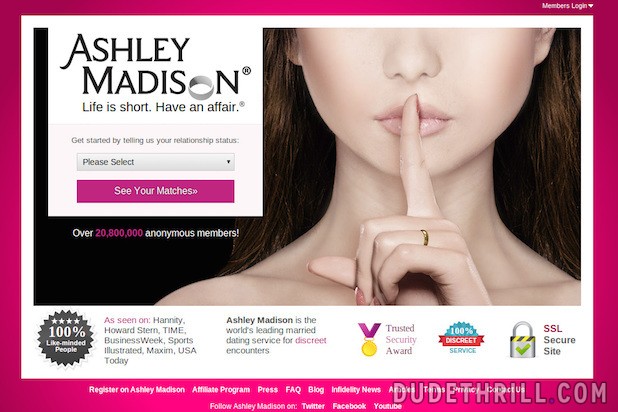 This site has been gaining popularity around the globe for years. It mainly caters to couples who want to go and explore a more exciting sexual life. But even with the nature of the site, there are still loads who patronize them.
Sometime in 2015, however, there was a security breach that happened on the site which expose a significant number of their members. Despite the controversy they faced in the past, they have returned even better and even more popular. They have vamped up their security, and to date they have recorded 20 million users from across the globe.
PROS:
Better site security
Free for women
CONS:
Encourages affairs (which is not so bad I guess…)
Search results are limited
---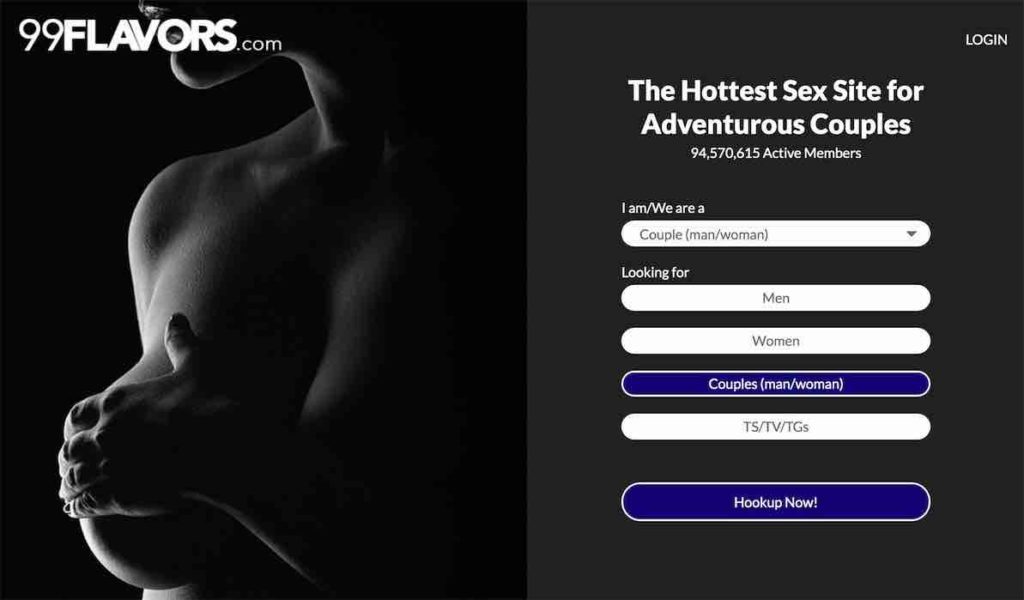 Considered as one with the highest reach and the leading dating and swinger site, 99flavors boast of 95 million members worldwide. The site has really become famous for those who are looking for intense sexual adventure and exploration. Those who are looking for permanent relationships should just probably skip the site.
Members can instantly message each other, it also has a 2-way webcam for better video communication, they can also exchange photos. Dates and meetups can instantly then be made. Other exciting features include "Sex Academy" where members could learn new bedroom tricks, and "Contest".
PROS:
Detailed profiles
Once registered, interface is user friendly
CONS:
Site is hard to find
Fewer members compare to other swinger sites
Expensive membership
Tedious registration
---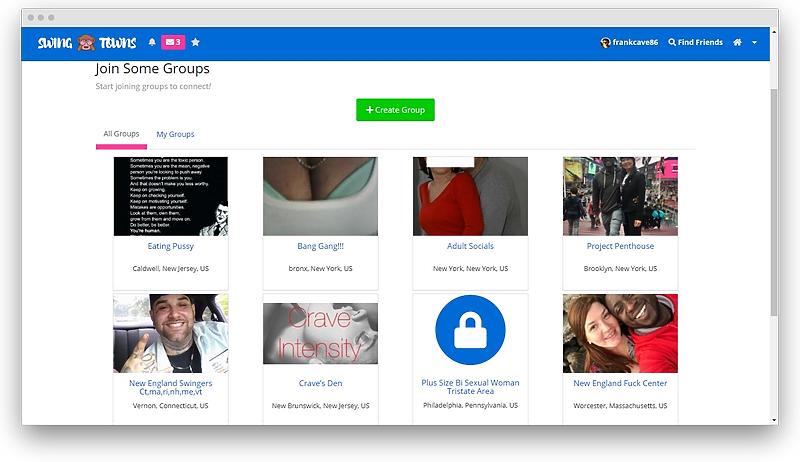 The site easily reminds you of Facebook. It is one of its edge since most people are familiar of Facebook, navigating the site is no longer a big concern because of its familiarity. It is relatively new compared to the other swinger sites but it has been gaining members all these years.
It has one of the most active communities with a total estimated members of 500,000. Like the majority of the swinger sites, for some of its features to be enjoyed, the member has to pay for it. Non – paying members have limited access to its features.
PROS:
Facebook – like interface
Affordable
Easy registration
CONS:
Search tool may not yield helpful result
Generic profiles
---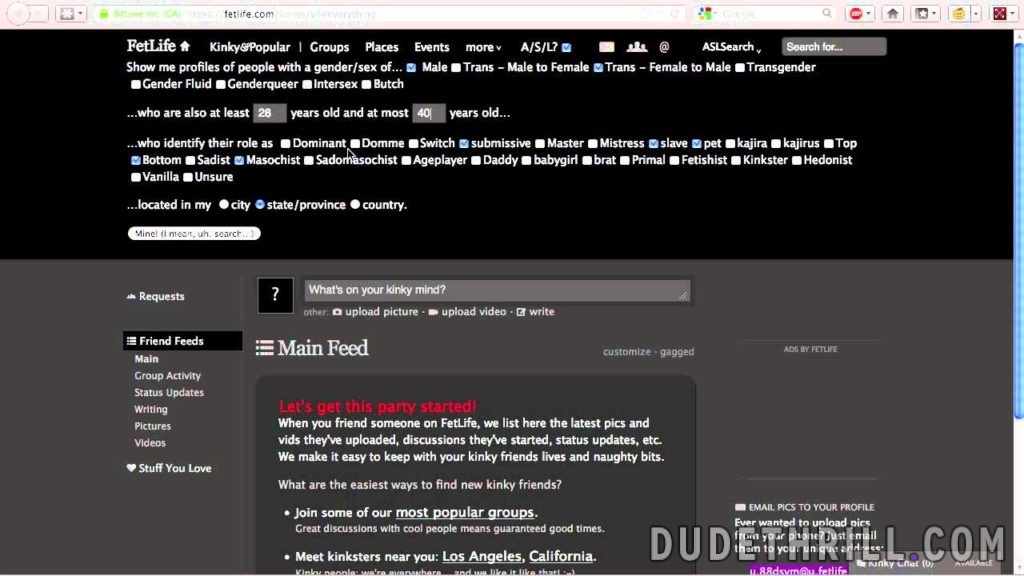 For those who have a more specific preference when it comes to sexual adventure, Fetlife might be for you. As its name suggests, it is called Fetlife since it caters to its members' different fetishes which includes those with a swinging lifestyle.
This is really the place for those who are into a lot of kinks and fetishes but are not really very open about it. The closeness of its members in the community makes them feel safe in interacting with the platform. It actually kind of has a semblance with Facebook but the contents are kink and fetish specific.
PROS:
Kinktionary
Closed – knit supportive community
Wide membership coverage
CONS:
No other kind of membership
Interface is very limited
No proper categorization
---
All in All
As years go by and the internet is expanding in all fields – swinging is not an exception. The swinger websites are booming and there is a lot to choose from. While I always recommend at least taking a slight glance at each site – I can confidently suggest Adultfriendfinder and Kasidie– since they have been "in the business" for years and the sheer number of active members prove that they're attention-worthy platforms.
Good luck in your new swinging endeavors!
All 10 Other Sites in This Category Worth Checking Out:
99FLAVORS & Top-12 Swinger Dating Sites and Other Free and Premium Dating Sites Like 99flavors.com Show Me 12 Alternatives for 99flavors.com Hey there, are you feeling adventurous and looking for excitement in your love life? Then 99flavors.com may be the perfect platform for you! This online platform is tailor-made for people who are open to exploring […]