Updated on: December 7th, 2023
ErotiCity
& 12 Greatest Porn Forum Sites Similar to ErotiCity.net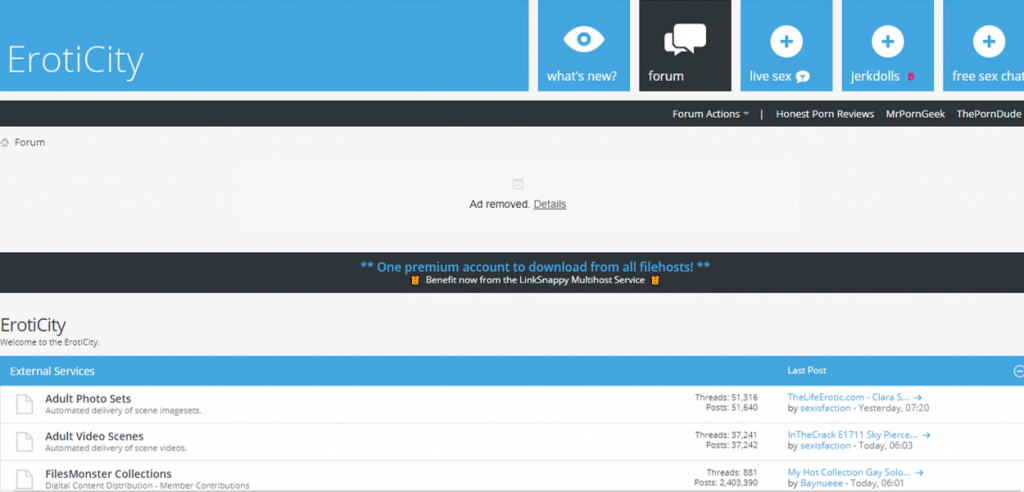 Kudos to platforms that offer not just one but plenty of resources to porn enthusiasts; indeed, they are packed with intense fapping elements that generally make our day. With that, I am glad to share this website that I found out about just the other day. ErotiCity.net is an adult forum that provides you with access to stuff that you won't find anywhere else on the web. How promising is that? Well, ErotiCity includes a wide range of pornographic and non-pornographic stuff collected from all around the internet. The quality may not always be leading, but the content will always suit your erotic needs.
Official URL: https://eroticity.net/
ErotiCity is for the devoted porn addict who is well-versed in the pornographic business. You may choose from a variety of different boards on the forum system. As a result, you may feel confident that you will find your gear. Furthermore, complete anonymity here at ErotiCity implies that all participants are free to express themselves while discovering their most intimate erotic preferences.
Over the years, this site has genuinely made all porn fans happy with its vast collection of pornographic materials. As mentioned, I am pleased to inform you that ErotiCity now has a total of almost 25 million posts split across nearly thousands and millions of discussions. These numbers represent one of the largest and famous forums that I have witnessed. Good job to those production teams and administrators of the site for putting up ErotiCity and the perks they provide.
Aesthetics and Design
ErotiCity's whole aesthetics are simple, yet you can identify an element of elegance about it. The backdrop is a creamy white, with blue highlights on the primary forum segments and buttons. Since they claimed how easy and straightforward things are here, well, they are telling the truth. The materials are organized into parts, each of which has a few sub-sections that help you find what you are looking for.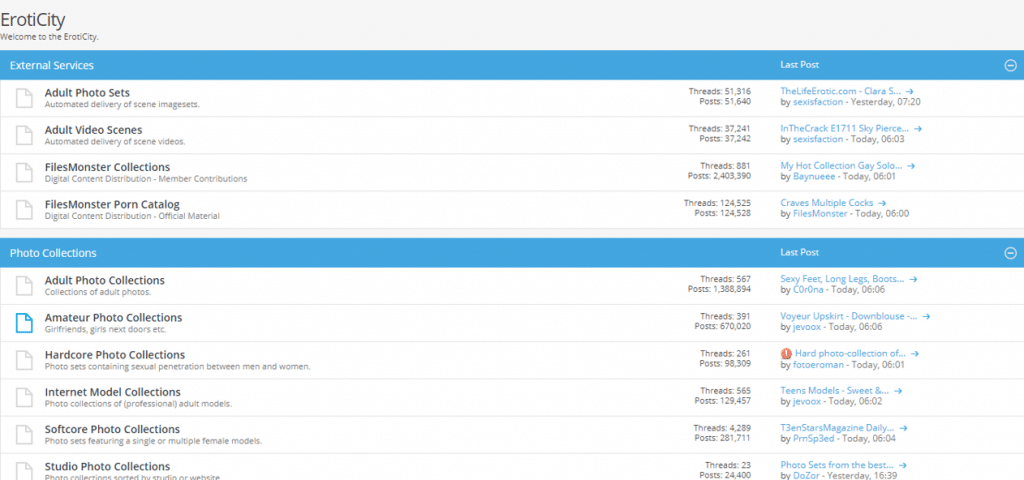 Moreover, as a site visitor, you need to be familiar with the following sections: External Services, Photo Collections, Video Collections, Celebrity, Gay, and Miscellaneous Content, and the Maintenance sections, for they are the primary parts found at the top of the homepage. You can also see a search button at the other end of the menu bar, together with the options to register and be a member of ErotiCity. Furthermore, if you are a person who is inclined to statistics and numbers, look on the footer section of the page, you will see the current status, number of visitors, and threads in the forum.
How Do Forums in ErotiCity work?
It is best that before you join and participate in each discussion here at ErotiCity, you must first identify a specific forum that will match your sexual preferences. This step is one of the essential aspects of the pornography world. When done, you can immediately dive further into your cherished and favorite section and start discussing with pals with whom you share the same interests. One technique that I learned after doing so many reviews is that the most current and the most significant number of topics in a forum is where you can also locate the most active, entertaining, and inviting users.

Moreover, you may also check out the member list and meet some new friends to keep your time on the site attractive. More so, forums allow us to embrace our creativeness and exhibit our love for pornography by sharing our amateur content; hence, do not hesitate to share those videos in your drive now. Furthermore, you can always request and ask your friends to locate your material starring a particular inexperienced lady, porn actress, or superstar, and they will gladly comply to help you fulfill your craziest sensual fantasies.
Erotic Contents at ErotiCity
Luckily, here at ErotiCity, it makes no difference whether you are seeking something simple or if you are a nasty fan seeking porn of all sorts. Scat, hairy Japanese pussies, femdom, torture, and trampling appear popular on this site. In fact, the fetish videos sub-forum appears to account for almost half of all postings on ErotiCity.net. This platform indeed has everything, and yes, it is all for free. However, you need to note that certain items here are also just intended for website subscribers and limited to visitors.
In addition, this discussion site gained the love and admiration of people around the world because it embodies a judgment-free atmosphere that allows the exchange of all kinds of softcore, hardcore, and kinky content; it is organized into numerous topics and posts. Threads concerning adult photo sets, adult video scenes, and file monster collections are surprisingly here. The site also has the photo and video collections that showcase adult and amateur content.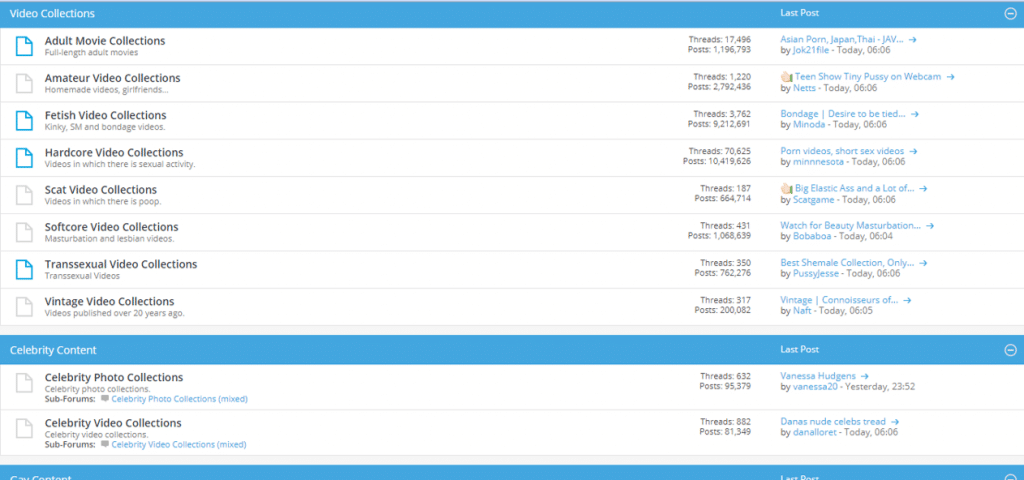 Moreover, there are also gay and transsexual videos that will make those who love this niche elated. Celebrity fantasies are addressed here, too; hence, make your senses wild with the contents around the corners. What else? Hmm. ErotiCity never stops there; it also gives delight to hentai and anime porn followers. Terrific, indeed. Lastly, I appreciate how this forum preserves threads that have been idle for three to twelve months in its Archive Section.
Curious About the Various Membership Perks? Read Here!
ErotiCity membership is completely free, and creating an account just takes you seconds! General information such as a username, password, email address, referrer's identity, local time adaptation, DST adjustment choice, and a pledge to obey the community rules are all that is required. The site, it appears, bears no responsibility for the material uploaded on the site. They can also delete or alter information at any time for any cause.
While having an account has several advantages, you may still browse ErotiCity without one. Though you can still have the privilege to go over the site, it is not very usual that you come across a group of interactive people who are willing to discuss pornography and its many quirks and can only enjoy this when you register. Apart from that, ErotiCity is the safe haven you didn't even realize you needed. You may always go on to one of the many forums and posts available under each of them. Finally, you may join in on the conversations and even share pornographic images and tales. Who won't love that?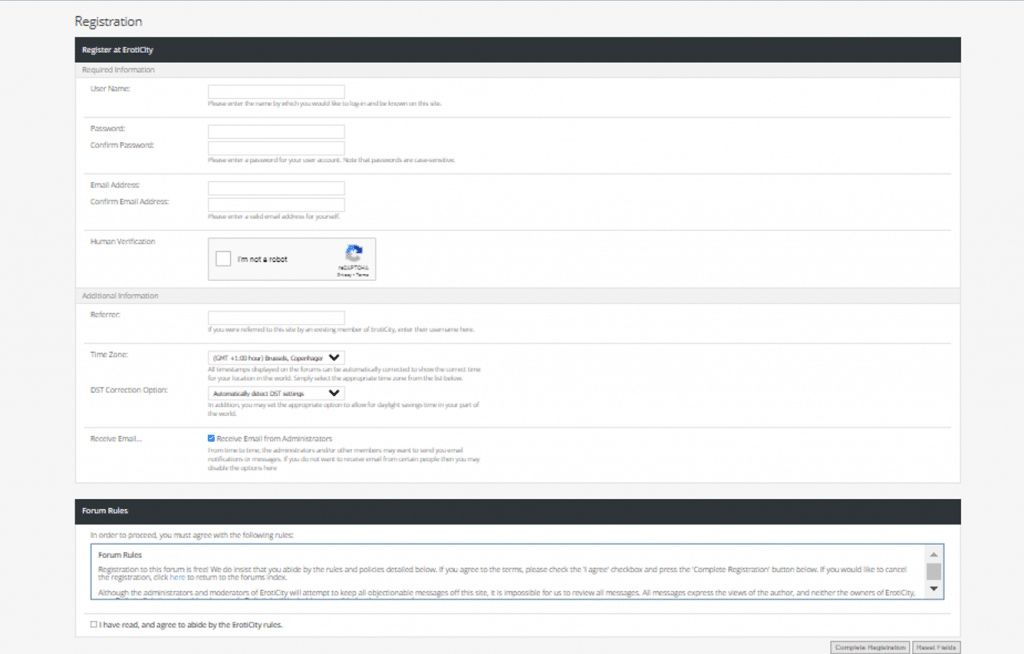 Lurking Around ErotiCity
I love forums because you may go thread wandering and jumping to see what each erotic topic brings. The new postings section is also beneficial to porn enthusiasts because it can effortlessly pick and choose the suitable material for us. In addition, members may always add each other as friends and engage directly via private messaging, in addition to engaging in numerous chat sessions.
If you think about it, the site provides you with a free golden potential to establish many nasty acquaintances from all over the globe who are willing to engage in filthy online conversations and naked exchanges. This flexibility is reinforced because most participants engage in kinky sexual activities. As a result, the foundations for a better understanding and the formation of a dreamlike relationship amongst them have already been laid. However, since I care about you, my dear fellow porn citizen and reader, please take extra care in getting along with strangers as sometimes these may lead to harm and danger. But I bet you are intellectual like me, so I am confident you already know what to do and how to handle them.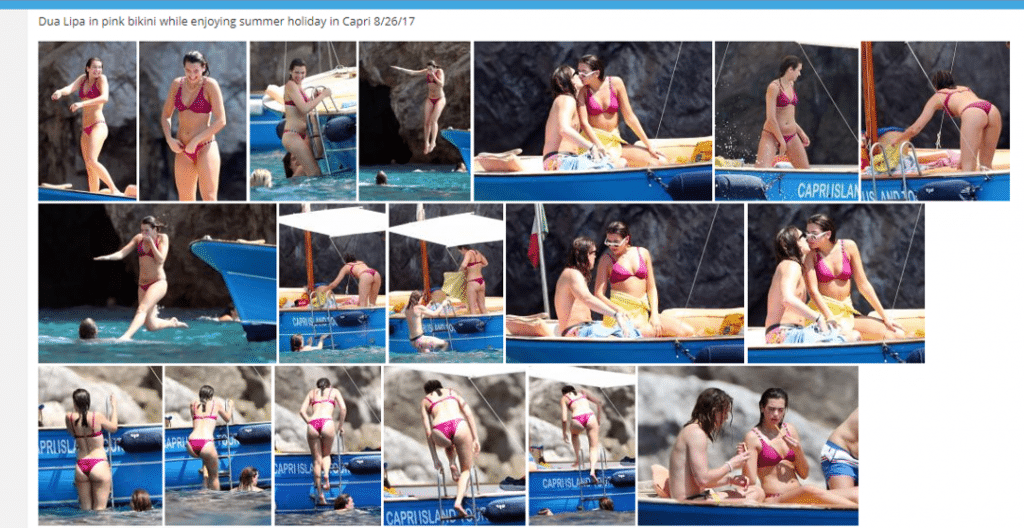 The Best Points of ErotiCity and Few Drawbacks to Consider
ErotiCity is a user-friendly forum platform with hundreds of porn forums dedicated to a wide range of pornographic movies and images. Members are allowed to browse their favorite posts on a variety of bizarrely entertaining porn subjects and beliefs. Also, when I discovered that ErotiCity provides free cams and live sex areas, I was completely sold. However, to thoroughly explore it, you must first register.
More so, there is no question that you will meet a few people who are interested in the same wicked sexual activities as you, and the personal message system is in place to ensure that the pleasure extends beyond the main chatting boards. In addition, the caliber of free content provided on the site will not fail you since only elite production stuff is displayed. All in all, this is also a well-managed forum since it receives far less spam than most others. That is no small achievement for a forum of this size, so credit is due to the crew in charge.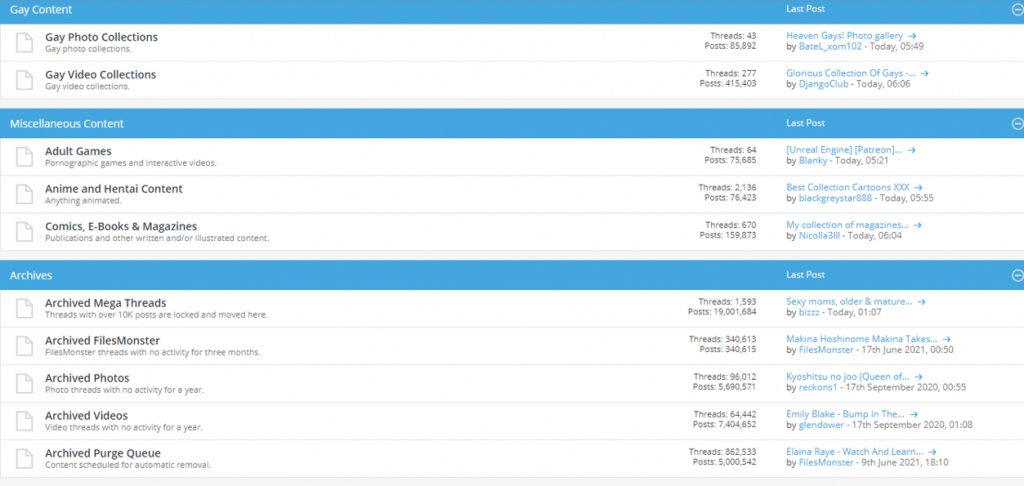 Lastly, you can download materials here at ErotiCity; however, you need a third-party site, like Keep2share, to do it. Be ready to encounter few adverts, links, and possible annoying banners too. Other than these, you can certainly enjoy this platform without spending any single money in your pocket. Indeed, a great site that almost has it all.
The Benefits and Disadvantages of ErotiCity.net
PROS:
Millions of contents in threads and postings
All niches and fetishes are covered
Free registration
Good interaction tools
Active and engaging community
User and mobile-friendly
The site is well-managed
CONS:
Pop-ups and advertisements
You need to register to enjoy the platform fully
Third-party links
---
12 Greatest Porn Forum Sites Similar to ErotiCity.net: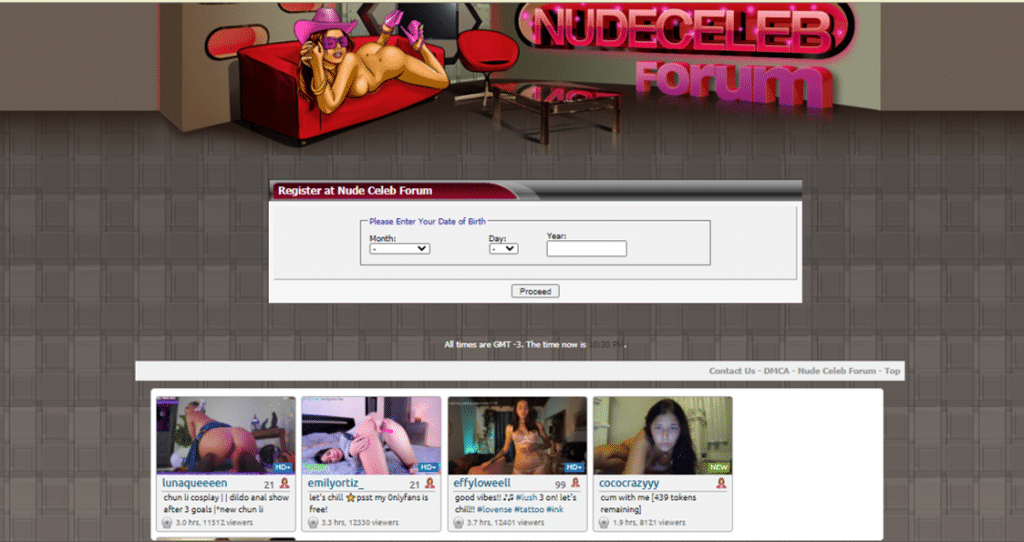 Those fascinated by seeing and hearing about attractive celebrities can visit NudeCelebForum.com. The page is fantastic if you want to discuss your favorite star and, of course, if you want to get your fingers on some leaked photos of someone you adore. It has a large amount of material, a large user base, and many download links to softcore and premium sites. Because nothing is hosted on the site, you will be routed to file-sharing services to acquire your downloads.
Full NudeCelebForum review here.
PROS:
A vast repository of celebrity images and videos
The dynamic and active user community
Accessible to all devices
Download links available
Variety of posts and threads to explore
Regular updates
Ability to share and receive pornographic contents
CONS:
Advertisements
Needs registration
Simple and quite boring design
---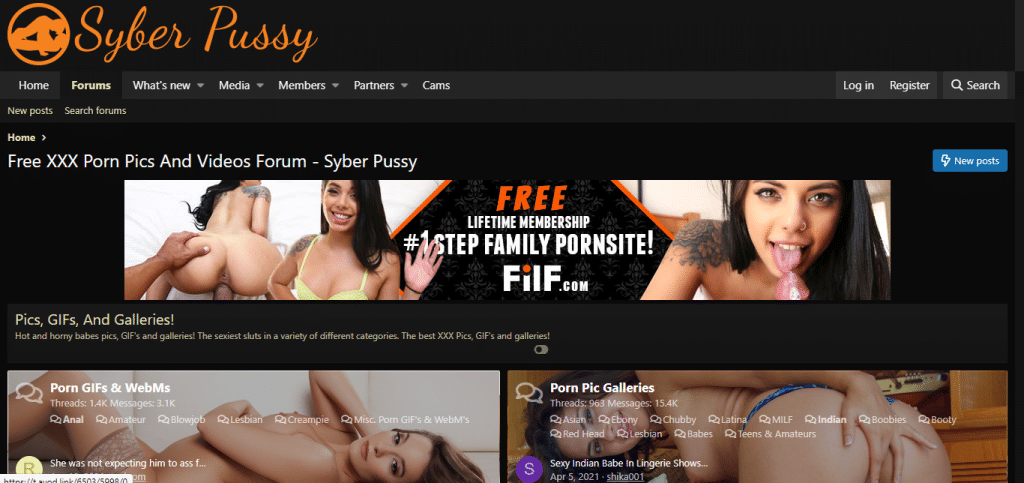 I guess it is harmless to say that Syber Pussy is a small porn forum: in total, it has about 25,000 entries, which is certainly on the small side of things. Syber Pussy is one of my favorite companies because they plan, which is why it's on this list. When you first arrive on the homepage, you'll notice a list of sub-forums devoted to porn GIFs, images, MILF videos, and amateur material — it's a nice mix of content, and the interface is very modern.
A SyberPussy full review here.
PROS:
Some contents are direct
The design and interface is good
Effortless to use and smooth browsing
CONS:
---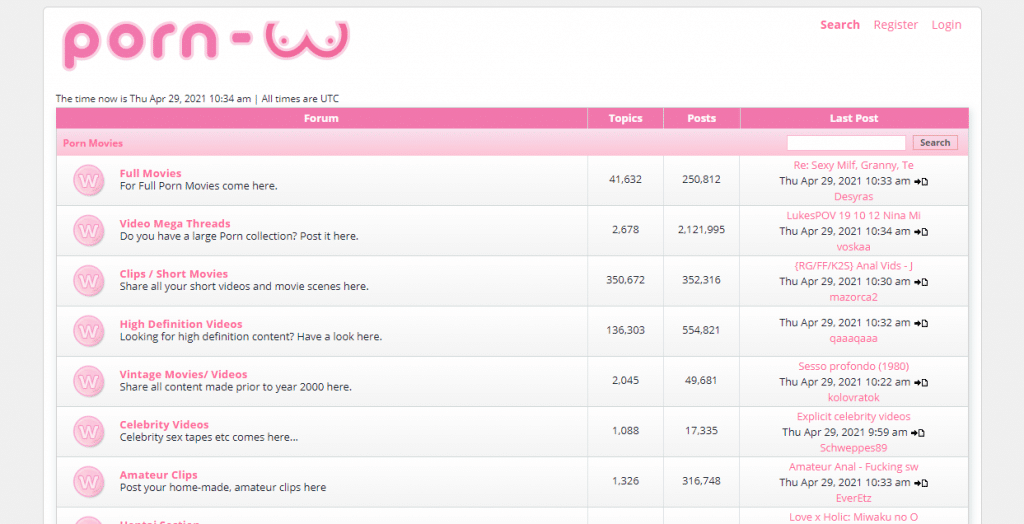 Porn-W has been around since 2009, is a website that brings together a wide group of porn fans who post all sorts of pornographic free content, and you can join in without having to sign up. The information provided here is in the context of hosting site links. If you don't have a paid account on either of these websites, you'll have to wait a long time for files to download, or you'll be limited to a certain number of downloads.
Check full Porn-W details here.
PROS:
Free porns are plenty
Content is in a variety of categories and themes
The forum is clean and simple
Community is active and huge
CONS:
Downloads are free but slow
---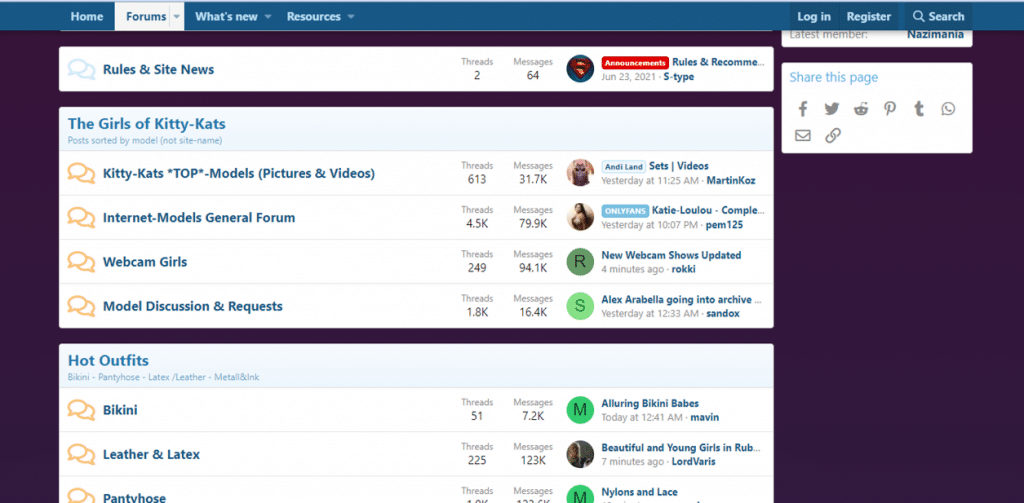 On the porn website Kitty-Kats.net, there are no cats, but there are loads of pussy. Indeed, members can discuss and share various images and videos, ranging from newbies and cam girls to porn stars and premium site explicit material. Online models, Asian porn, naked glamour models, webcam girls, mature women, big boob models, XXL girls, vintage porn, amateurs, shemales, and all kinds of fetishes are covered in the topics of the forum.
PROS:
Free access to premium galleries and videos
Contents are amateur and webcam sessions
Neat and organized forum
Downloadable links are plenty
Variety of contents in excellent quality
Supports mobile browsing
CONS:
Content hosted on file-sharing sites
---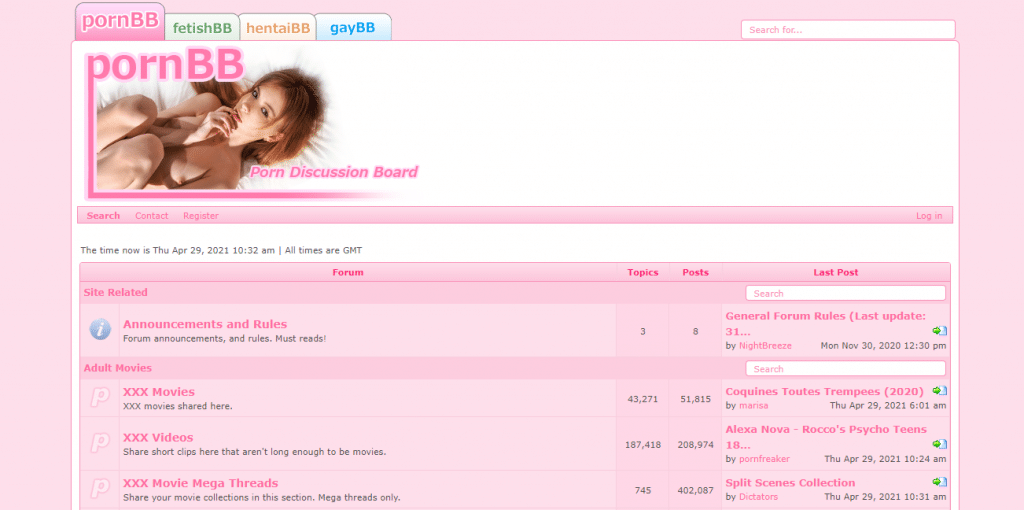 It's where you can find various straight and lesbian content, including Jav Porn, VR, and 3D content, as well as people's amateur videos. Every month, millions of people visit this forum, leaving thousands of comments and links. The four major content categories are adult movies, explicit images, model pictures, videos, and the "Other XXX's" segment of stories, games, and magazines.
Click here for PornBB full review.
PROS:
Free content is plenty
The community is vast and active
The website is well-organized and clean
Variety of contents available
CONS:
The pink theme is too girlish
Download limits
---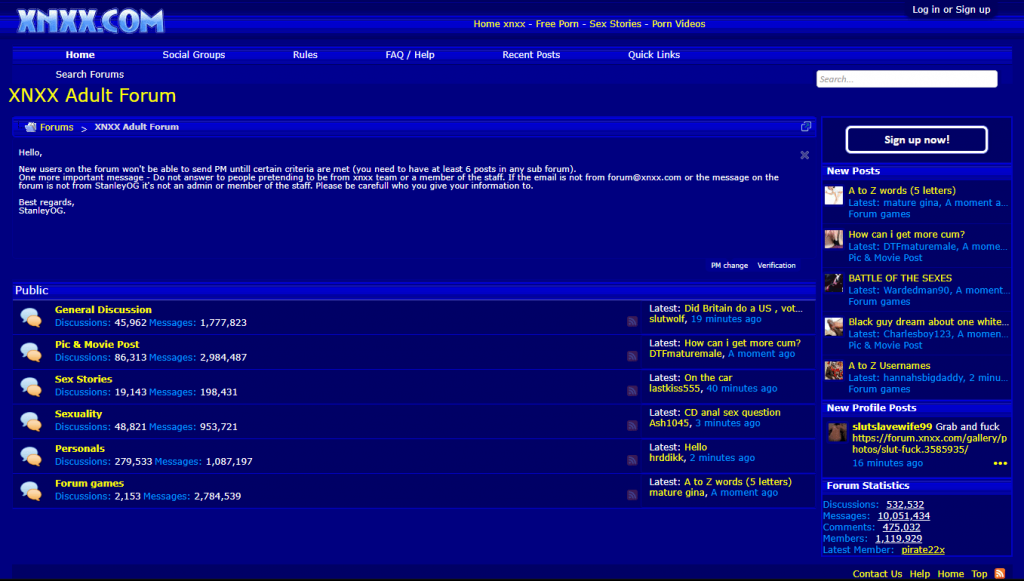 The XNXXForums never disappointed my porn forum standards. When I visited this website, it has a massive collection and sub-boards that cater to every need. Some of these discussion boards are the General section, Stories of Sex, Personal, Porn Games, etc. There are currently 7M+ posts on the forum, and many actively participate in the discussions while sharing their unique erotic material.
PROS:
Plenty of postings
There are amateur content available
Updates posts regularly
CONS:
Only a few sub-boards are available
Design needs improvement
---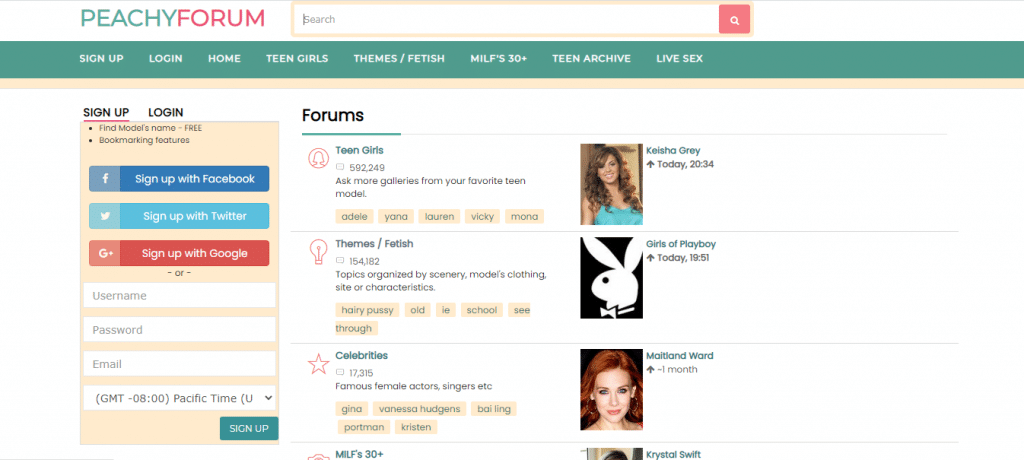 PeachyForum.com is a free premium gallery website with everything from teens to young girls to MILFs and professionals. The "Teen Girls," "Fetish," "MILF's 30+," and a "Teen Archive" are among the four sections available here. In each area, you'll find links to free or sample galleries with high-resolution images from websites like Karups, Anilos, Mature.NL, and many more you can imagine.
PROS:
Plenty of free content and porn gallery samples
Only allows legal content
It has terrific sorting options
The forum is clean and easy
Unique themes and topics about fetish
Large active user base
Supports mobile browsing
CONS:
---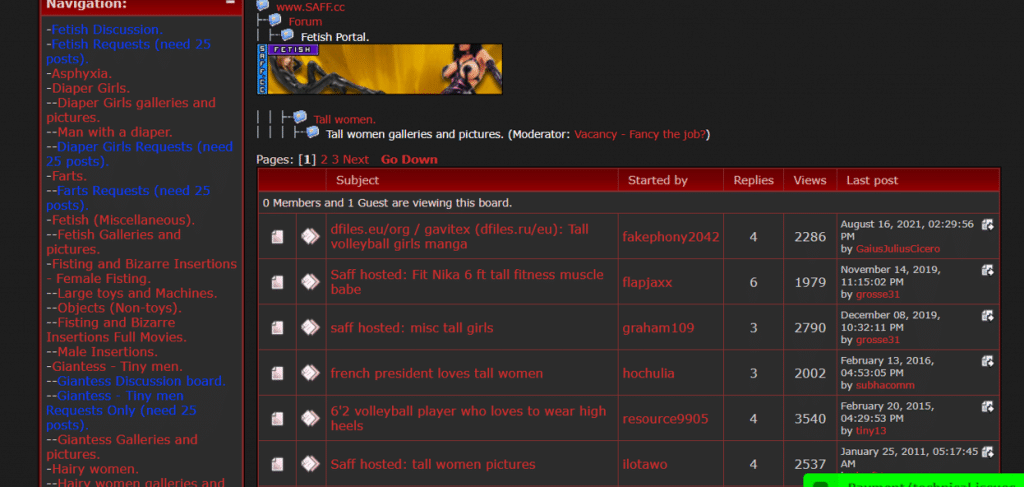 If you're looking for some hot, sizzling, sexy content, then don't look any further because Saff is here to help. The website claims to provide the highest quality of content than any other porn forums. Well, from my experience, I believe they're telling the truth. On top of that, the signing up process is easy and completely free. Once you validate your email address, you're about to experience the most beautiful and exciting thrills of your life.
Here is the full review of Saff.cc.
PROS:
Stores all types of kinky and fetish content
Easy and free downloading
Various content is categorized according to themes
CONS:
Limited access for non-members
Gives additional access to members with premium subscriptions
---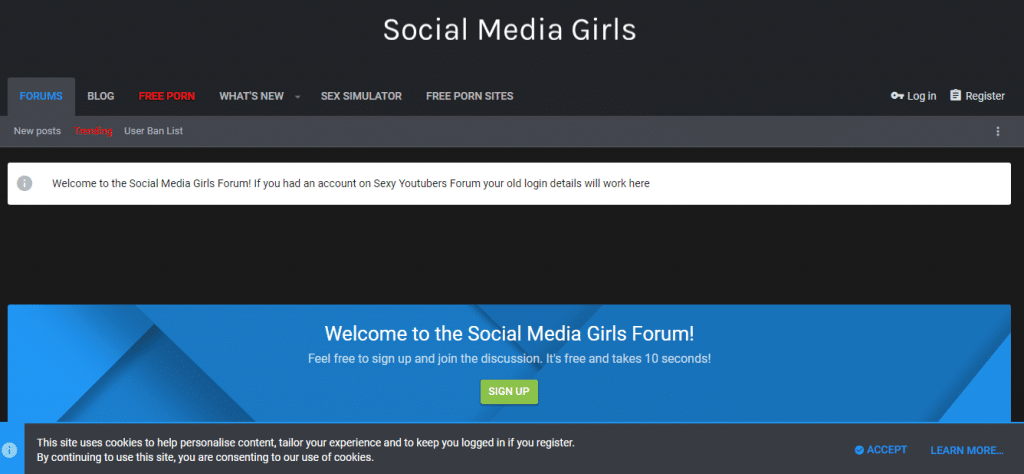 More and more YouTubers nowadays are almost forcing pornography on the network. Sounds like something you would enjoy, right? Then you've come to the right place. Check out the SocialMediaGirls — they're the best around. Indeed a perv's paradise, where sexual content, from Facebook to YouTube, is combed through searching for more stuff to whack off to.
PROS:
Amazing content
Numerous porn content you can browse
Free to use
Active community
CONS:
Quite tricky to use for beginners
---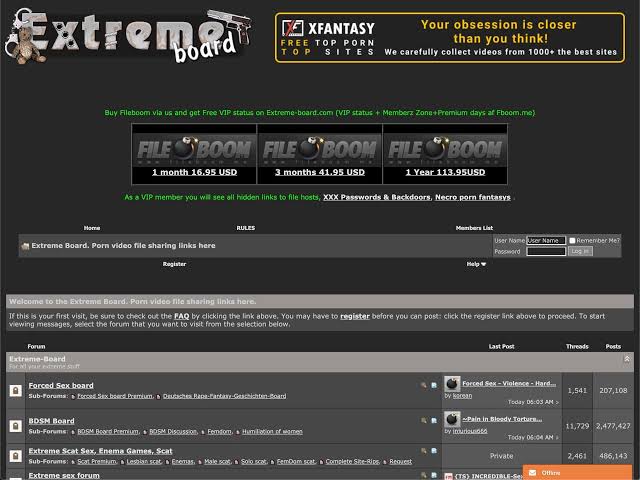 Some people enjoy visiting extreme sites on the internet. And since the world wide web has tremendous potential risks of landing on a scammy website, I recommend something that might be helpful — ExtremeBoard. It's a forum appropriate for people looking for more severe forms of pornography. Currently, the total number of postings on ExtremeBoard has reached 6M+, and there are 50K+ different threads in which the content is laid together.
PROS:
Plenty of postings
Updates regularly
Amazing subforums available
CONS:
Advertisements are available
Basic design
---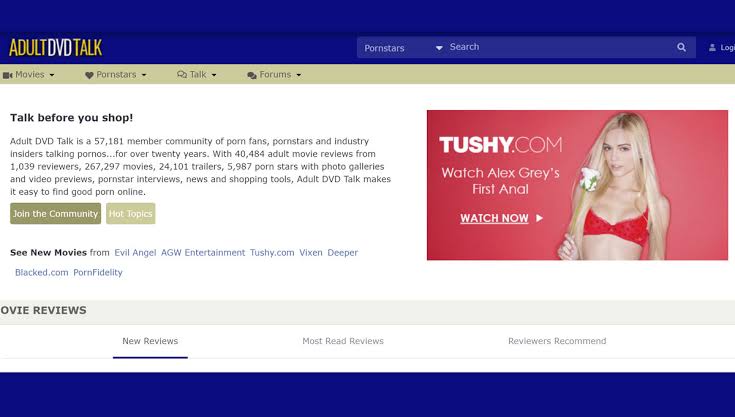 In almost 200K+ different subjects, approximately 3M+ posts were created, and all of those posts were created by the 46K+ individuals who have registered to the forum. The primary objective is to critique upcoming films and DVDs to help people understand your views and also so you can discover which clips you should pay attention to. According to what I've seen, AdultDVDTalk is a very member-driven site where many people appreciate porn films and discussing them.
PROS:
Amazing concept and content
Uploaders are plenty
The community is fantastic and active
CONS:
Limited discussion on gays
Some spam posts are available
---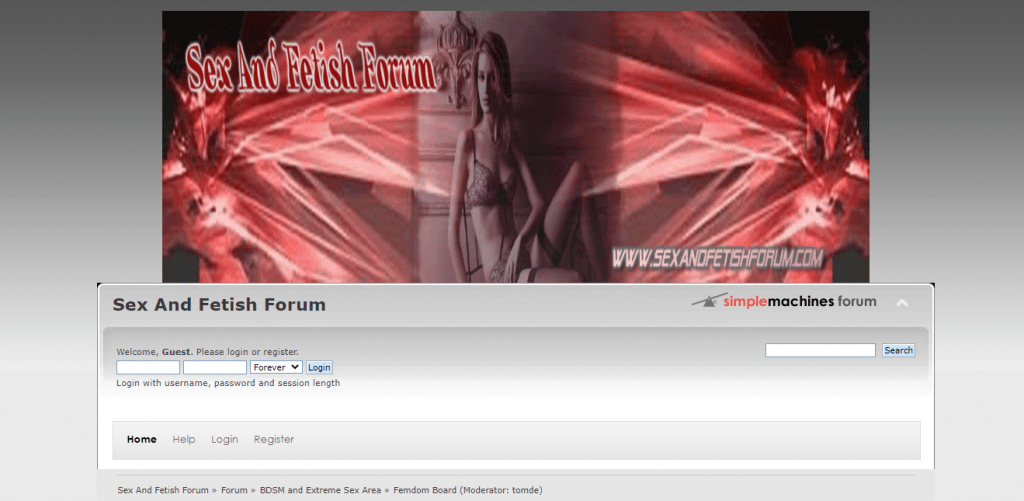 The Sex And Fetish Forum has an almost endless supply of free videos and photos featuring a wide range of sexual fetishes. But, besides kinky stuff, it also offers a lot of more common niches. Gauging how many videos or photos an adult forum has is never easy. Still, this place has 12 million replies, 27,000 topics, and almost 60,000 members post new material daily.
PROS:
Amazing fetish porn variety
The user base is active and massive
Easy to use the website, and has a simple layout
CONS:
---
Verdict
ErotiCity.net is another excellent site where you may get high-quality pornographic movies and photos. The forums will tell you precisely what you could receive on this spot: a continuous supply of scenario sample images and explicit film. Moreover, the website has a basic, adjustable mobile design that anybody may use. There is also a decent quantity of different porn stuff for you to browse through at any time of day.
Adult forums are plenty, but ErotiCity has its unique appeal. This website allows you to communicate secretly with open-minded, lusciously responsive folks from anywhere on the globe. Here at ErotiCity, registration is hassle-free. In fact, it is highly recommended that you do, to access all the offerings and fap-worthy contents. However, you still have the option to decide not to pal and will still have my support. So, what are you doing today? If none, explore ErotiCity now! Let us see each other then, enjoy!
All 47 Other Sites in This Category Worth Checking Out:
Undertow Club & Top 12 Free Porn Forum Sites Like Undertow.club Show Me 12 Alternatives for Undertow.club Are you considering joining an underground community? Undertow Club is an underground gaming and modding community with a sensual twist, pal. It has been a long time since I did a forum site review, so here it is. Undertow […]