Updated on: December 8th, 2023
WierdJapan
& 12 Best Japanese and Asian Porn Sites Like wierdjapan.com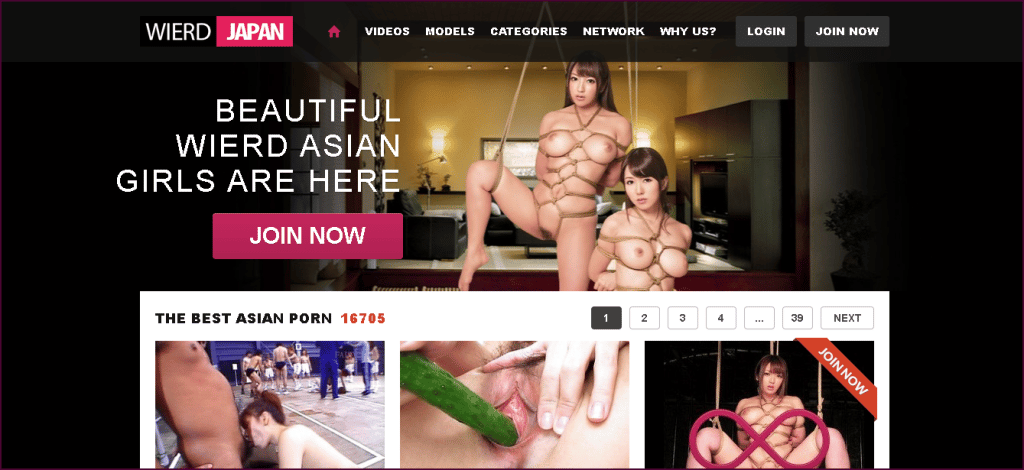 Interested in a bizarre and wacky experience centered around a group of adorable Japanese chicks? Yes? If that's your final answer, you should check out WierdJapan. The term "wierd" is spelled incorrectly in this instance, but despite the deliberate poor spelling, I'm choosing to overlook it and look into its amazing Japanese porno. This site might be mind-blowing for those who enjoy the variety of weird actions, such as bartenders offering clients blowjobs in open places, nude inmates behaving like animals, and various BDSM scenarios. Plenty of eye-catching films and additional JAV sites are available, which is an excellent way to spend your time.
Official URL: https://wierdjapan.com
If It's Weird, then It Must be WierdJapan
WierdJapan? That's definitely not an error, but possibly it became more appealing to the eye because of the intentional misspelling. I'm not sure what to tell you, but regardless of what else is in store, I'm thrilled to see more stunning Japanese girls having a great time in scenarios that aren't typically featured in mainstream JAV sites.
From here, you'll find links to all kinds of different JAV websites and resources. Plus, with your premium subscription, you can enjoy exclusive access to 20+ additional websites that provide more than 2K+ top Japanese models, 3K+ DVDs, 1K+ picture collections, and 6K+ porn movies.
Through high-quality movies, users are invited to the strange and wonderful universe of these beautiful women. Exhibitionism, humiliation, or any other form of sexual fetish practices are all acceptable. So, whenever you're finding something very unusual and jerk off, this website may offer whatever you're cock is hunting for.
Inside the Japanese Hub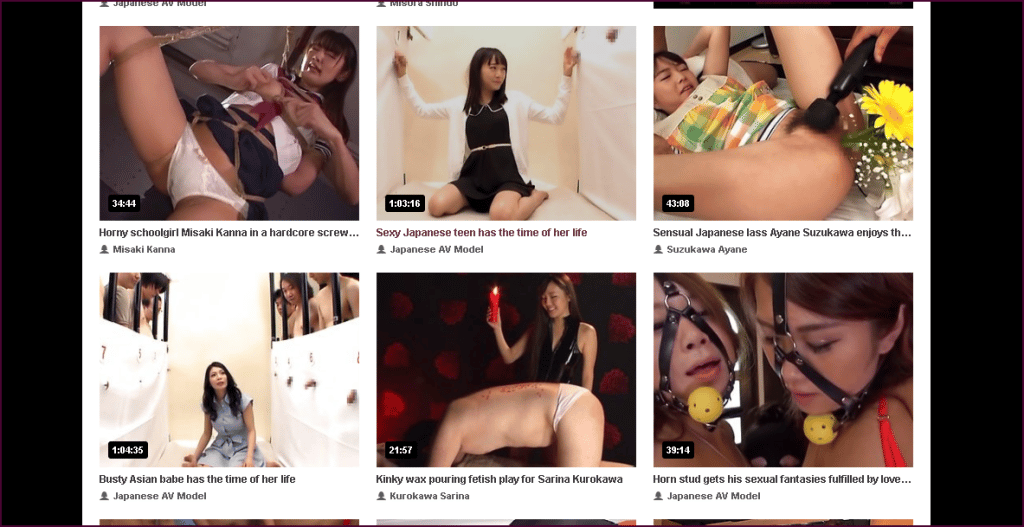 During my assessment, there were 100+ episodes accessible to subscribers. The site has MP4 videos available for streaming or downloading in each show, and each clip is roughly 20+ minutes long and is free of any copy-protection software. People who follow a bunch of Japanese porno understand that the Japanese smut may sometimes get a little out of hand. Asian adult entertainment, particularly Japanese pornography, is known for its strange and bizarre scenes. That's not to say that this website is any different, but it does so interestingly by mixing fetishism with graphic erotic activity.
Some of these 'bizzare' things include bukkake, anal fisting, foot fetishes, cumshots, costume and other forms of exhibitionism, humiliation, and basic BDSM videos. To top it all off, a little university girls' erotica is tossed in for added fun. Guess what? That's only the beginning of what we're going to explore here.
Depending on how intense you choose to take it, several of the films on WierdJapan can give you rapid breathing and increased heart rate, while others will have you laughing out loud. All the flavors, techniques, and banging you've ever wanted to experience all come together in a stunning display of Japanese beauty. Even the models are eager to suckle on their man's testicles or squirt on some cocks. And for the viewers, this provides a bizarre erotic sensation that is sure to pique the interest of every hardcore Japanese porn junkie. Even more so because they hide the crotch of several of the actors when displaying all of these bizarre erotic practices.
Enjoy Multiple Bonus Sites at WierdJapan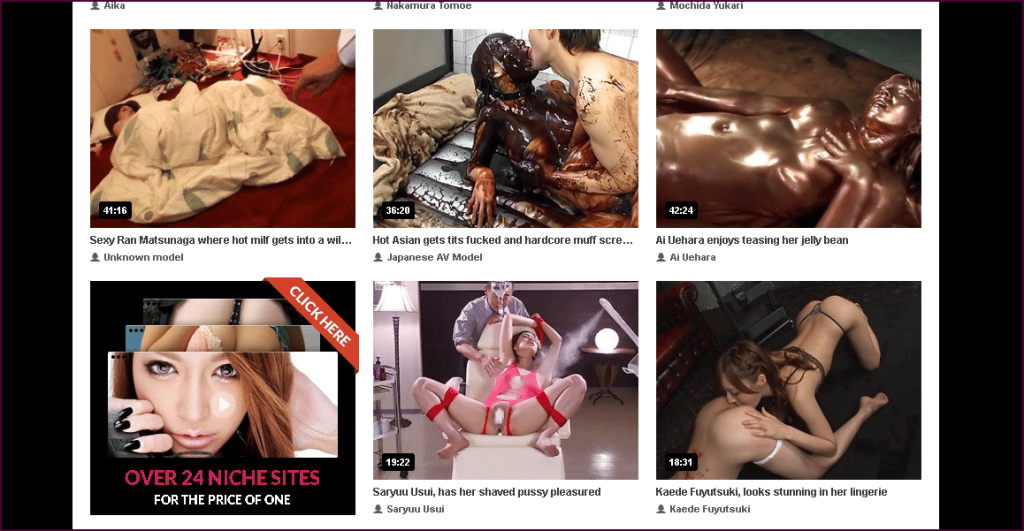 There are many more categories to pick from, and your subscriptions to this site provide you with accessibility to a much more extensive selection. The ones I've mentioned earlier are only a small portion of the ones you'll have access to if you become a subscriber. For everybody who joins, you will be inundated with batshit gorgeous weird Asian porn, and the high-quality resolution seals the deal.
Approximately two dozen other websites are likewise included in the AllJapanessPass membership. Numerous others, such AnalNippon, PublicSexJapan, JapaneseSchoolgirls, JPTeacher, OfficeSexJP, Puuko, OutdoorJP, OCreampies, TokyoBang, JPNurse, Idols69, JPMilfs, and BigTitsTokyo are also included in the list. Each site offers different themes and models, so you will surely indulge in various things with every click. If you're feeling kinda tired watching WierdJapan's fetish videos, there are a lot more to pick from. It may have different levels of sensation and intensity, but I know for sure they all have something great to offer.
WierdJapan is primarily filled with fantastic stuff that isn't available anywhere else. Some of the most bizarre things they perform include massive orgy in open places, fucking girls who have been preserved in eternity, and a variety of other filthy and disgusting things. Lots of you might be surprised by the creative stuff men come up with these days, and it's good to stay updated regularly. So, to learn more about the Japanese adult entertainment industry, you must check out this website.
Updates and Site Design Analysis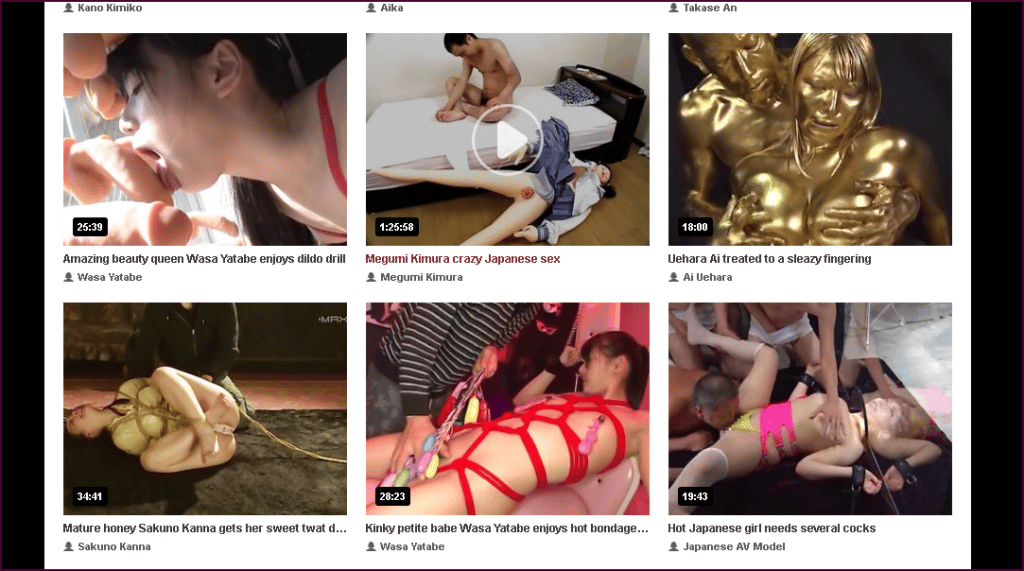 This website's layout is excellent and includes an advanced search function to make it easier for users to enjoy the videos they prefer. The homepage is straightforward and shows you porno right off the bat. You don't have to scroll through different sections; simply pull out your cock and click a video. If you want more 'specific' scenes, WierdJapan has categories organized for your convenience. If that's not enough, then check out the model section and follow your favorite Japanese models here fucking journey. Or perhaps discover one or two new favorites. I think it's time to add some new ones to the list.
Additionally, every video has a lengthy explanation, so you'll know exactly what's inside every scene. Several other adult websites make it difficult to discover and browse their content and pages, but this is not the case with WierdJapan. Perhaps, the admins understand that convenience is a crucial factor that makes a user visit regularly. Otherwise, the site won't gain thousands of members since its debut.
Sadly, since around February, this year was the last time there was a new upload on the page, it appears that the stuff is being rotated only. Rotated means the videos are simply recycled and made as if they were fresh vids. Of course, with a shitload of content available, you'll be able to savor a fair chunk of Japanese goodness even while they are recycling.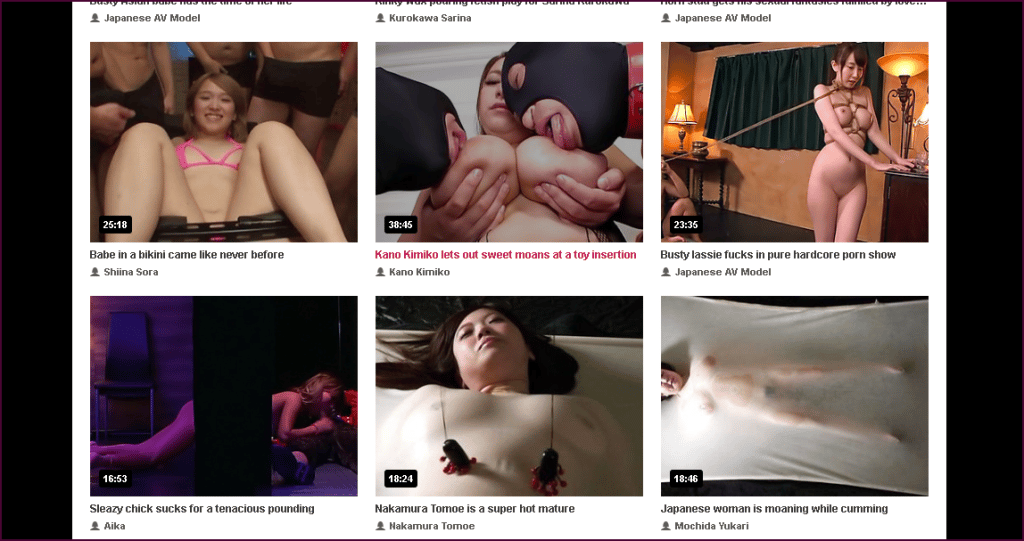 Meanwhile, porn pic collections here are only shaky video captures instead of any actual images to share. Some of them are good and could be jerk-off-worthy material if you like pictures from the videos. You may also browse the bonus JAV websites if you want extra hot content. I've mentioned them already a while back, and they're a member of the AllJapanesePass community. These sites mainly showcase Japanese girls and brutal entertainment, just like WierdJapan. But obviously, they offer different sets of models, themes, storylines, and categories. With so much going on around the WierdJapan page, I'm pretty sure you'll never run out of things to enjoy and jerk off.
As far as I can tell, the videos are mainly pulled from DVDs, much as if they're on other bonus websites. But despite this bad news of being 'not exclusive,' I really can't guarantee you'll be able to find this type of freaky entertainment elsewhere. Like I said, if it's weird, then it must be WierdJapan – nothing can beat this site in all unexpected things. Certainly, Wierd Japan is an excellent place to hop in if you're looking for some bizarre Japanese sexual shenanigans. But be mindful that some of their stuff is recycled, so don't expect much.
WierdJapan's Membership and Prices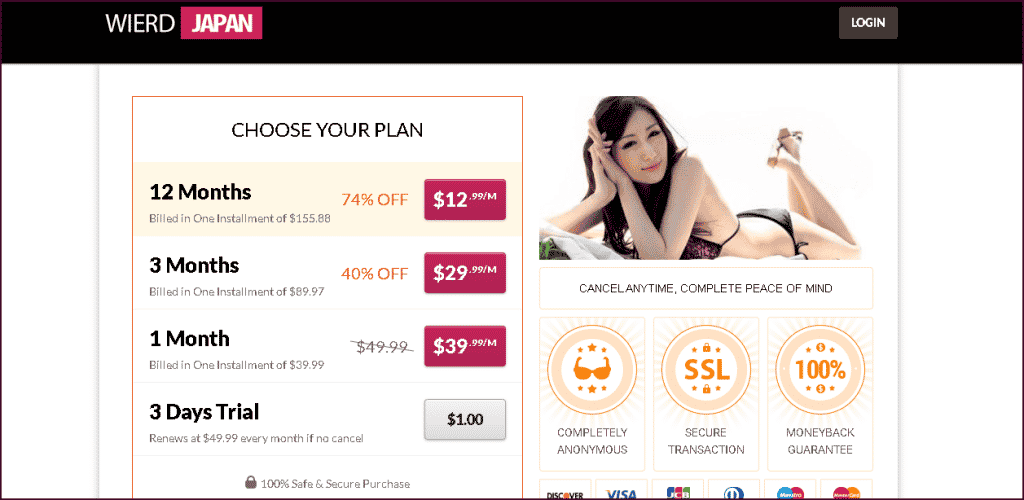 I'd be hasty and a complete jerk if I didn't point out in this review that WierdJapan isn't completely free to access. First-time visitors will be barred from accessing the network's content unless they pay a small fee to the admins. Don't worry, though; this site is pretty affordable and offers many options to become a member. But the cheapest way to test its content and services is with a three-day free subscription. You can already access all the sections, categories, and bonus sites with the trial package, much like a full membership. Of course, the ultimate deal is to subscribe for an entire year with a savings of at least 74%. To give you an overview of what WierdJapan offers, here's a complete summary of its membership options:
12-Month Membership – $155.88 ($12.99 per month – Save up to 74% discount)
3-Month Membership – $89.97 ($$29.99 per month – Save up to 40% discount)
1-Month Membership – $39.99
3-Day Trial Membership – $1.00
With any of these memberships, you can already enjoy bizarre content and bonuses, including some famous Japanese porno sites of AllJapanesePass and a whopping 20+ Japanese extra websites. Certainly, there's no end to the number of JAV DVDs and scenes you can access on the site, and there are thousands of them to choose from.
To those who appreciate Japanese AV stars and weird Japanese adult content, WierdJapan is for you. It has regular video updates, innovative look, extensive archives, and many more unique features that make this a must-see for every Japanese hardcore fan.
Pros and Cons of WierdJapan
PROS:
Plenty of porno and categories
Amazing bonus JAV sites
All Japanese content
Affordable subscription options
CONS:
The trial period is limited
No access without premium membership
---
12 Best Japanese and Asian Porn Sites Similar to wierdjapan.com: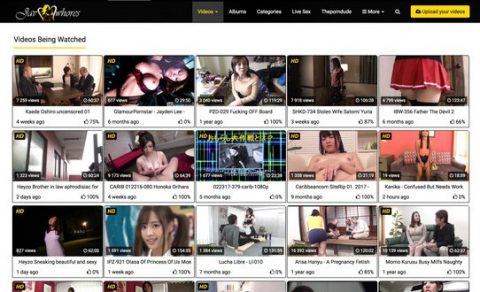 JavWhores is another Asian porn website that became popular because of its consistently high-quality videos produced. It has plenty of full-length Asian porn videos without paying a single penny. Above all, the majority of its contents have uncensored scenes.
Indeed, you will enjoy different videos daily because JavWhores regularly updates its collection for your pleasure. Also, you can download free videos by simply clicking video links.
PROS:
An extensive collection of Asian porn videos
It has full-length videos available for free
High-quality contents
The majority of movies have uncensored scenes
Supports smooth mobile browsing
CONS:
---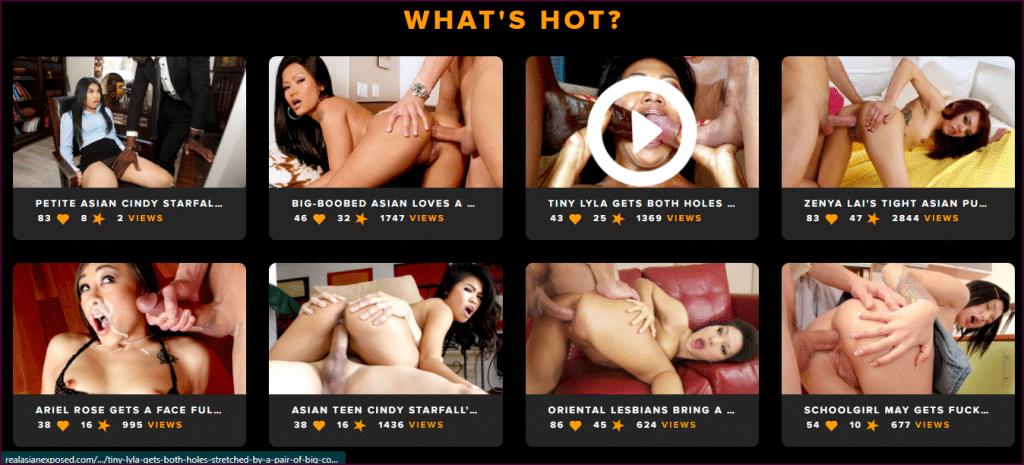 If you like Asian erotica, RealAsianExposed is your heaven and go-to site for Asian taste. As the name suggests, this is a comprehensive site featuring just Asian chicks. Browse its library of exotic pornos, and you'll end up satisfied all day long. These horny Asian cuties are hungry for intense blowjobs, striptease, and hardcore sex on cam. Indeed, there's nothing more fulfilling than seeing cute, horny Asians getting fucked and hammered than the girls of RealAsianExposed.
Click here for RealAsianExposed's full review.
PROS:
New and unique Asian-focused content
There are fetish categories available
Videos are HD quality
CONS:
---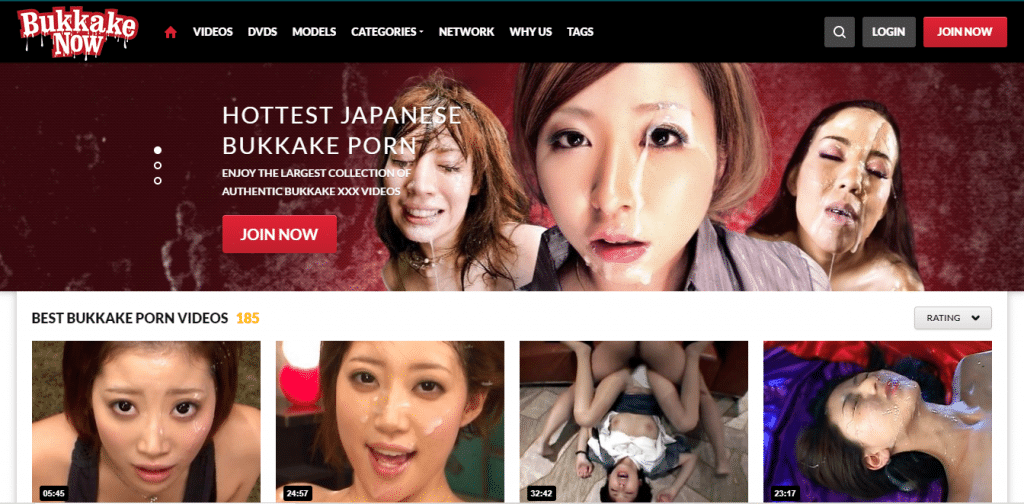 Bukkake Now is a Japanese porn website that uses the concept of Bukkake as its primary content. In fact, Bukkake is a sexual term that originally came from Japan. So, expect to see the hottest Asian chicks covered with loads of ejaculation. Indeed, all these Japanese cuties take "Bukkake" to a different kind of level.
PROS:
Amazing bukkake scenes and activities
It has daily updates
CONS:
The trial has a limited period
Scenes have no description
---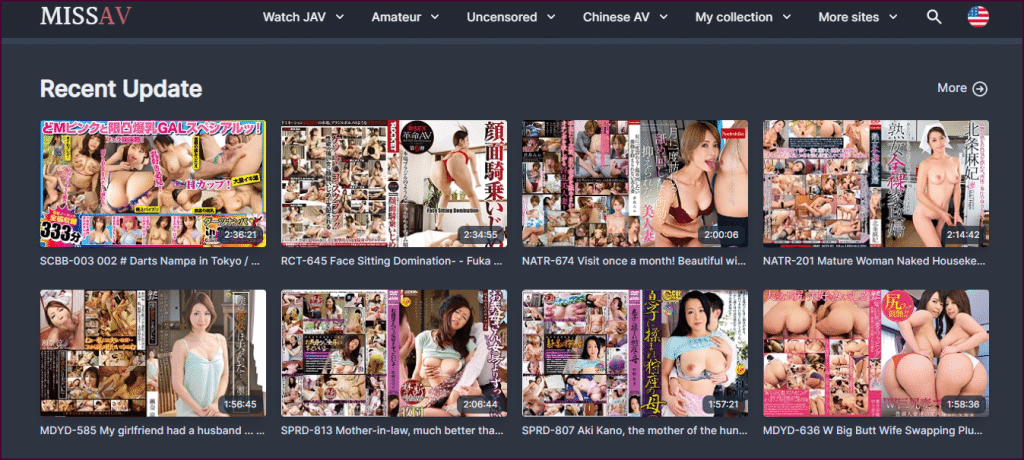 MissAV sounds like a cute site, but you'll be surprised by the hardcore stuff it has when you visit it. It's a Japanese (with a great blend of other Asian girls) porn site with sophisticated design and features. This site commits itself to all types of porno, but mostly it's the king of DVDs and full-length movies.
Click for a full review of MissAV.
PROS:
Free to use
Full-Length videos and movies
Large category selection
Some bizarre genres available
Massive collection of porn
Hot pornstars
CONS:
Only a few uncensored videos
Some videos have poor resolution
No downloading option
---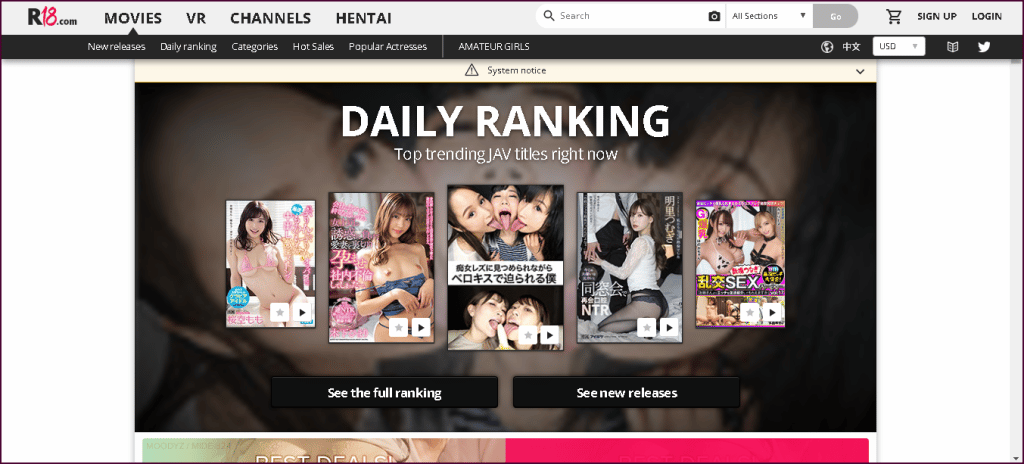 R18 is a fantastic porn website that stores free access to JAV videos. Also, you can rent or purchase full-length porn videos from the most popular porn actresses and amateur models. This website has over a hundred thousand sample videos for free and an estimate of 243,000 DVD materials to enjoy. Indeed, you can choose your favorite videos from its vast collection including, different genres, types, costumes used, themes, and many more.
Check out the full review of R18.
PROS:
There are thousands of JAV porn DVDs available
Thousand of JAV VR videos to enjoy
Hundred collections of hentai movies
You can download or rent videos
There are advanced search, filter, and sort features available
Supports mobile browsing
CONS:
Some contents are expensive
Censored videos
---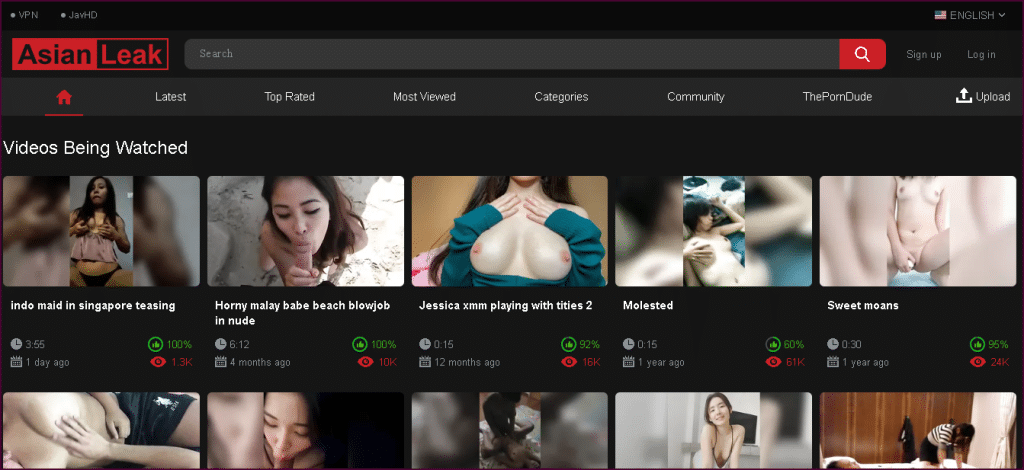 Lots of Asian porn enthusiasts are aware of how difficult and challenging it is to track down the best videos with their preferred Asian ladies. Good thing I found these all in AsianLeak, now I have a new dream destination whenever I crave some Filipina, Korean, or Japanese pussy. AsianLeak has a fantastic collection of solo videos, group sex, hardcore pussy fucking, blowjob, cuckolding, cumshots, etc. It is definitely an excellent site for all types of Asian pornos, entertainment, and pleasure.
Take a look at the full review of AsianLeak.
PROS:
Amateur and homemade
Girls are gorgeous and authentic Asians
Features different Asian countries
Upload personal videos for free
Plenty of categories and tags
CONS:
---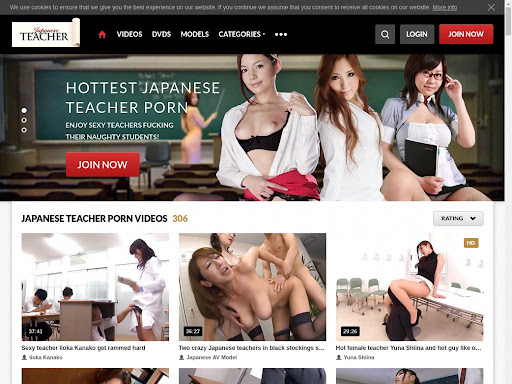 BukkakeNow's JPTeacher site has plenty of videos that will surely give a different and unusual experience in sex. This website focuses on teachers with an addicting fascination with school girls wearing revealing uniforms and tight short skirts. The boys even spend more time ogling beautiful curvaceous girls than paying attention to whatever the lecturers post on the whiteboard.
PROS:
Great movies
It has bonus websites
Videos are tagged
CONS:
Not exclusive
Contents are rotating
Videos are censored
---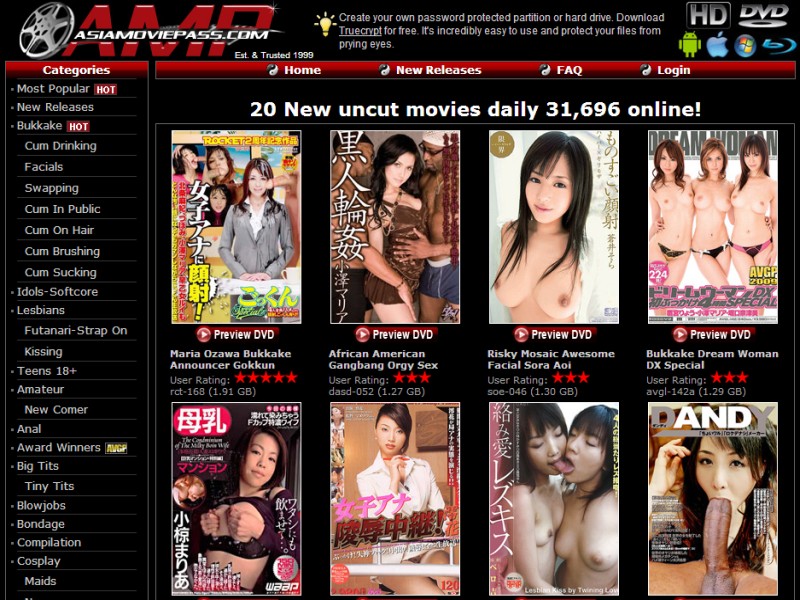 AsiaMoviePass is filled with full-length Asian porn movies that you can't find anywhere else. They do an odd job of passing you unique porn that hits every niche and fetish you can imagine. You'll certainly not run out of content to watch on AsiaMoviePass, and you won't feel like you're trapped with the same old thing over and over again.
PROS:
Active comment sections and rating system
Videos are full length and come with previews
CONS:
No downloads available at all
No way to follow or check out models
---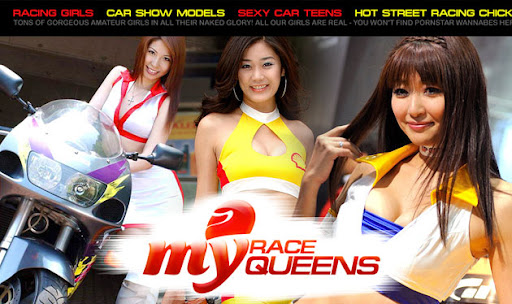 Everybody adores young, attractive women hanging around in their vintage automobiles and motorbikes. But these things are hard to find. Good thing there's MyRaceQueens packed with gorgeous racing queens ready to fulfill our needs. While the Asian guys are attracted to stunning women, the racing vehicle women get out of their way to provide horny fuckers with extremely revealing attire and grab their dirty interest.
PROS:
Unique Asian-focused content
Fantastic videos
HD quality
CONS:
No available English subs
Videos are censored
---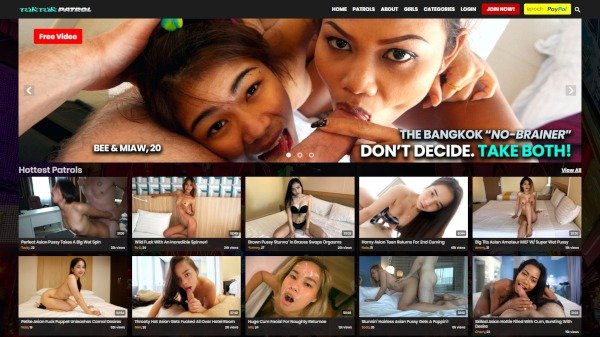 Thailand is well-known for its exclusive actions and having genuine gold mine content. TuktukPatrol.com has always been one of my go-to sites for Thai porn. Visit there, and you'll almost certainly end up riding one of the city's popular auto-rickshaws or "tuk-tuks" one minute and a tight-bodied Asian hottie the next. On this website, a man rides around in his pimped-out "tuk-tuks," 'hitting on and picking up seductive hotties. Later, he returns them to his apartment, where he can screw them like a fucking pro.
Click to see the full TuktukPatrol.com review.
PROS:
Videos are primarily full HD quality
Contents are exclusive Thai
The design of the website is responsive
Supports mobile browsing
CONS:
No regular updates
Image zip files are not available for download
No trial period offer
---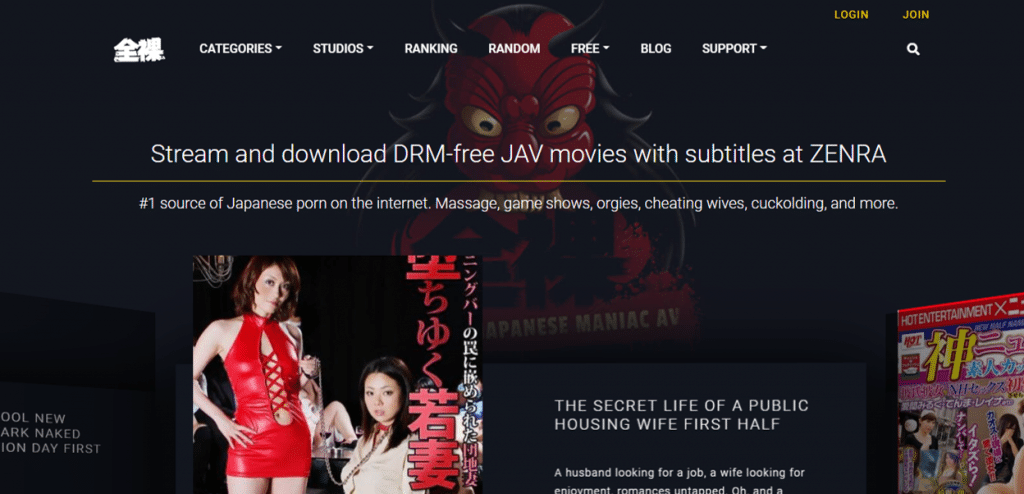 Zenra started its objective in the porn industry in 2002; however, it went several changes and improvements until it launched a more empowered platform in 2013. With this, performers found in this domain are both amateur and professional in the field of erotica. The stars showcase willingness and vitality to provide the content needed for our fapping adventure.
PROS:
Amazing JAV contents
Variety of porn niches to select from
High-quality videos
Provide previews and trailers
Efficient subtitles
Amateur and professional stars
No annoying commercials
CONS:
No interactive features
Limited downloads
---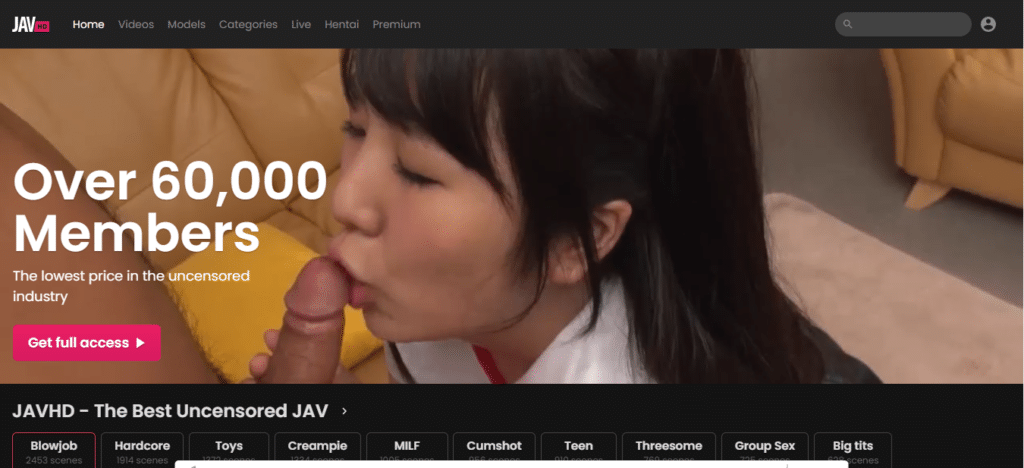 We all appreciate that when it comes to Japanese porn, private parts are usually censored. Despite having great scenes, themes, and models, censored scenes are typically the downside of Japanese porn. Thank goodness for JAVHD; you will experience legit Japanese porn here, completely without censored scenes.
Although the excitement does not stop there yet, membership benefits allow you to enjoy unlimited access to a different website and watch high-quality porn for your pleasure. Indeed, in JAVHD, you can admire authentic Japanese models without leaving the comfort of your home. These horny cuties are hungry for blowjobs, striptease, and hardcore sex on cam. Further, you may enjoy various themes like anal sex, threesome, group sex, orgy, and masturbation; all recorded uncensored just for you.
Check out the full review of JAVHD site.
PROS:
Provides uncensored Japanese porn and images
Design and usability are simple to understand and use
Cheap trial membership cost
The model index has detailed information
An extensive collection of Japanese porn with authentic Japanese actors
Download and stream in full HD quality
Provides regular updates
Models are popular and gorgeous
Design is simple and smooth browsing
You can access multiple bonus websites
Has plenty of tags, searching, and filter options
Affordable membership fee
CONS:
You cannot comment on videos
Some features and videos are accessible for paid members only
---
Final Words
Not much to criticize against WierdJapan; however, there's something about its content I'd like to point out. As you know, the site's video quality is pretty decent, but honestly, I wish it had a slightly higher definition. I'm not saying it's poor, but similar JAV sites nowadays have better resolutions and even offer 4K quality.
But beyond that, Wierdjapan.com is a great JAV website. So far, the platform has far more positives than negatives for me, so if ever you need high-quality Japanese smut, this is probably a dream destination. Their Japanese chicks are beautiful, with a reasonable quantity of material. I'm pretty confident that Asian porn lovers will be pleased with the site. In the end, WierdJapan definitely lives up to the hype!
All 67 Other Sites in This Category Worth Checking Out:
AV Jiali Review & 12 Must Visit Premium Asian Porn Sites Like AVJiali.com Show Me 12 Alternatives for AVJiali.com I am excited for AV Jiali as the vibe for Chinese porn is excruciatingly hot around it. Damn, you would want to experience these salivating pieces from a premium arena that houses horny Asian sluts and delightful […]