Updated on: December 5th, 2023
The Black Alley
& Top 12 JAV and Asian Porn Sites Like theblackalley.net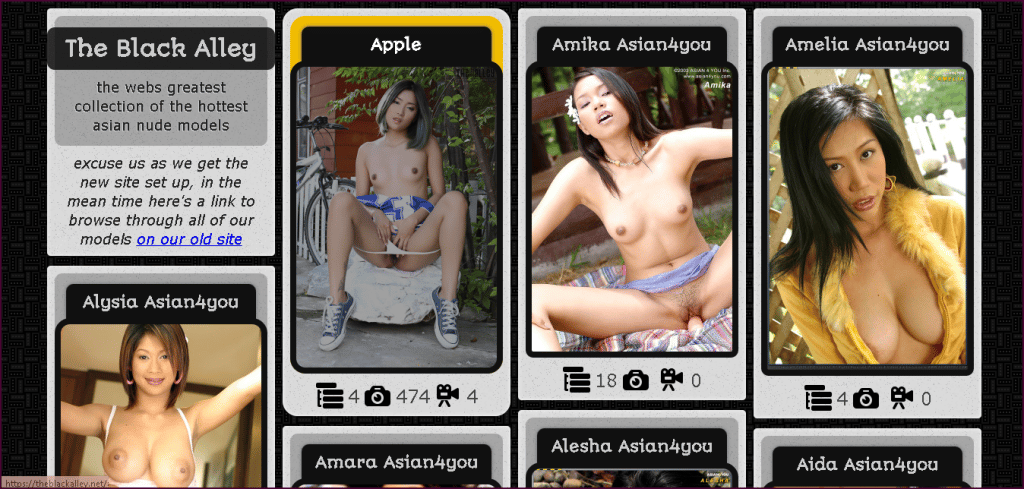 We've been avoiding the dark alleys throughout our lives, afraid of getting beat up or robbed. That's fine, though, but I gotta tell you there's one alley I know that you will not surely avoid. Have you ever heard of theblackalley.com? Well, this site is a Japanese/Asian porn site. Honestly, hearing the name of this site made me think it's an ebony-themed porn site. Instead, the homepage beat me with a shitload of cute Asian girls. Theblackalley.com has lots of hardcore and softcore videos, and the girls are totally messed up. Seeing it upfront made me feel overwhelmed; I was so excited to check every section of it and give you a little sneak peek of what to expect.
Official URL: https://theblackalley.net
The Dark Side of The Black Alley
Honestly, I wasn't expecting a lot from TheBlackAlley. In fact, I am clueless about what to get from here. First, the site's name is vague, and it does not scream Japanese Asian. You should see my reaction when I click on the link and see it's loaded with hot and cute Asian beauties. My jaw drops when I scroll and browse its collection. It has a shitload of fantastic videos with numerous themes and categories.
Some of it is strip teasing and seductive dances, while the rest are full-on brutal and hardcore. This site is far from what we expect from a dark alley. No sketchy people, robbers, or guns — just pure sexy and seductive Asian girls lots of them are wearing lingerie, seductively posing while masturbating and teasing us with their vibrators and fuck machines.
The Black Alley is very popular among Japanese porn enthusiasts because of its quality scenes and videos, everything captured in the most exquisite and detailed manner. Plus, the girls were totally hot and expressed the most satisfying performance.
The site is proud of its production team for bringing sharp skills on cam. Many of them are highly skilled professionals and will transform your fantasies into real-life experiences.
Judging from the videos and images, all of them are clear, sharp, and have a top-quality resolution. Above all, the album is updated regularly, and you can download them as much as possible. Once you become a site member for two months, you will get an additional set of bonuses and access to their exclusive member collection. Sounds pretty exciting, right?
Exploring the Japanese Hardcore Videos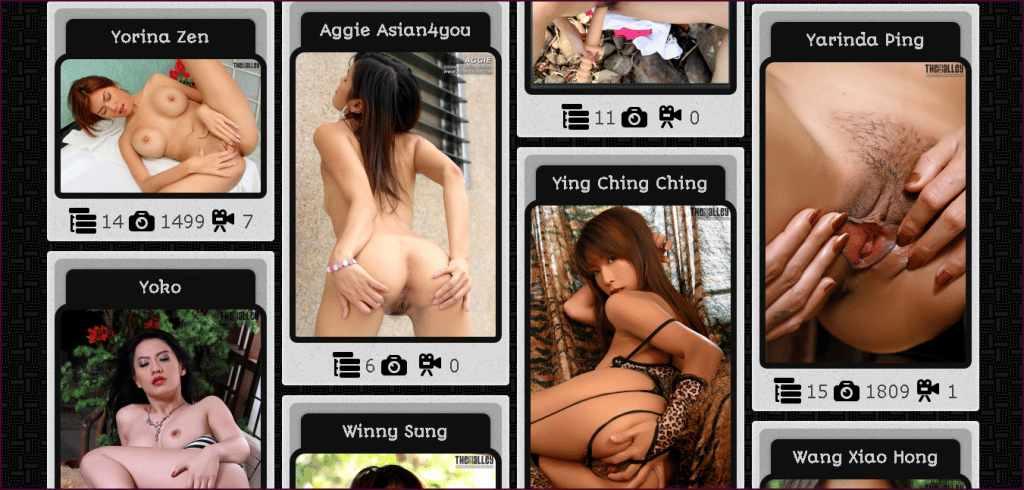 The Black Alley site has more photos than videos for those who don't know. Although they have an impressive video collection, many users are coming here for their exquisite and exclusive Japanese/Asian image collection. Why? Well, it's simply because the site has a tremendous Japanese model selection skilled in expressing and displaying what true sexiness is. They are not just showing bodies, boobs, and pussies; instead, they are showing us genuine satisfaction. Some wear lingerie, bikinis, or even totally naked while rubbing themselves passionately. It could be a vibrator, their fingers, or with the help of a man — it doesn't matter because the Japanese and Asian girls are total freaks and quirky.
The number of images here is endlessly flowing. There are hundreds of whooping, and I couldn't single-handedly count them all. Perhaps, there is an average of 5000+ free galleries available, and the site uploads around 30 galleries monthly. Of course, they are top quality and the highest resolution and can be downloaded for free in ZIP file format. You can also opt to browse them directly on the site; however, The Black Alley has no slideshow feature.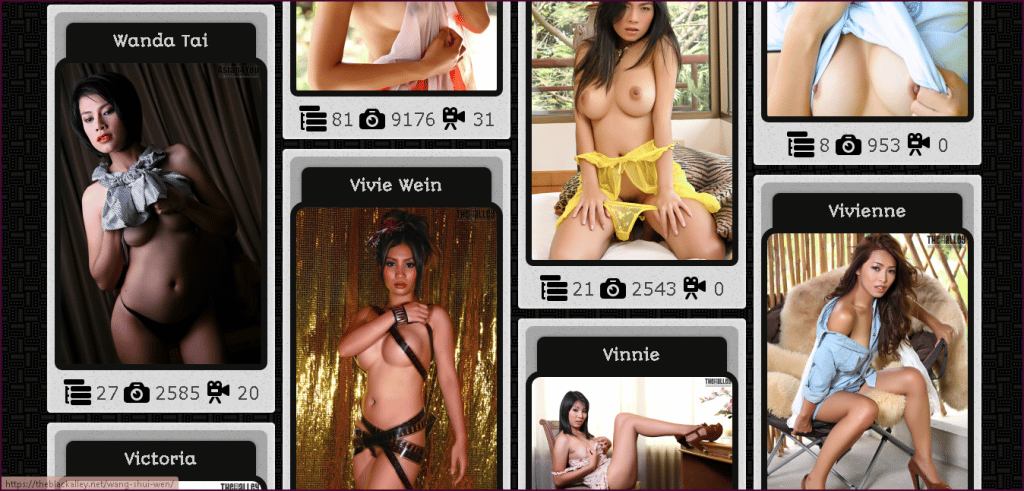 As I've mentioned for a while, The Black Alley has a more extensive picture collection than its videos, but I'm not saying that their videos are poorly updated. In fact, the site has around 2000+ videos available for streaming. You can download them in MP4 format, with a resolution of at least 1080p. I know it's not as HD as you expected, especially now that lots of Japanese porn sites are offering 4K resolution, but everything is totally top-notch. Perhaps, the only downside I have seen here is the video downloading limit. Currently, The Black Alley only gives every user a maximum of 5GB daily downloading limit. Once you reach that, you can no longer access the feature for the whole day and wait for the next day to resume.
Website Interface and Navigation Features of The Black Alley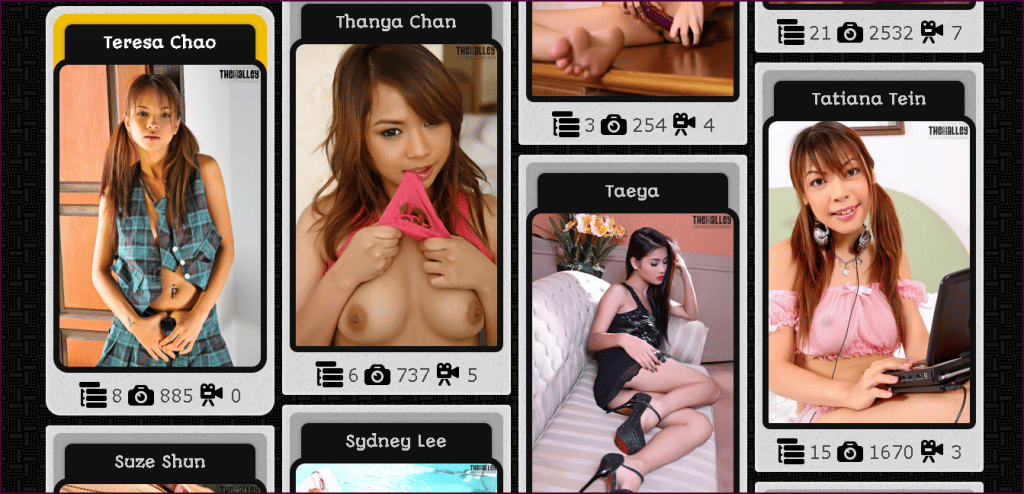 The Black Alley's website design seems to give a very basic and straightforward vibe. Unfortunately, the site features are messed up. For instance, it has no slideshow feature that would conveniently help us explore image categories without manually scrolling them. But I guess the website designer is giving us lots of trouble and wouldn't let us enjoy the image in glorious detail.
Next is the lack of advanced search features and tags. Yes, you read that right. Surprisingly, The Black Alley has no essential search tools like other similar porn sites. These should be standard for all websites, but The Black Alley is disappointing us. So, in other words, there's no way to filter out or narrow down your specific needs but to browse the entire collection manually. It sounds like a hassle, but that's how things work on The Black Alley website.
Additionally, the site doesn't offer a comment section and favorite list features. You cannot leave feedback on the videos or images, nor can you add your beloved pornstars to your profile. If that's not enough disappointment, let me tell you that this site is also not a mobile-friendly network. I tried using it using my smartphone, and everything was just very inconvenient and fucked up. So, if you intend to access the site, you may need to do it on a computer or your laptop.
The VIP Section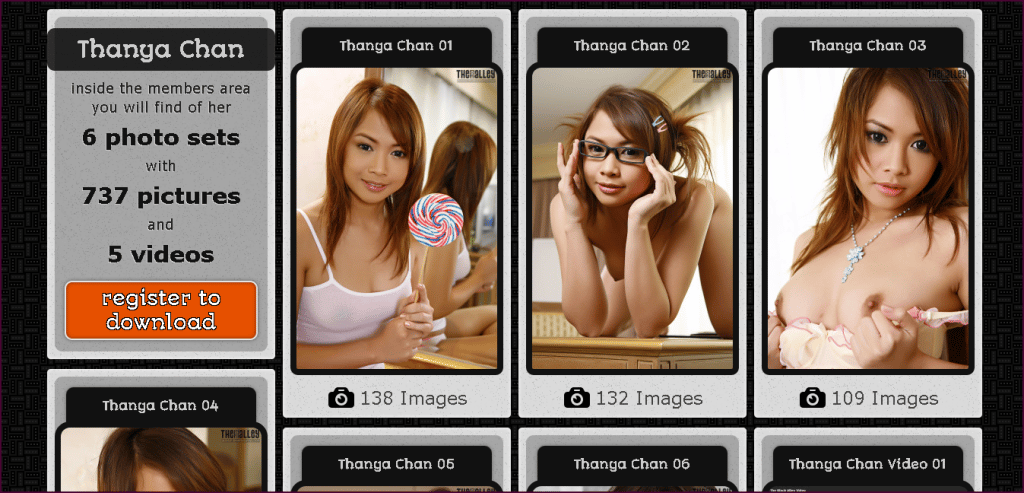 Despite having a disappointing interface, The Black Alley site is pretty impressive with its content. It has a VIP section that offers unique Japanese and Asian models featured in exclusive bonus content. Unfortunately, this section is not for everybody because the only users who can access this are the ones who have used the website for at least two months consecutively.
But two months is just very short for a guy like me who is very fond of sex and porn. I could access the VIP section, and oh boy, I gotta tell you it has a massive collection of exquisite photos and videos that none of you have seen before. Hundreds of them are available, and you can even download them for free.
What I like most about the site is its zero spam system. Yes, that's right! There are no third-party redirects available. It surprised me because I'm used to seeing Japanese and Asian porn sites having ads and banners all over its page. But this one radiates a different vibe, and perhaps it's among the most positive perks of The Black Alley. Oh boy, you didn't know how happy I was when I saw the zero spam feature because, finally, I can explore the entire collection in peace and away from deceptive videos pretending that it's part of the content.
The Black Alley's Asian Superstars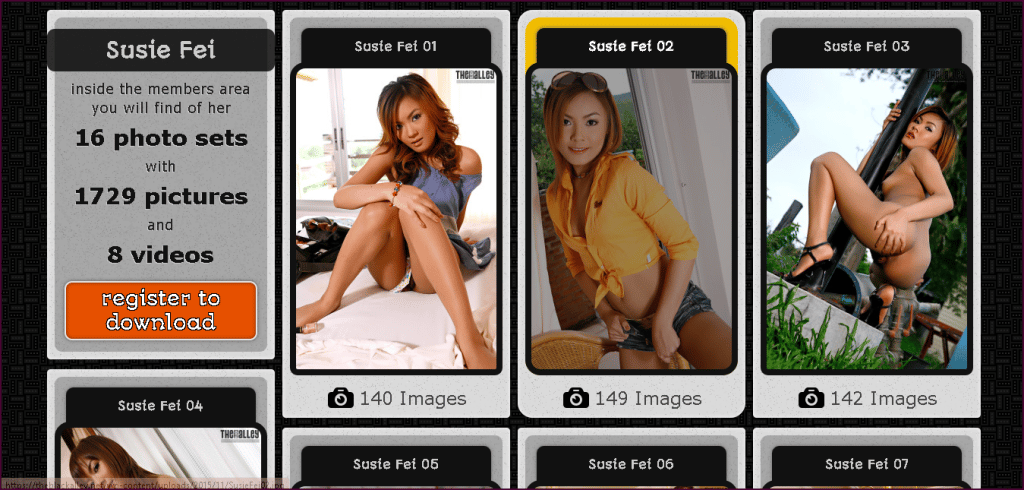 Currently, the site has roughly 300+ Japanese and Asian models in its catalog. All of them are breaking the videos perfectly with their exquisite looks and innocence. They may look cute and innocent, but their skills are professional, and you can witness them in either hardcore or softcore entertainment. So far, these girls have been featured in around 2,000+ movies and 5,000+ gallery images. Typically, the models are featured in softcore scenes and close-up angles, while the others prefer a much-wicked performance.
Despite the differences and variety, one thing these girls have in common is their expertise in teasing and seducing the audience. They know how to play the camera and make you feel as if you are inside the room or part of the scene. I also enjoy seeing pornstars in different themes or situations, and you will indeed have some favorites after watching a couple of clips.
But what I like most about Japanese and Asian models of The Black Alley are their outfits. They're not just butt naked in every scene or shot; instead, they give you lovely varieties of dresses and lingerie. Not to mention, several of them are even wearing hot cosplay costumes like tight skirts, bunny ears, sexy jeans, fitted blouses, and character-inspired outfits. Certainly, Japanese porn sites like this will always leave you baffled and surprised. You will never know what to expect until you see it in front of your screen.
Premium Quality Production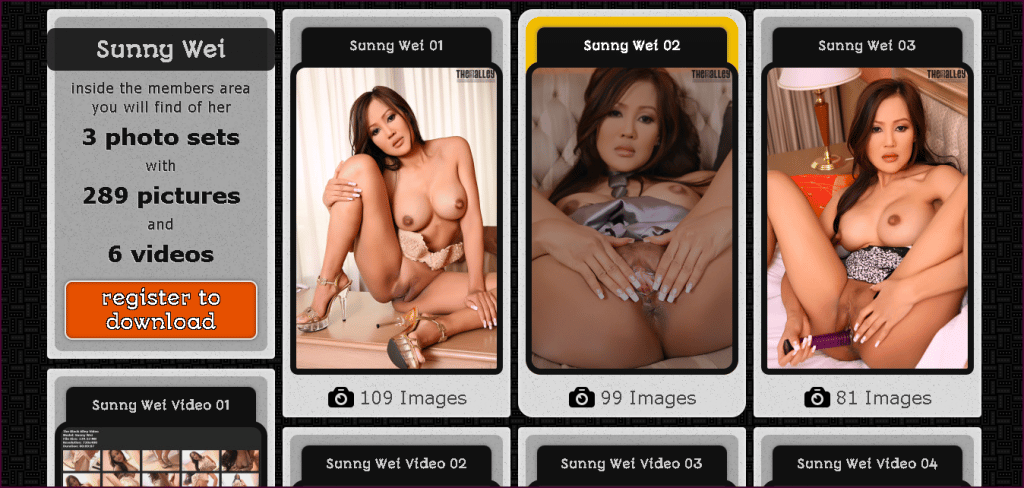 Now we have reached this part where we talk about the quality of content. As you might have anticipated, the site offers top-notch quality and resolution. Every video and image has sharp and crispy detail. These are not just shot or captured in an amateurish way; they are professionally made with a fantastic lighting system, perfect setting, and quality production process.
So far, I haven't seen a single video or image that looks terrible or poor. Many are at least 1080p, and the rest are HD resolution. On top of that, the exclusive VIP member section of the site offers excellent bonuses and features various Japanese and Asian studios. I never expected this from The Black Alley site; however, they're giving me more than what I need. And I guess they are not stopping themselves from creating more exciting and entertaining Japanese/Asian content. Finally, you can watch all the videos in various formats depending on your device. But note that they are all compatible with personal computers or MAC devices.
Pros and Cons of The Black Alley
PROS:
Plenty of VIP collection
It has both videos and images
Updates regularly
Simple design and easy to use
Cute and gorgeous Asian girls
High-quality videos and gallery sets
CONS:
No slideshow pictures for the images
Experience some issues navigating the site
---
Top 12 Best JAV and Asian Porn Sites Similar to TheBlackAlley.net: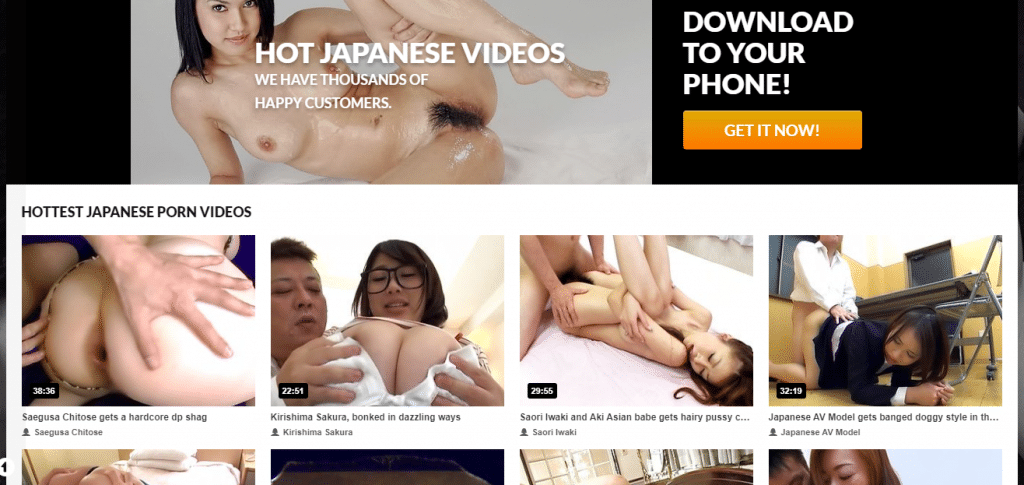 As we all know, no other girls can fulfill your luscious desires but Japanese and Asian pornstars. There's constantly a touch in them that makes you yearn and crave for more. Good thing AllJapanesePass has exclusive content for you all —giving everyone the pleasure they deserve. AllJapanesePass provides Japan's most acceptable homegrown erotica right to your doorstep with the most extensive compilation of authentic Japanese smut globally. As of this moment, the collection of AllJapanesePass has reached over 5K+ videos. All of these videos run like a movie-length.
Here's the full review of AllJapanesePass.
PROS:
Japanese porn exclusive
Updates regularly
It has multiple bonus porn sites
CONS:
Information about the model are limited
Descriptions regarding the scenes of the video are not available
---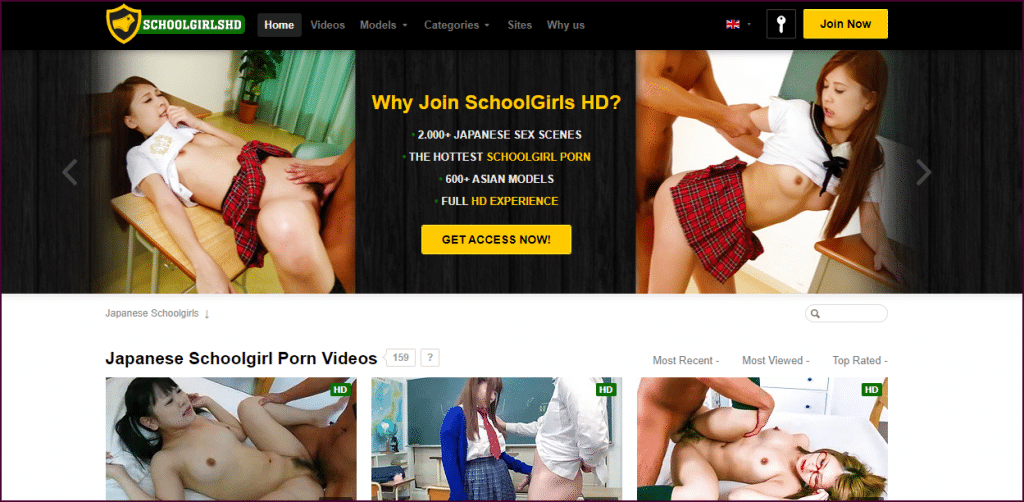 This site will let you enjoy young faces enjoying deep-throat sex. I am delighted with the beauty this site offers. They are flawless, petite, and do not feel shy while undressing. Honestly, this website provides hardcore content. The collection of high-definition porn videos made this platform even famous. The site has an impressive array of HD quality porn videos; you can download videos; the site is accessible in mobile version; all the content here at SchoolGirlsHD is uncensored. You will be satisfied with scenes like fingering and girls screaming in excitement. Aside from the videos, patrons can also stimulate themselves with the number of sexy pictures available.
PROS:
Accessible in mobile version
Contents are uncensored
High-Quality Videos
Simple website design
Easy to navigate and user friendly
Videos have a corresponding caption
CONS:
---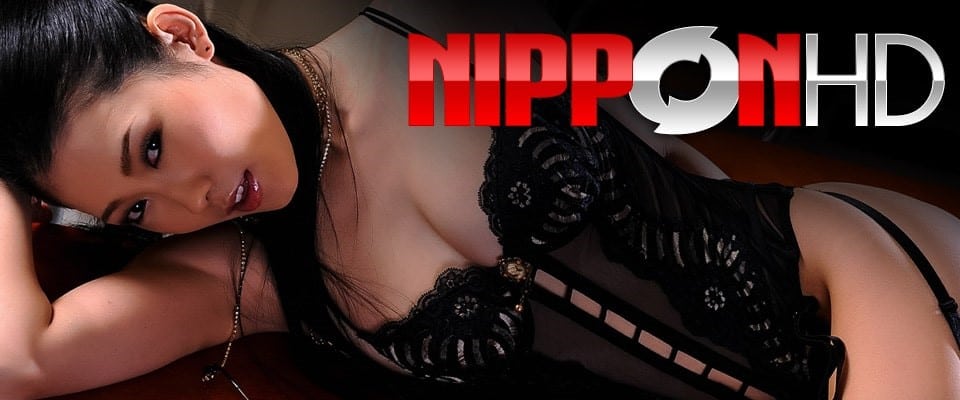 Nippon HD has the highest quality pornographic material that you can enjoy watching. The website is aware of what a person desires. As a result, it provides the highest quality sexual content, which you might have considered trying in real life as well. The website features uncensored pornographic material.
Furthermore, Nippon HD has videos in gangbang, hardcore, creampie, blowjob, teen porn, and other genres. The platform also features completely uncensored pornographic material. In addition, some of Nippon HD's blowjobs scenes are particularly intense, and the site's models are beautiful.
PROS:
Wide selection of materials and content
High-definition videos
Accessible and easy to navigate website
Uncensored pornographic materials
CONS:
The site displays poor thumbnails
---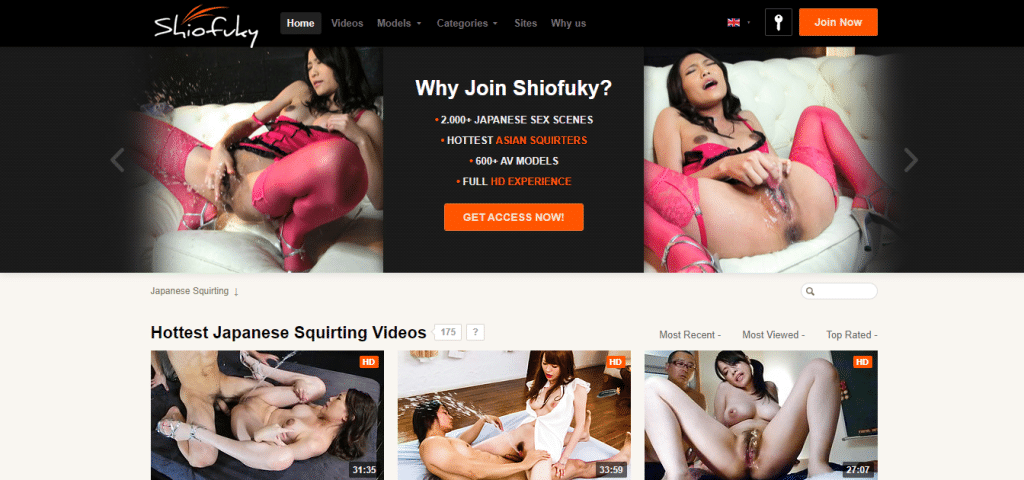 Whenever I dream of squirting porn, I almost always think of Asians, and I believe Shiofuky has a ton to do with that. Take your Japanese squirting fetish to the next level and browse the internet. These hippie chicks can't help themselves, and if they're having sex or masturbating, it all ends in a wet 'n dirty orgasm. I don't mind making my hands filthy now and then, and Shiofuky has always been a reputable source of raunchy Asian porn. They have high-quality videos, including those in Full HD. The films are all uncensored, but they don't have English subtitles, which is a shame.
PROS:
Videos are in Full HD quality
There are available uncensored videos
The interface is modest and stress-free to understand
Supports mobile browsing
CONS:
Updates are irregular
Most of its content is not exclusive
No available English subtitles
---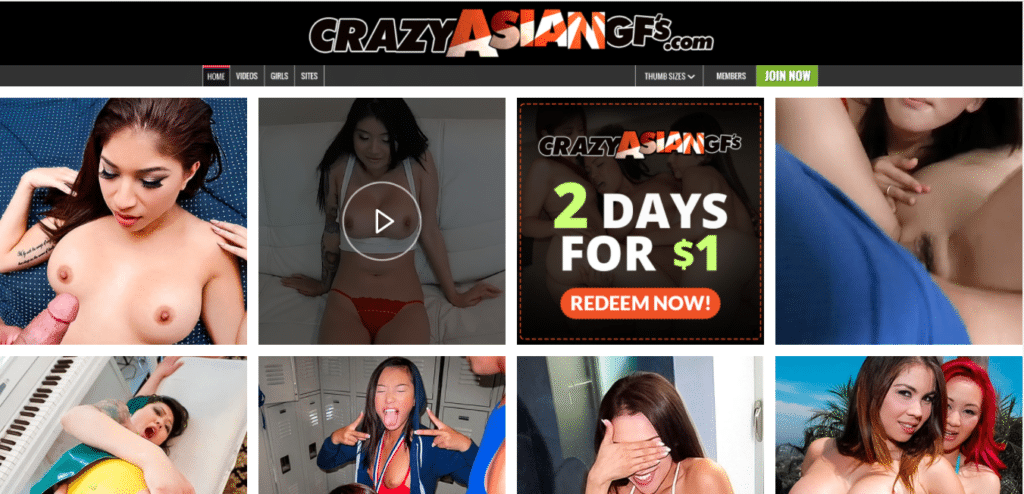 Are you looking for an incredible Asian porn action? Then undoubtedly, you will enjoy the CrazyAsianGFs website. It has plenty of amateur porn videos and photo galleries. Also, it has many categories to choose from, and surely you will enjoy some Asian chick doing naughty and dirty fun.
PROS:
Design and layout is simple and easy to use
High ratings among users
It has plenty of bonus contents
CONS:
It has no bonus website featured
---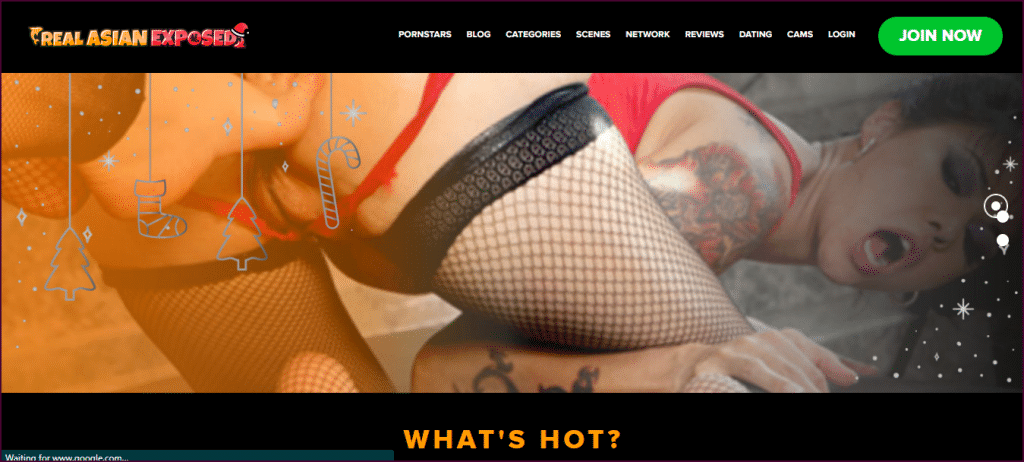 If you like Asian erotica, RealAsianExposed is your heaven and go-to site for Asian taste. As the name suggests, this is a comprehensive site featuring just Asian chicks. Browse its library of exotic pornos, and you'll end up satisfied all day long. These horny Asian cuties are hungry for intense blowjobs, striptease, and hardcore sex on cam. Indeed, there's nothing more fulfilling than seeing cute, horny Asians getting fucked and hammered than the girls of RealAsianExposed.
Take a look at the full review of RealAsianExposed.
PROS:
New and unique Asian-focused content
There are fetish categories available
Videos are HD quality
CONS:
---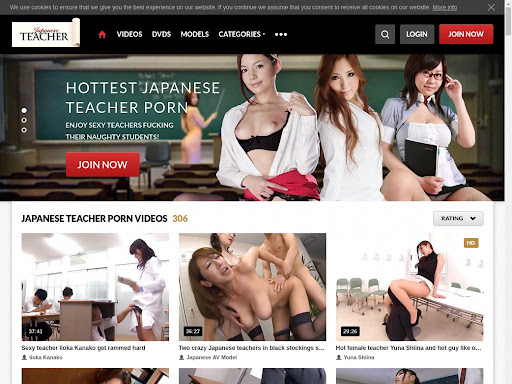 BukkakeNow's JPTeacher site has plenty of videos that will surely give a different and unusual experience in sex. This website focuses on teachers with an addicting fascination with school girls wearing revealing uniforms and tight short skirts. The boys even spend more time ogling beautiful curvaceous girls than paying attention to whatever the lecturers post on the whiteboard.
PROS:
Great movies
It has bonus websites
Videos are tagged
CONS:
Not exclusive
Contents are rotating
Videos are censored
---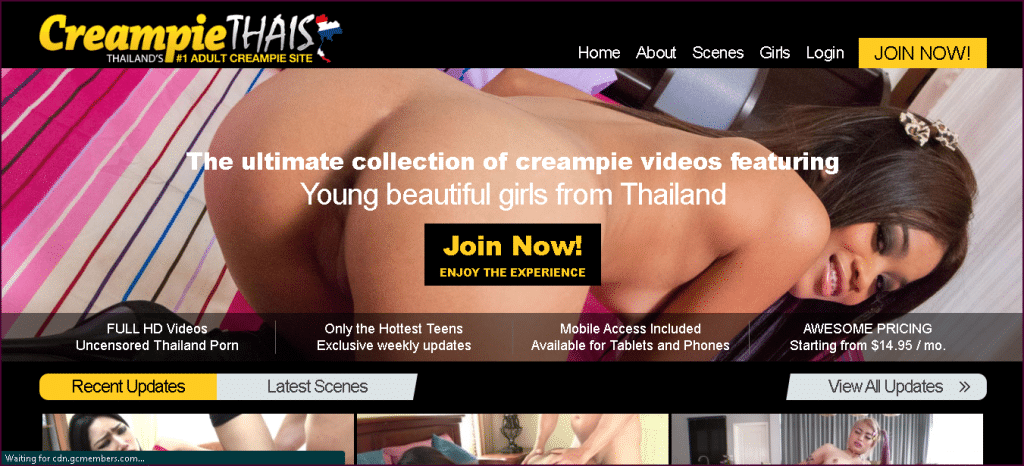 CreampieThais is an Asian porn site with unique twists and videos you rarely see on an adult entertainment platform. Certainly, CreampieThais lives up to its name and reputation because it never failed to produce fantastic hardcore pornos. But among other things, POV-recorded videos are what makes CreampieThais even more amazing. Every scene here is mainly shot from the dude's point of view, and you can freely experience the wild sex through his eyes.
Read the Creampie Thais full review.
PROS:
Authentic Thai girls
Easy to use website
Amazing features
Variety of content
Authentic and real-like POV scenes
Bonus sites
CONS:
---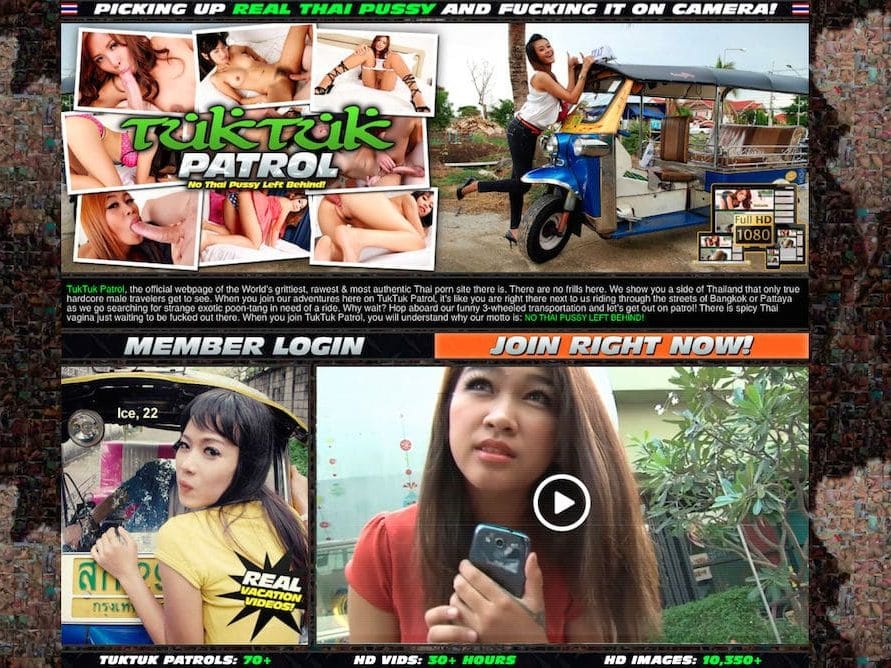 Thailand is well-known for its exclusive actions and having genuine gold mine content. TuktukPatrol.com has always been one of my go-to sites for Thai porn. Visit there, and you'll almost certainly end up riding one of the city's popular auto-rickshaws or "tuk-tuks" one minute and a tight-bodied Asian hottie the next. On this website, a man rides around in his pimped-out "tuk-tuks," 'hitting on and picking up seductive hotties. Later, he returns them to his apartment, where he can screw them like a fucking pro.
Check out the full review of TuktukPatrol.
PROS:
Videos are primarily full HD quality
Contents are exclusive Thai
The design of the website is responsive
Supports mobile browsing
CONS:
No regular updates
Image zip files are not available for download
No trial period offer
---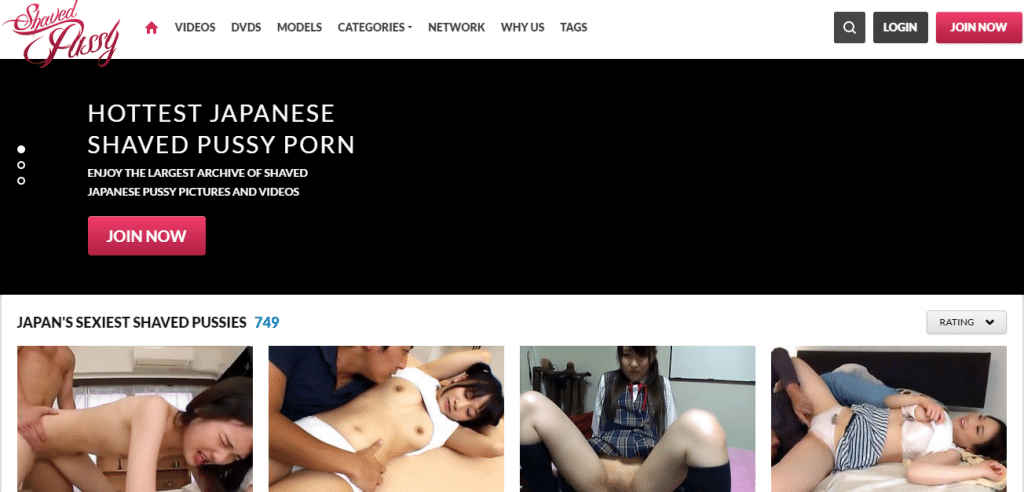 Don't like hairy pussies? Well, JPShavers is your best buddy! JPShavers is a bad-ass website featured here at BukkakeNow. It has loads of videos featuring completely shaved pussies and getting fucked. There are videos where you can see guys shaving their cunts until they are smooth and finally giving them a quick pussy-eating action. JPShavers' pornstars are sweet, innocent creatures who love getting finger-fuck, lick, and hardcore bang!
PROS:
Videos are HD quality
New and unique Asian-focused content
CONS:
Censored movie scenes
Some annoying ads
No available English subs
---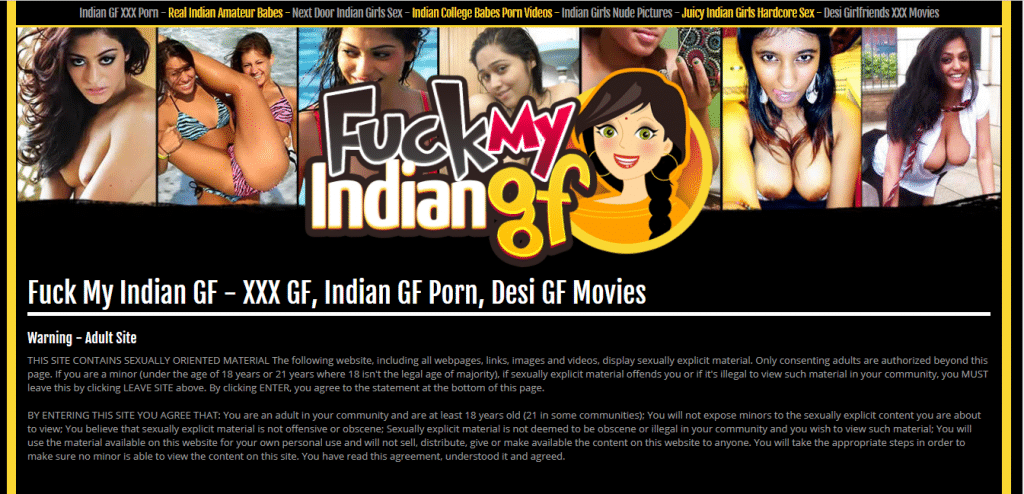 You can watch amateur porn movies of erotic Indian women on FuckMyIndianGf. There are several videos of Indian hotties next door that have been posted, with a perfect reflection from both North and South India. There appears to be a group of egotistical boyfriends who are willing to share their wealth while bragging about their women's sexual appetites. I've never had a bad experience with FuckMyIndianGf.com. And, if you're anything like me, you will never be tired of watching amateur Indian girls, thanks to the site's massive content.
PROS:
Updates regularly
There are available bonus content
Supports mobile browsing
CONS:
Some contents are not exclusive
No advanced search is available
Saving "Favorites" is not possible
There are only a few downloads in HD quality
---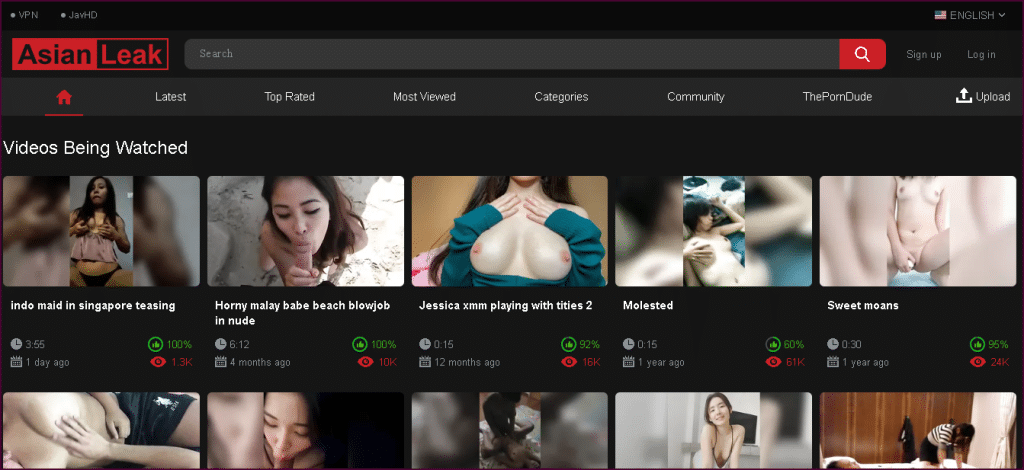 Lots of Asian porn enthusiasts are aware of how difficult and challenging it is to track down the best videos with their preferred Asian ladies. Good thing I found these all in AsianLeak, now I have a new dream destination whenever I crave some Filipina, Korean, or Japanese pussy. AsianLeak has a fantastic collection of solo videos, group sex, hardcore pussy fucking, blowjob, cuckolding, cumshots, etc. It is definitely an excellent site for all types of Asian pornos, entertainment, and pleasure.
Check out the full review of AsianLeak.
PROS:
Amateur and homemade
Girls are gorgeous and authentic Asians
Features different Asian countries
Upload personal videos for free
Plenty of categories and tags
CONS:
---
Verdict
Undoubtedly, The Black Alley site has an up-and-coming collection, and the models are obsessively gorgeous. Perhaps, that's the beauty of Japanese/Asian porn sites — everything will blow your nuts, from the production and lighting to quality and entertainment. The girls are not just stripping or naked; they put effort into wearing costumes, lingerie, and all types of seductive outfits. What blows my mind is how an innocent-looking girl could seduce me just by playing with camera angles and teasing. I guess that's for you to find out. So, I think this is the sign you've been waiting for those who haven't tried The Black Alley site. Don't miss this chance to experience a once-in-a-lifetime taste of exquisite Asian entertainment!
All 67 Other Sites in This Category Worth Checking Out:
AV Jiali Review & 12 Must Visit Premium Asian Porn Sites Like AVJiali.com Show Me 12 Alternatives for AVJiali.com I am excited for AV Jiali as the vibe for Chinese porn is excruciatingly hot around it. Damn, you would want to experience these salivating pieces from a premium arena that houses horny Asian sluts and delightful […]