Updated on: September 30th, 2023
TuktukPatrol
& 12 Best Asian Porn Sites Like tuktukpatrol.com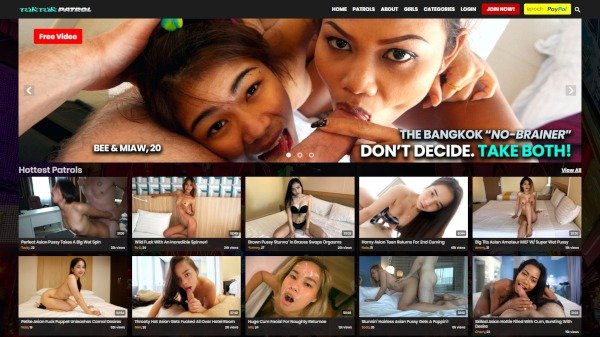 One day you're trying to grab a TukTuk in a fuck-country, and soon after, you just discovered yourself in incredible Thailand. Before you know it, you're already snatching stunning Asian chicks, hop them into your tuk-tuk, and check in to the hotel. It sounds like a dreamy wet fantasy, hoping someday it will come true. Well, dream no more because that fantasy has already come true. Let me introduce, TuktukPatrol — an independent, unique website with promising authentic Thai erotic content.
Official URL: https://tuktukpatrol.com
For many years, many adult porn websites miserably attempt to persuade people to produce completely authentic pornos. But people are not fools — we can't avoid but notice everything's just an act, just like you see on realityTV shows. The good thing with TuktukPatrol, after watching just one video, the vibe and scenes immediately feel 100% realistic and exquisite. Nothing beats its authentic wild multiracial tourist pleasure, that you just want to engrave it in your cock. Users may access videos, browse pictures, save, meet women, and freely access nearly 300+ Asian kinky bonus videos for a reasonable rate.
Fool people love to think that those Thai hotties are demure and act all innocent. But little did they know, they are most daring and rough in bed. Sit tight and watch TuktukPatrol's pornos, and shortly after, you just want to take off and land in Thailand to experience those beauties firsthand. For roughly half a decade now, TuktukPatrol has consistently publishing authentic Thai goodies. It won't be a surprise that you feel overly excited to get familiar with the Thai chicks. So I spent extra effort reviewing this intriguing website for adults.
Authentic Thai Sexcapade at TuktukPatrol
I remember when I told my friends I'd be visiting Thailand, they all gave me weird faces. I know what exactly they think since Thailand is branded as a fuck-country —not that they suck, but because it's a haven of stunning Asian chicks and the finest place of delicious fucking. For many years, Thailand has been infamous for its unique, vibrant culture and the sex industry. It serves as a scavenging field for all guys with unparalleled erotic urges.
Many people would say that you won't get laid in any other places when you visit Thailand and still can't fuck hot chicks. Why? That's simple, Thailand is a fuck-country, and it's a fantastic place where penetrating an Asian pussy is pretty straightforward. Girls are everywhere and hungry for American cocks. As bad as it may sound, but Thailand has been a go-to destination for many tourists worldwide. There's no other place to go where you can find authentic Thai taste!
That's where the idea of the TuktukPatrol website came from — the unmatched sex culture of Thai. TuktukPatrol is still considered a new Asian porn site since it only started around 2012. The whole shenanigans of this site play around a horny fella who loves to travel around Thailand and find some willing, horny, and hot Thai chicks ready for some mind-blowing sex with him.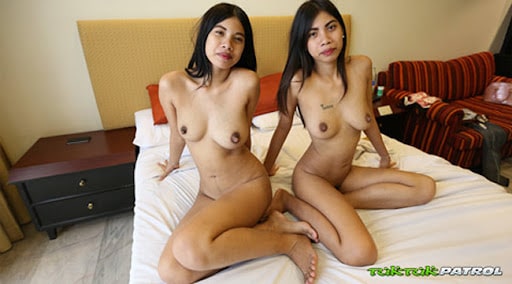 Many pornos these days offer amateur and unscripted content, but it gets boring sometimes, especially when there's no twist of adventure. It's a good thing TuktukPatrol never neglected the thought of incorporating the thrill of adventure while providing raw and authentic sex scenes. All of the videos available here are POVs and gives a unique vibe of firsthand experience in Thailand.
Typically, the videos last around at least 30 minutes and a maximum of 40 minutes. Every scene is uncut, and you'll experience the raw adventure from start to finish. Usually, it will begin as "John" tries convincing or seducing Thai or Asian chicks to come to his hotel and finishes off with satisfying cum shooting.
How Does John Pick-up Girls at TuktukPatrol?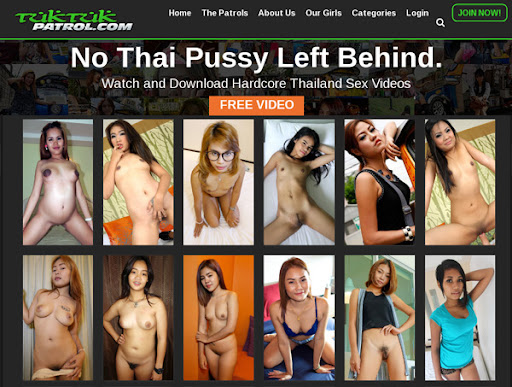 Have you ever heard about Tuktuk? Those vehicles with three wheels you see around Thailand or in some Thai movies are what you call Tuktuks. They are mainly for transportation, and they are trendy around Pattaya and Bangkok. But in TuktukPatrol, these Tuktuks are not your usual transportation because they serve as the main culprit in all the sexcapades of John.
What's the purpose of Tuktuks? I know you'll be curious about this little vehicle since it what the site took its name. In most videos, you'll see John, our hero, ride on a tuk-tuk and stalk some pretty Asian/Thai hotties around the busy streets of Thailand. He carries with him a handheld camera and travels around using Tuktuk. He tries to seduce girls (which he never fails) and escort them to his lodging room. These girls are strangers and typically found at random moments.
Typically, John tries his best by talking to these girls, taking the time, and never rush to gain their trust. Some girls are also easy to get, so that you can skip the talking sometimes. When these girls are totally impressed by the seductive charm of John, they ultimately ride on the street with his beloved Tuktuk with a camcorder. As he journeys to several of Thailand's top beautiful destinations, he pays close attention to the finest, stunning women on the sidewalks and streets. After a while, these ladies begin sucking on John's hard cock, and I don't have to warn you what follows after that.
Watching TuktukPatrol's collection, no doubt that our main star has experienced countless sexual encounters with the best beauties of Thailand —spanning from MILFs to teenagers. Nothing beats the authentic and stunningly gorgeous Asian beauties. These chicks have the most attractive body features and the most adorable looks. Plus, their personalities are as particularly charming too!
TuktukPatrol's Amateur & Raw POV Content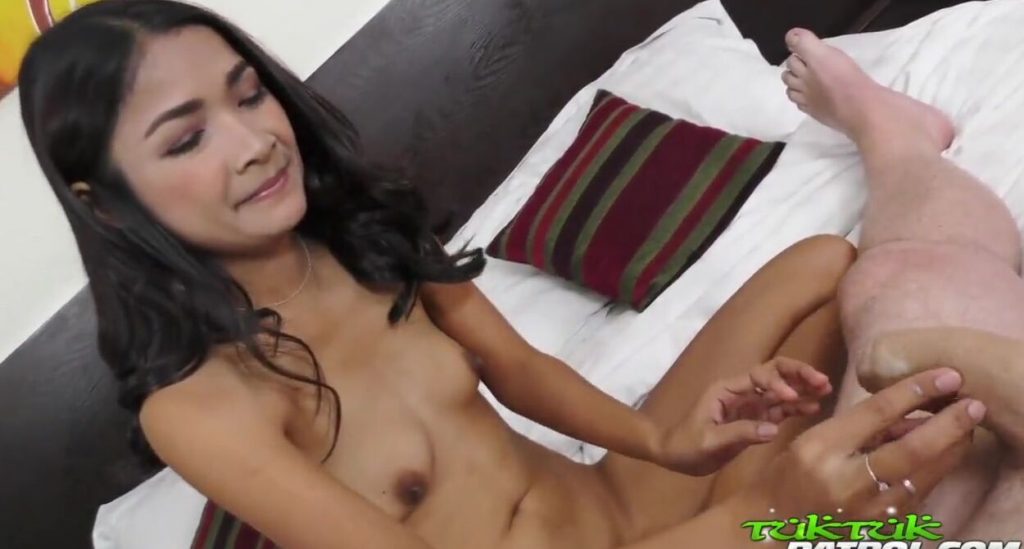 TuktukPatrol is considered the most exemplary and most accurate representation of Thai pornographic websites available online. Each video was recorded in the filthy districts of the fuckland, like in casinos, motels, clubs, etc., proving that they are 100% authentic. So, if you've ever dreamt about traveling to fuckland and enjoying an exotic vacation of your wildest fantasies, then sign-up to be part of the TuktukPatrol community. It has all you need, from videos to pics — it might be probably the nearest thing you'll ever experience the "real-life" without actually being there.
Also, the TuktukPatrol website does not showcase pornstar actresses on their list; instead, they tag along with some Thai hookers. And that's more fun since they are much more trained, seasoned, and skillful than mere models. My mouth dropped when I saw the number of different women this Johnny guy had consensual sex with. The Thai girls were all beauties, and they all seemed splendid. That's why it was a little challenging to tell if these chicks were spoofing as regular folks on the sidewalk or if those babes were actual ordinary girls.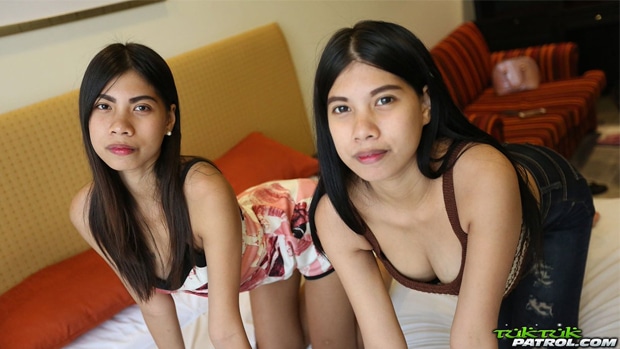 Everything is recorded with a single camcorder, so you should anticipate seeing completely raw and genuine erotic moments in the videotapes. You won't find dumb screenplays whatsoever —simply a good, natural sex of breathtakingly beautiful Thai girls! I found several exciting categories at TuktukPatrol, including anal, cumshots, cock-sucking, foot fetish, erotic creampie, POVs, shaved and hairy pussies, hand job, curvy bodies, teens, MILFs, petite, and more. Given that we're dealing with genuine Asians with petite, cute boobs, the titty-fucking is somewhat unusual. So you better cross it off your list.
Currently, there are approximately 180+ porn videos available on the page. Every video is matched by an image gallery of the same title. These pics show off scantily clad women and some screengrabs from the videos themselves. Overall, I had a great time surfing TuktukPatrol since I didn't run into any issues or tiny glitches here and there.
User Interface of TuktukPatrol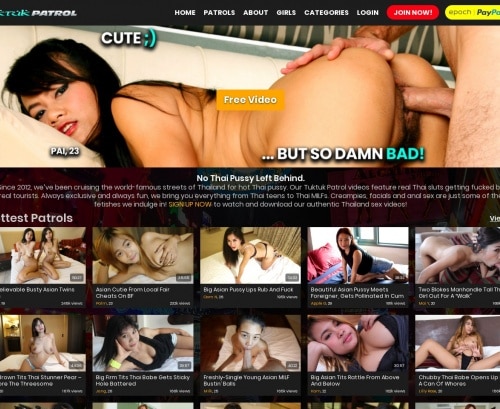 TuktukPatrol's user experience was honestly quite excellent, even though its appearance may not have been the nicest or most well-designed I've ever visited. It loads quickly and functions flawlessly, so no problems should arise while browsing and streaming. Accessing the site should rarely cost over a couple of minutes. Also, since all its content is streamed straight away from the website, you should not encounter any redirecting links or pop-up screens that would stress you over.
Plus, the porn videos are not scattered everywhere. Instead, they are grouped into several sections that represent every specialty of TuktukPatrol. The image galleries here can be downloaded in JPG version, whereas the porn videos are readily available for storing in MP4. TuktukPatrol is jam-packed with different high-definition videos that usually have a top-notch quality of 1920p and 4500k bitrate. In fact, more than half of the recordings available here are presented in high-definition resolution. There's no doubt that the video collection and image galleries' sharpness has left an indelible impression on me.
After exploring much further the TuktukPatrol collection, I found out that users can give its rating to the videos. If you liked it, give it a big thumbs up. The model index and categories are massive, so using the filter feature would help you segregate your top picks. Or perhaps, you could list some of your most beloved pornos in your "favorite" and watch them on the go using your smartphone. TuktukPatrol has a very intuitive mobile-supported interface that works perfectly and smoothly on any gadget: iPhone, Android, tablet, etc.
Hottest Asian Chicks at TuktukPatrol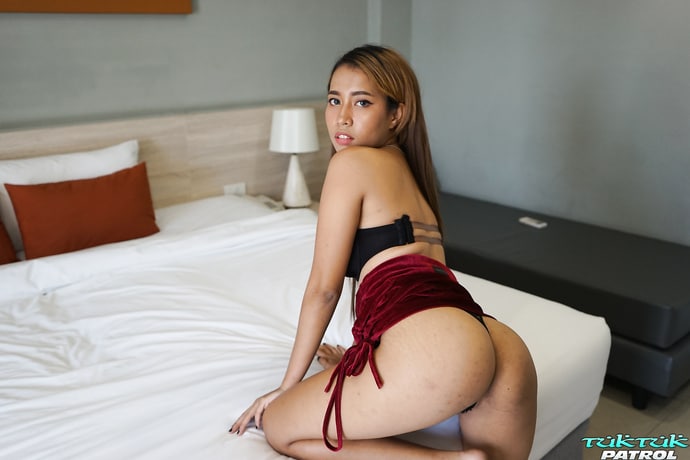 When TuktukPatrol says its girls are genuine amateurs, then you should believe it. This website doesn't fool you into make-believe scenes starring paid actresses. Instead, they bring authentic amateur Thai and Asian chicks to the table. These girls are head-turners and absolutely stunning with their petite bodies and innocent looks. Johnny boy finds these girls on the sidewalks, bars, clubs, brothels, etc. Not everyone is cool with John's intentions, but most of them are willing to become a star on cam —maybe they like the attention, or there is a unique thrill and arousing gem that the act of being recorded can only provide. After hardly any minutes of chit-chat and little seduction, Thai girls instantly get hungry for some cock. That's what I'm here for!
Membership & Prices of TuktukPatrol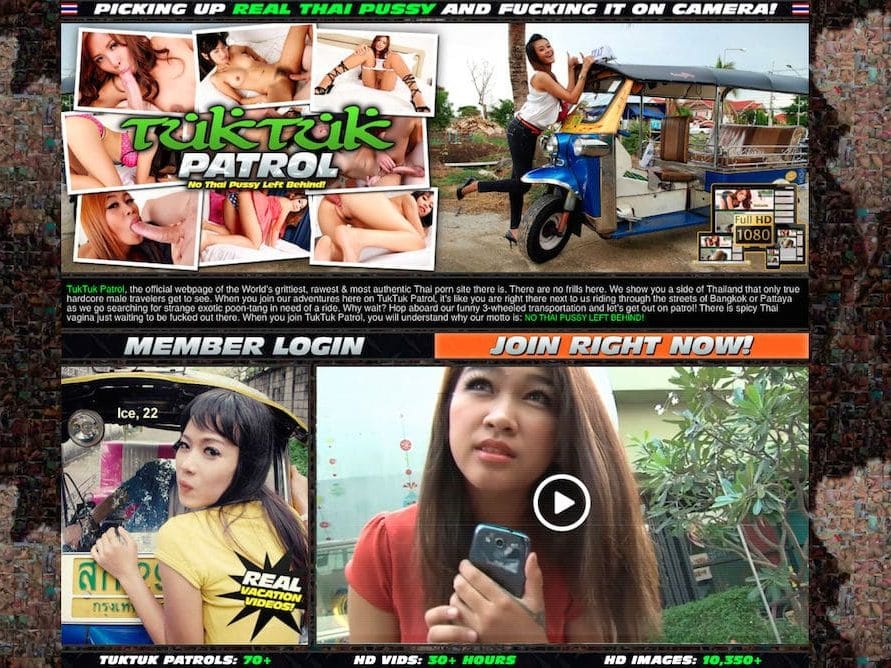 All the goodies that TuktukPatrol offers don't come to you for free. Meaning, you have to pay for a monthly or yearly subscription before you can enjoy streaming its videos. But don't worry, no premium site comes without a trial, so TuktukPatrol has sample videos or, should I say, "previews" that last around a minute. Previewing the videos will give you hints and tricks before you decide on becoming a member or leave the site away.
The previews will offer some glimpses of what the videos are all about, and if you think it's worth watching, perhaps a monthly subscription should be nothing. Currently, TuktukPatrol has four subscription options that differ in price and duration.
One month membership for $14.95
Three-month membership for $59.95
Six-month membership for $89.95
Annual membership for $119.95
Pros and Cons of TuktukPatrol
PROS:
Videos are primarily full HD quality
Contents are exclusive Thai
The design of the website is responsive
Supports mobile browsing
CONS:
No regular updates
Image zip files are not available for download
No trial period offer
---
12 Best Asian Porn Sites Similar to tuktukpatrol.com: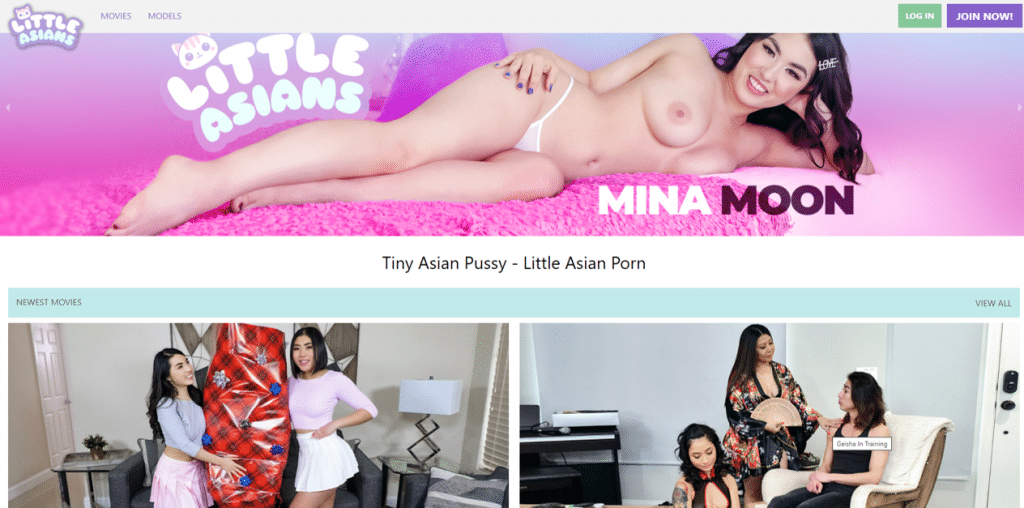 LittleAsians is an Asian porno destination that offers unique babes and addicting scenes. They star legit Asian chicks that are exclusively working just for the site. You won't find these girls on other porn sites, so I'm pretty sure you'll enjoy the exclusivity of LittleAsians. It has a free streaming service but does not offer a download option.
PROS:
All uncensored content
It has available previews
Amazing category choices
CONS:
Cannot download
No comment feature
---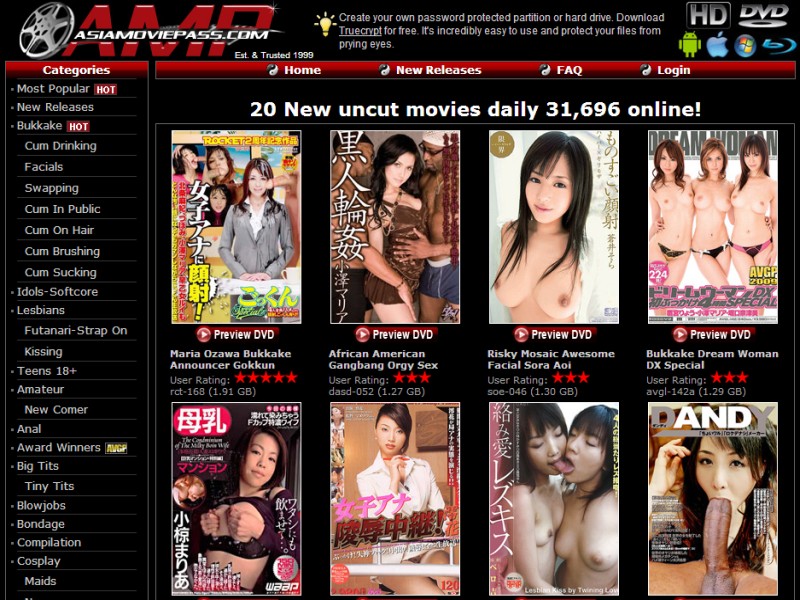 AsiaMoviePass is a top-rated porn site that offers authentic Asian and Japanese pornos and movies. They have unique categories and features, exclusive movie scenes – something you can't find elsewhere. All your fetishes and kinks will indeed be satisfied here because AsiaMoviePass the site boasts incredible niches and storylines. There's plenty of choices on their archive – it would take an eternity to finish them all.
PROS:
Active community
You can comment and rate videos
Full-length videos and movies
Previews are available
CONS:
You can't download
You can't follow models
---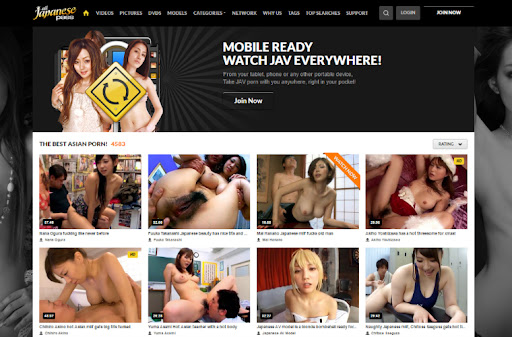 As we all know, no other girls can fulfill your luscious desires but Japanese and Asian pornstars. There's constantly a touch in them that makes you yearn and crave for more. Good thing AllJapanesePass has exclusive content for you all —giving everyone the pleasure they deserve. AllJapanesePass provides Japan's most acceptable homegrown erotica right to your doorstep with the most extensive compilation of authentic Japanese smut globally. As of this moment, the collection of AllJapanesePass has reached over 5K+ videos. All of these videos run like a movie-length.
PROS:
Japanese porn exclusive
Updates regularly
It has multiple bonus porn sites
CONS:
Information about the model are limited
Descriptions regarding the scenes of the video are not available
---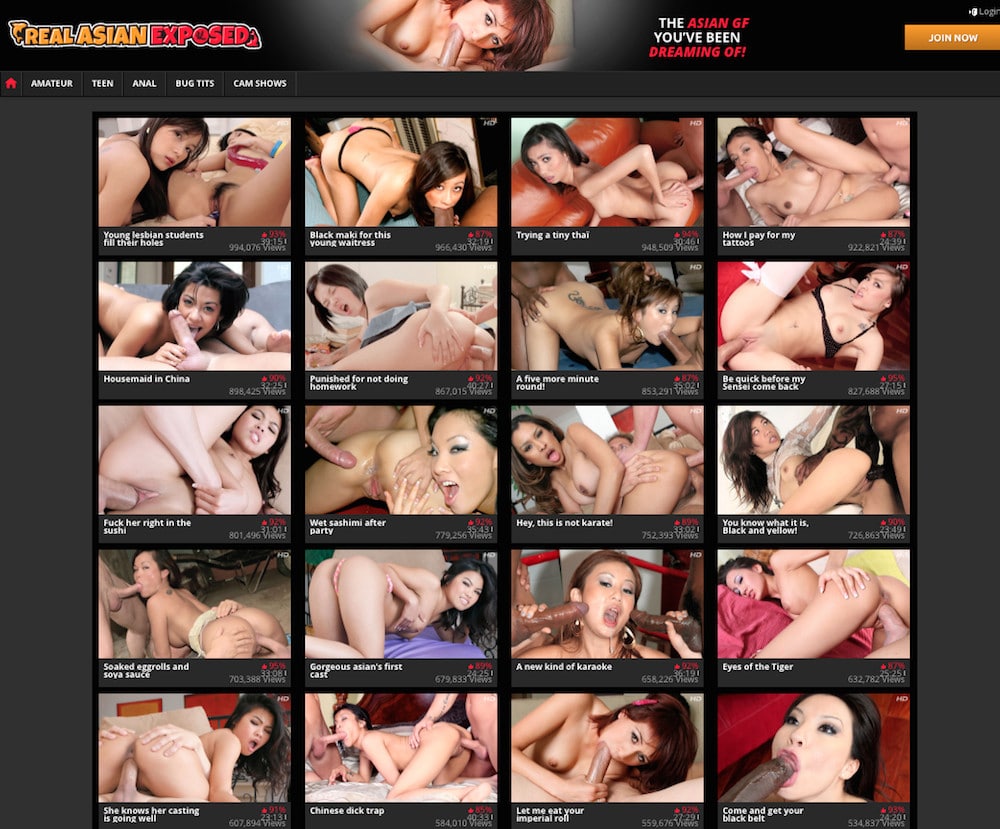 If you like Asian erotica, RealAsianExposed is your heaven and go-to site for Asian taste. As the name suggests, this is a comprehensive site featuring just Asian chicks. Browse its library of exotic pornos, and you'll end up satisfied all day long. These horny Asian cuties are hungry for intense blowjobs, striptease, and hardcore sex on cam. Indeed, there's nothing more fulfilling than seeing cute, horny Asians getting fucked and hammered than the girls of RealAsianExposed.
PROS:
New and unique Asian-focused content
There are fetish categories available
Videos are HD quality
CONS:
---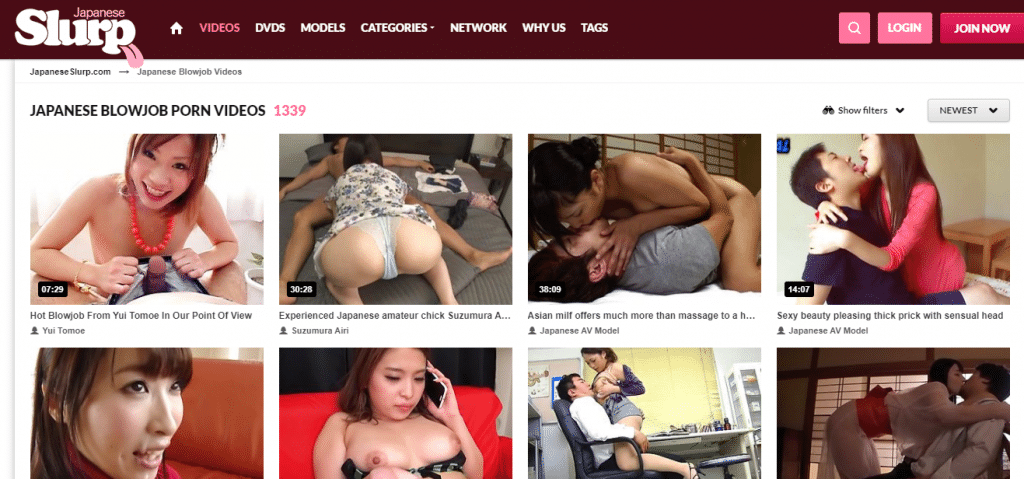 JapaneseSlurp is a dedicated Japanese pornographic website with a large amount of high-quality content. The site's content is updated regularly and can be downloaded. If you're longing to see some of the most vigorous sucking and gulping scenes, JapaneseSlurp is the place to go. If you've forgotten how a blowjob feels, let this site serve as a reminder.
PROS:
Good quality content
The site design is user friendly
Regular site updates
CONS:
---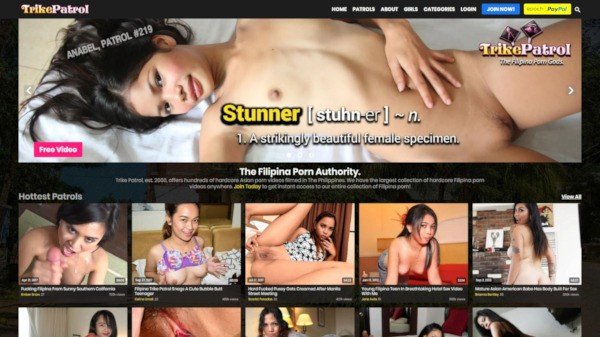 During a trip to the red-light districts in the Philippines, the crew uses a three-wheeled motorcycle or trike as their only form of transportation. They aim to meet lovely sexy Filipina amateurs before escorting them back to their luxury hotels or rented rooms, where they will fuck their brains out. I use Trike Patrol all the time. It's my go-to site for the collection of Filipina girls with their hairy pussies in motion. To tell you honestly, lovely women from this area are incredibly talented. They certainly understand how to control a man's dick, and they are well recognized for letting go of restraint in front of the cameras, acting like natural-born actresses.
PROS:
Full HD quality downloads
Contents are exclusive
The interface is fantastic, and navigation is responsive
Available in browsing mobile
CONS:
Updates are not regular
No bonus websites are available
No available zip files for download
---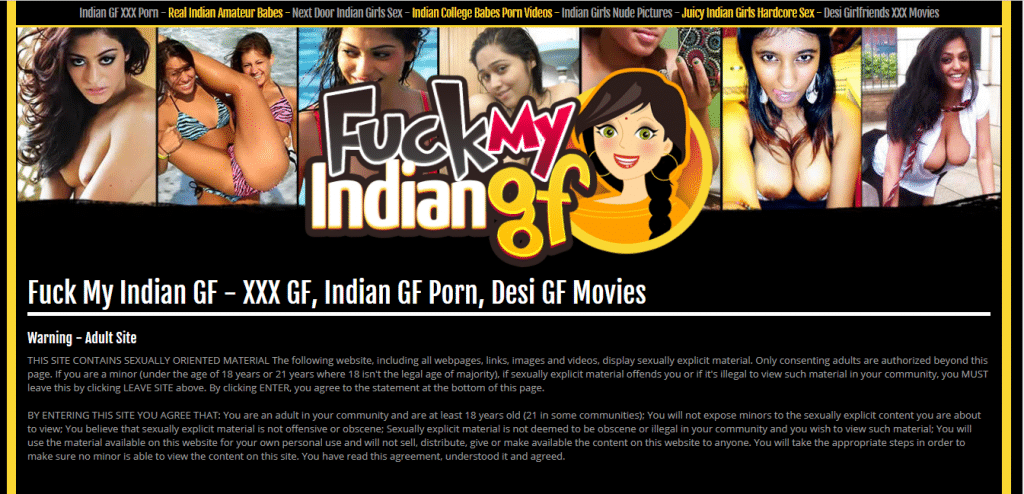 You can watch amateur porn movies of erotic Indian women on FuckMyIndianGf. There are several videos of Indian hotties next door that have been posted, with a perfect reflection from both North and South India. There appears to be a group of egotistical boyfriends who are willing to share their wealth while bragging about their women's sexual appetites. I've never had a bad experience with FuckMyIndianGf.com. And, if you're anything like me, you will never be tired of watching amateur Indian girls, thanks to the site's massive content.
PROS:
Updates regularly
There are available bonus content
Supports mobile browsing
CONS:
Some contents are not exclusive
No advanced search is available
Saving "Favorites" is not possible
There are only a few downloads in HD quality
---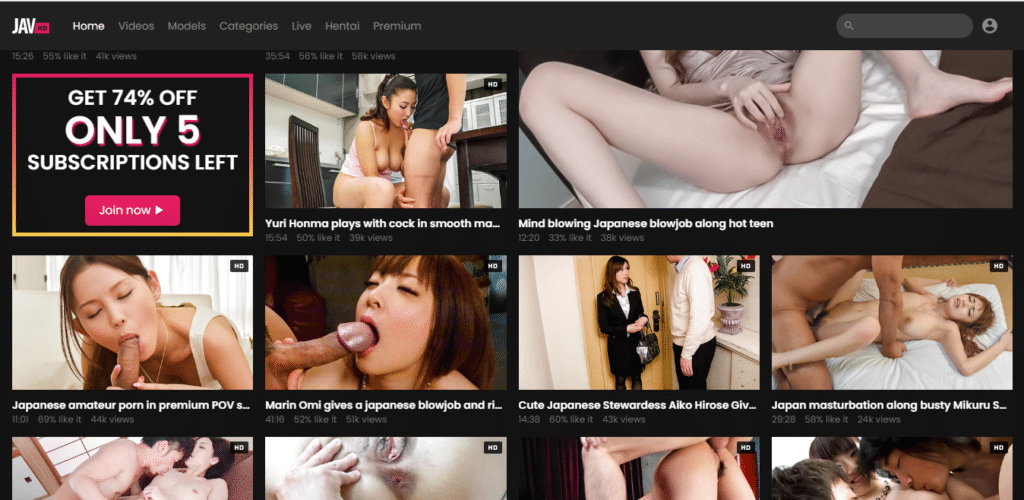 We all appreciate that when it comes to Japanese porn, private parts are usually censored. Despite having great scenes, themes, and models, censored scenes are typically the downside of Japanese porn. Thank goodness for JAVHD; you will experience legit Japanese porn here, completely without censored scenes.
Although the excitement does not stop there yet, membership benefits allow you to enjoy unlimited access to a different website and watch high-quality porn for your pleasure. Indeed, in JAVHD, you can admire authentic Japanese models without leaving the comfort of your home. These horny cuties are hungry for blowjobs, striptease, and hardcore sex on cam. Further, you may enjoy various themes like anal sex, threesome, group sex, orgy, and masturbation, all recorded uncensored just for you.
PROS:
Provides uncensored Japanese porn and images
Design and usability are simple to understand and use
Cheap trial membership cost
The model index has detailed information
An extensive collection of Japanese porn with authentic Japanese actors
Download and stream in full HD quality
Provides regular updates
Models are popular and gorgeous
Design is simple and smooth browsing
You can access multiple bonus websites
Has plenty of tags, searching, and filter options
Affordable membership fee
CONS:
You cannot comment on videos
Some features and videos are accessible for paid members only
---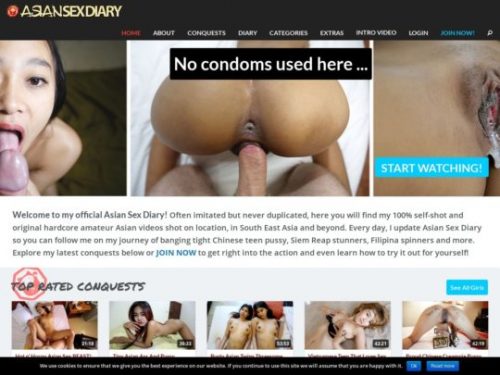 AsianSexDiary's material is 100% unique, amateur, and Asian. Everyone on set is an Asian woman; all the shooting is done by John —a white guy who visits Asia to find nude models and slutty hookers. Indeed, the combination of travel diary, journal, and conquests on this website drew me in.
While he enjoys travel, he also likes to seduce pretty Asian women in every place he visits. He probably meets some online and clubs, then takes them back to his hotel and records them as they serve his cock to their pussies. Later, he then posts his recordings to his users' section on a routine basis. I was impressed with the value, too; it was great to get exclusive content at this price.
full review AsianSexDiary here.
PROS:
Updates content regularly
Community is active and huge
It has a rewards program for the loyal members
Content is high-quality and exclusive
Supports mobile browsing
Pure amateur content
Thousands of videos and image galleries are available
CONS:
No option to download videos and images
---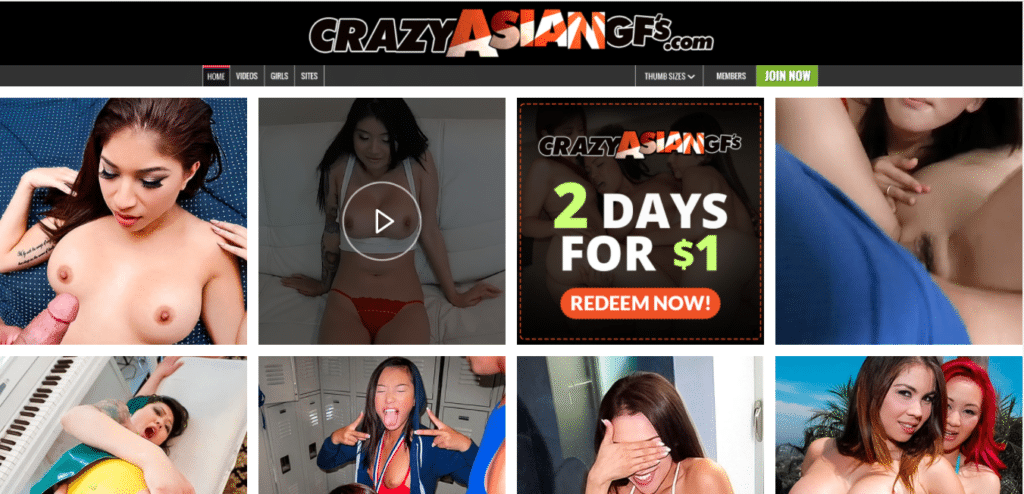 Are you looking for an incredible Asian porn action? Then undoubtedly, you will enjoy the CrazyAsianGFs website. It has plenty of amateur porn videos and photo galleries. Also, it has many categories to choose from, and surely you will enjoy some Asian chick doing naughty and dirty fun.
PROS:
Design and layout is simple and easy to use
High ratings among users
It has plenty of bonus contents
CONS:
It has no bonus website featured
---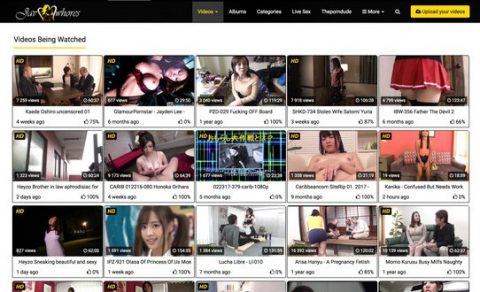 JavWhores is another Asian porn website that became popular because of its consistently high-quality videos produced. It has plenty of full-length Asian porn videos that are available without paying a single penny. Above all, the majority of its contents have uncensored scenes.
Indeed, you will enjoy different videos daily because JavWhores regularly updates its collection for your pleasure. Also, you can download free videos by simply clicking video links.
PROS:
An extensive collection of Asian porn videos
It has full-length videos available for free
High-quality contents
The majority of movies has uncensored scenes
Supports smooth mobile browsing
CONS:
---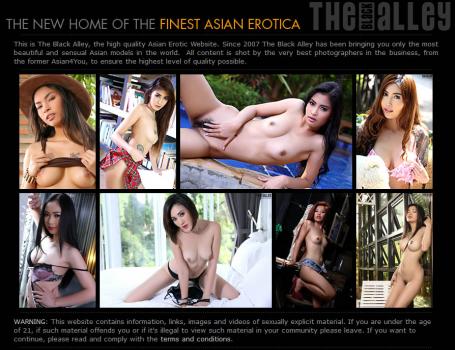 When we first saw the title, we assumed it was an ebony-exclusive platform that features videos and photos of Asian models in sexual situations with solo or even partnered toy play. Still, it turns out it's a higher-priced site with models that go on the sites and pose. The Black Alley has over 5,000 high-resolution image sets and more than 1,098 videos available. Indeed, the TheBlackAlley website is for you if you enjoy watching and seeing exotic Asian beauties posing in sexy dresses, erotic stripping, and masturbating.
PROS:
Plenty of contents are exclusive
Updates regularly
Supports mobile browsing
CONS:
Some issues when navigating the site
Streaming videos is not possible
---
Final Thoughts
TuktukPatrol definitely has the most awesome HD content and honestly brings authentic, raw sex videos from the fuckland, Thailand. I like the fact that TuktukPatrol gives us fantastic POVs and sexcapades without leaving our homes. So, if ever you had fantasies of visiting the busy streets of Thailand and pick up some hot Thai girls, there's still a chance to turn it into an almost "real-life" experience at TuktukPatrol.
Despite being a new Asian porn site, TuktukPatrol is a sure-fire in all aspects of pleasure. You can finally stream and download fantastic HD videos and image galleries for a reasonable price. Its concept and way of making adult entertainment more thrilling, raw, and exciting gives so much reason to visit this site. After having fun for a few days on this site, I guess I got infected by a Thai fever because I can't get enough of these hardcore pleasures!
All 64 Other Sites in This Category Worth Checking Out:
JAV Wine & Top-12 Asian Porn Sites Like Jav.wine Show Me 12 Alternatives for Jav.wine Let's dive straight into a topic that's sure to get your heart racing and your… well, you know where I'm going with this. Are you ready to experience an exhilarating journey through Asian adult content? I bet you are, and trust […]