Updated on: December 8th, 2023
Real Asian Exposed
& 12 Best Premium Asian Porn Sites Like realasianexposed.com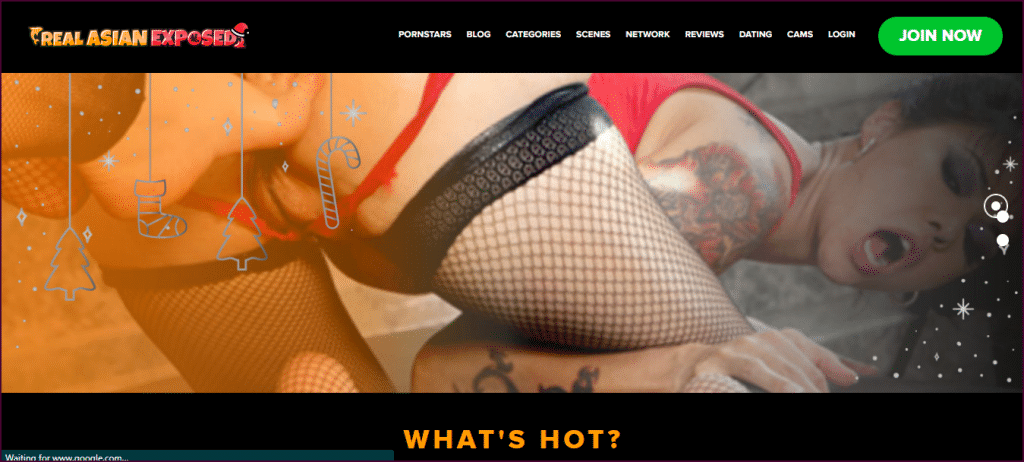 Another site sparked my curiosity these past weeks – and I'm talking about RealAsianExposed.com. On this site, you'll find only the most attractive Asian amateurs and pros, all of them take great pleasure in stripping down, flashing, and executing a variety of provocative sexual activities for the amusement of their fans and followers. And as a bonus, you'll receive premium accessibility to the entire porn channels that this website is a part of, several seductive topless chicks, and the occasional piece of lesbian adventure! Now, that sounds really exciting in the Asian porn scene.
Official URL: https://realasianexposed.com
Exposing Asian Pornos at RealAsianExposed
You could learn more about the exotic elegance that Asian women possess by checking out RealAsianExposed. If you're familiar with the DaGFs community, this site might sound familiar to you because it's part of the DaGFs growing network.
Founded in 2011, the site concentrates on three distinct primary areas: the first one is giving you countless Asian-American porn actresses who are incredibly stunning across every aspect of porn vids.
Secondly, RealAsianExposed focuses primarily on homemade adult entertainment scenes; that's why it's no surprise you'll find plenty of intense, raw clips featuring lovely young women. Finally, this site also gives us something less challenging to digest videos like some solo self-pleasure recordings.
Sorry to say, there is no assurance that you will enjoy watching RealAsianExposed or the rest of the network. Not everyone would enjoy every scene and genre here. In some cases, you'll get a terrific surprise, but in others, it won't be quite as spectacular. However, the quantity is sufficient, and the private parts are not obscured compared to other Asian pornhubs.
Asian-American Fusion Content of Realasianexposed.com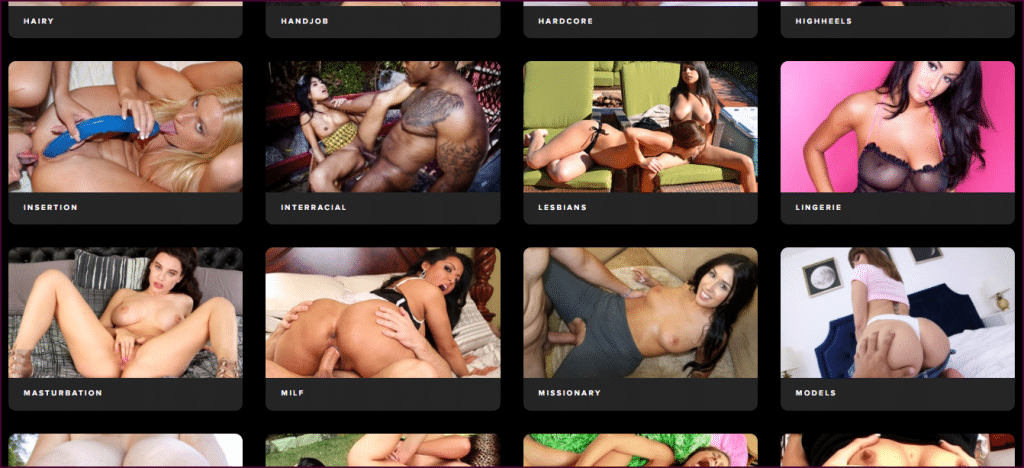 When I visited RealAsianExposed's collection, there were roughly 200+ movies available and a couple of albums that go along with them. Each of these albums has approximately 10 to 20 images available. Sadly, there is no Zip downloading alternative for these images, which means you can't savor their twats if you lose your online connection. But don't worry, you can save RealAsianExposed videos in MP4 or WMV versions, whatever suits your devices. Also, there's a Flash version available for streaming, and it's all free. In terms of sharpness and quality, you'll get a 720p high-definition image that everybody may appreciate.
What disappoints me most is the "Recent uploads" because I couldn't see any section dedicated to the site's updates. I mean, this is a premium porno site, so what do you think people would expect? But, so far, this isn't an issue for many members here since every DaGFs-affiliated website keeps posting at least once a week. So, coupled with this platform's uploads, you'll feel much delighted with the overall number of content.
RealAsianExposed Porn Categories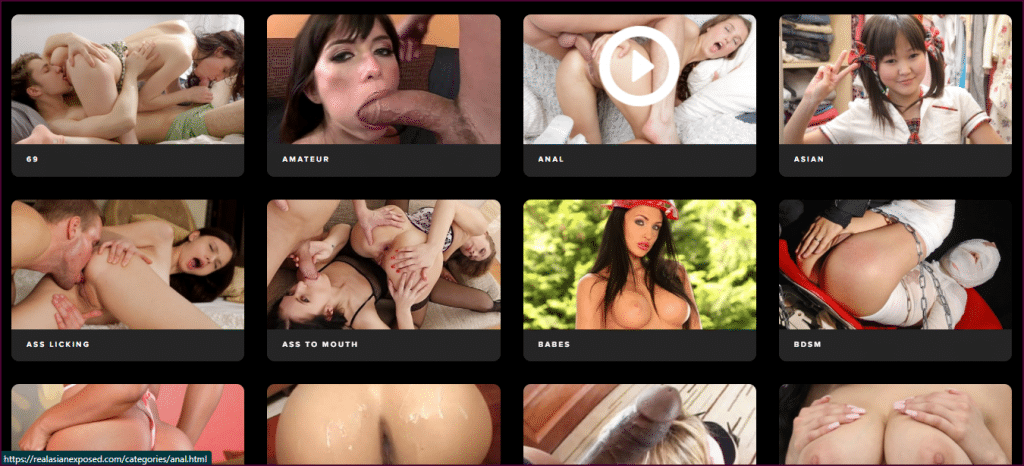 I'm pretty surprised to see how huge their category section was. It was incredible and packed with exciting porn categories. In fact, many of these are not the conventional categories you see on an Asian porn site. As we all know, Japanese and Asian-themed sites have a common denominator in sex —Bukkake, humiliation, and weird stuff.
So far, I have enjoyed Missionary, Gaping, Extreme, Creampie, Bdsm, Ass To Mouth, Pussy Licking, Schoolgirl, Small Tits, and Stepmom categories. I also checked out Natural Tits, Lesbians, Milf, Interracial, Fingering, Handjob, Deepthroat, Cumshot, Brunette, Bukkake, Anal, and Amateur categories, and it was fucking impressive!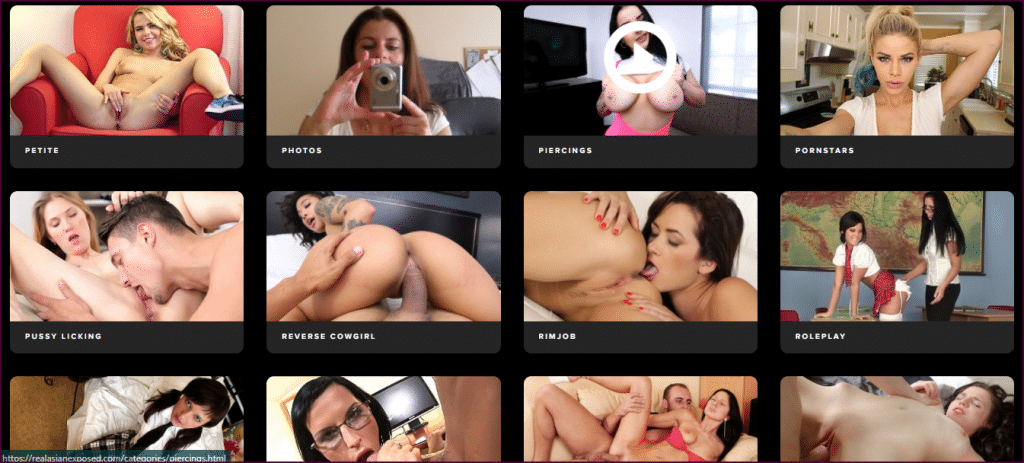 RealAsianExposed has a filtering feature if you really wish to narrow down your search queries much further or into more specific areas. These creative tools will increase users' involvement and a more effortless browsing experience. Meanwhile, when it comes to uploading frequency, RealAsianExposed appears to do it once or twice a week at most. Although with the amount of stuff available here, you won't leave feeling deprived.
Subscription and Prices of RealAsianExposed Membership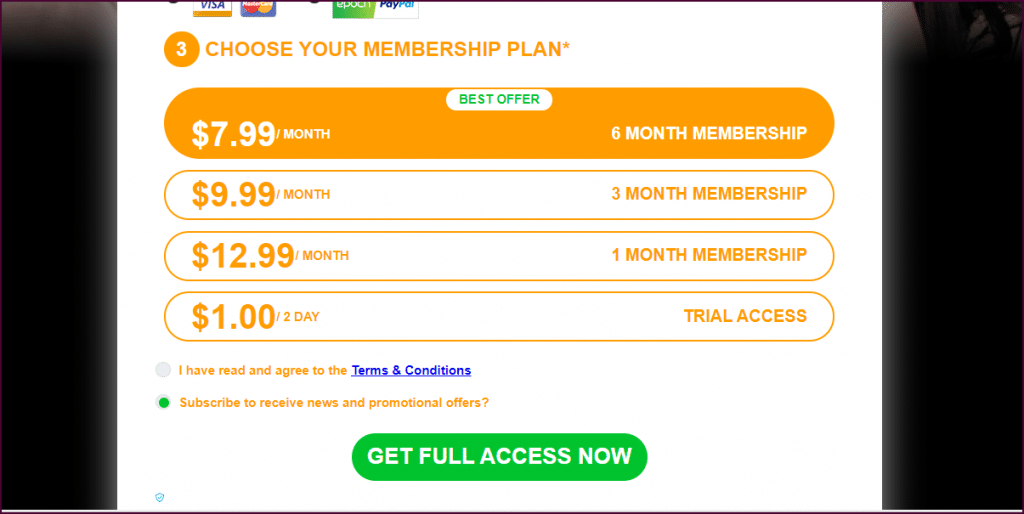 Lucky for us, RealAsianExposed has an easy-to-follow subscription process. You need to simply go over to the DaGFs channel's homepage and view all available websites for registration. To get started, you'll have ten (10) site options to choose from, and there's no shortage of amateurish pleasure going on. Of course, if you're going for RealAsianExposed, simply find the site on the screen. The initial month's membership is only $24.99. But you can always check what alternative bargains you may obtain for extended amounts of time in the membership section.
6-Month Premium Membership — $7.99 per month
3-Month Premium Membership — $9.99 per month
1-Month Premium Membership — $12.99 per month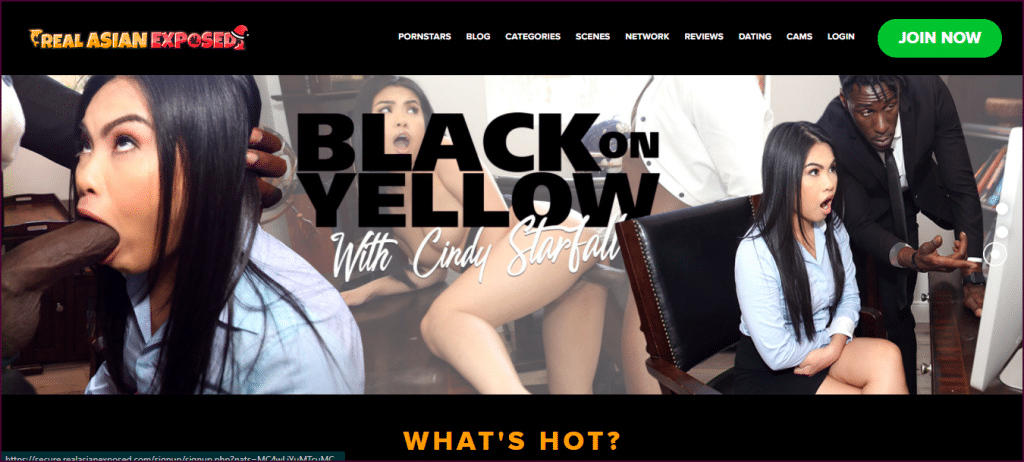 Even though it's a paid subscription service, you can guarantee your bottom dollar that it's well worth the time and money. RealAsianExposed has a shitload of fantastic clips and scenes available for you to throw up this opportunity. Certainly, numerous Asian-themed subcategories are lurking around the web, but authentic Asian titties and AsianAss are rare exceptions. And I guess that's what RealAsianExposed gives us.
Aside from that, you'll discover new vids every day that surely your wiener will impossible to resist. Thank God, you no longer have to waste days looking for the ultimate Asian videos repeatedly because we now have a convenient and easy-to-use RealAsianExposed page. So this, in our opinion, is well great value for the money you'll spend on a VIP subscription.
Awesome Bonus Sites from Realasianexposed.com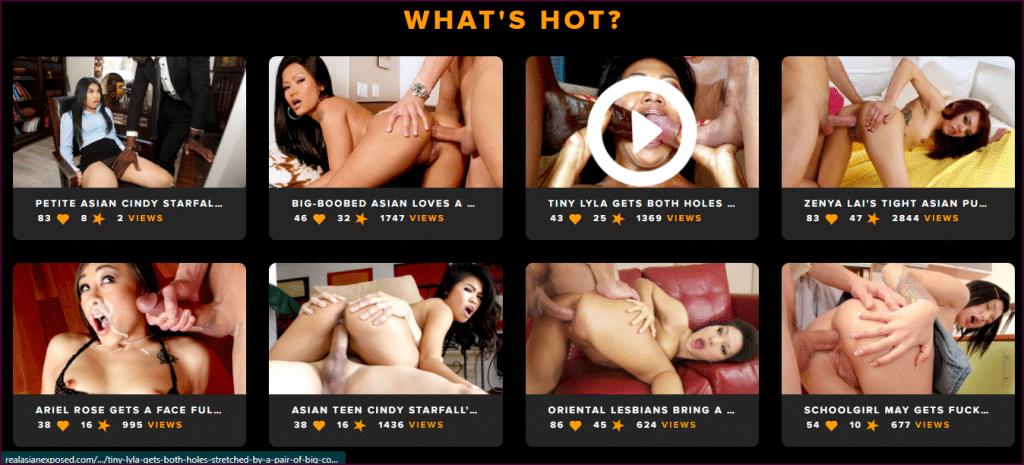 At this point, I gotta tell you the truth. Although it appears that there's fresh stuff uploaded on the site, unfortunately, these "fresh" videos are just a bunch of rotating materials. RealAsianExposed is simply turning its existing material to appear they have new content. So, I'm not surprised that the site never grew significantly until now and even decreased.
But of course, all of you are lucky bastards. Since RealAsianExposed is part of the DaGFs network, you can enjoy full accessibility to a few other movies and a few added perk websites. It has several bonus sites that offer numerous genres and uniquely themed scenes. So far, I've checked some of the DaGFs popular networks like FrenchGFS, RealGFsExposed, RealBlackExposed, RealLesbianExposed, and RealEmoExposed. No doubt, every scene, and the shot is world-class quality.
RealAsianExposed's Specifications & User Interface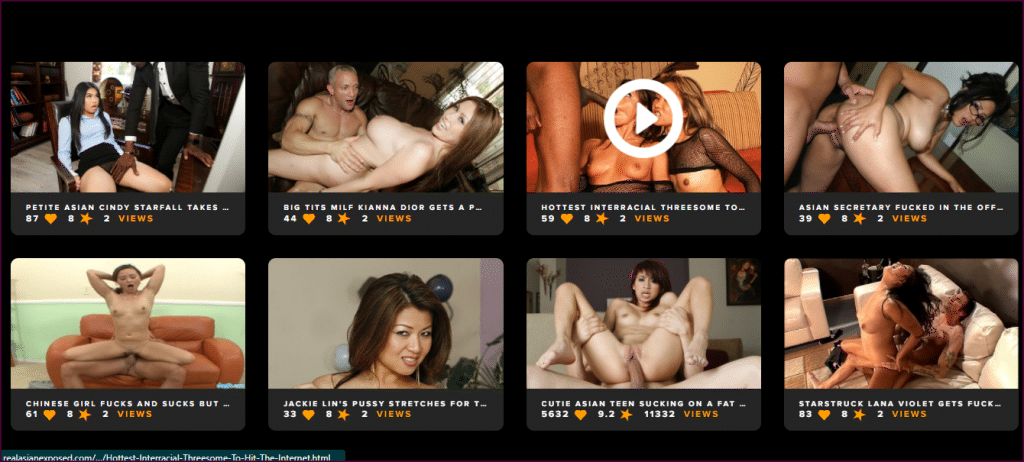 There isn't much to the user design of RealAsianExposed, but it surprisingly performs a beautiful deal considering it's well-made and straightforward to use. Also, getting around the page is as simple as moving your mouse, scrolling down, and clicking a few buttons. No unnecessary hassle, pr features that could make your browsing complicated.
However, streaming movies using smartphones or handheld devices may need a minute. So, it is a minor drawback to the entire experience. While this isn't a massive deal for many users since you can choose the viewing experience you wish to experience, several vintage clips still wouldn't stream properly.
Does this happen all the time, or will management repair it at some point? We are not even sure at this point. All I can tell from a cursory glance at RealAsianExposed is that it has all the media types I need for my routinely fapping sessions right where you expect them to be —be it photos, genres, performers, videos, and unique deals.
RealAsianExposed's Horny Amateur and Pro Babes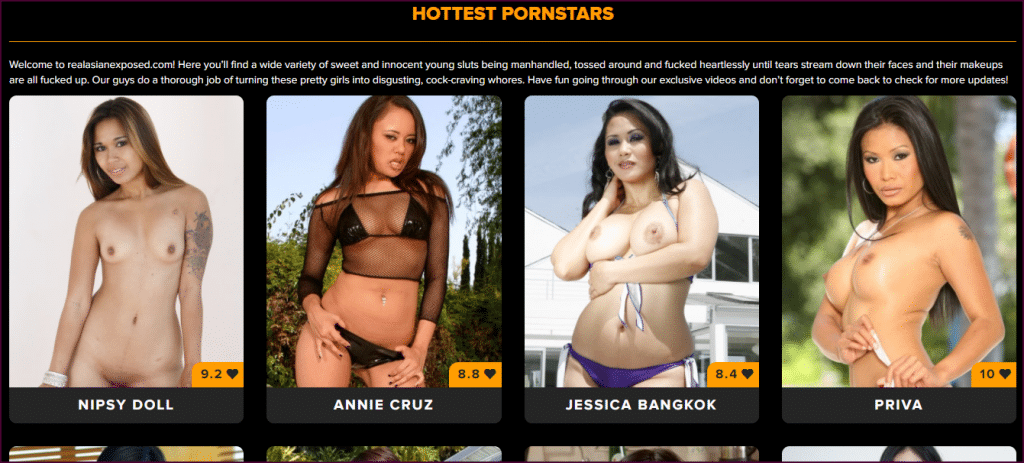 RealAsianExposed has a good selection of women of all ages and physiques. Basically, amateur porn and homemade activities are pretty standard around here. However, solitary fun with hands and gadgets is also for those who prefer a more mellow experience.
These ladies from RealAsianExposed are unquestionably stunning and well-skilled adult actresses. Some of them might look like a beginner, but once they perform, you'll be stunned by their moves. Certainly, you'll never expect what these Asian women are capable of doing. Although their sex partners appear to be less experienced, I still enjoy the wonderful mix of professionals and beginners on this site! Something you don't usually experience from other Asian porn sites these days.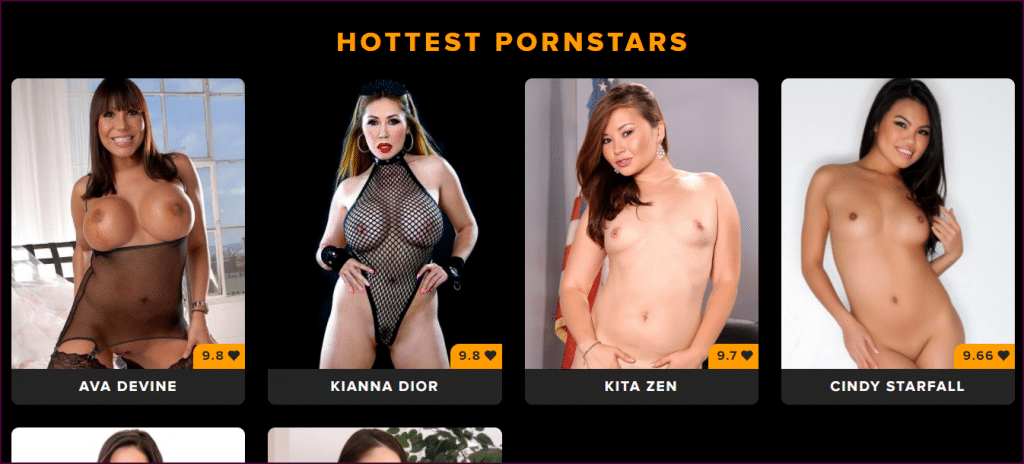 Moreover, I enjoyed watching Zoey Bennett, Jackie Lin, Kita Zen, Jessica Bangkok, Jayna Oso, Lana Croft, Kianna Dior, and Cindy Starfall. Their videos feature a range of cam videos, amateur films, and professionally produced adult content, but general quality and variety are remarkable. Certainly, it's well worth your time to have a look.
Pros and Cons of RealAsianExposed
PROS:
HD videos
Simple to use
Uncensored content
Numerous categories available
Sexy pornstars/models
CONS:
Contents are mostly not exclusive
Admin is just rotating their uploads
Some videos don't have English sub or dub
---
12 Best Premium Asian Porn Sites Similar to RealAsianExposed.com: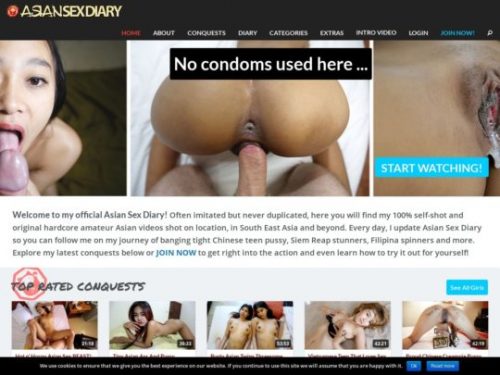 AsianSexDiary's material is 100% unique, amateur, and Asian. Everyone on set is an Asian woman; all the shooting is done by John —a white guy who visits Asia to find nude models and slutty hookers. Indeed, the combination of travel diary, journal, and conquests on this website drew me in.
While he enjoys travel, he also likes to seduce pretty Asian women in every place he visits. He probably meets some online and clubs, then takes them back to his hotel and records them as they serve his cock to their pussies. Later, he then posts his recordings to his users' section on a routine basis. I was impressed with the value, too; it was great to get exclusive content at this price.
With his previous online site of FilipinaSexDiary, John Tron took a new path when he introduced his first site about a year ago. Users could see new sex from the Philippines mostly every day for about one year. There is nothing left to prove that John had accomplished his goal of building a comprehensive collection of exotic videos and has produced some more elaborate projects in these locations. Since he travels worldwide, he now has a website reflecting his many adventures in the Southeast and Asian countries.
Here's the full review of AsianSexDiary.
PROS:
Updates content regularly
Community is active and huge
It has a rewards program for the loyal members
Content is high-quality and exclusive
Supports mobile browsing
Pure amateur content
Thousands of videos and image galleries are available
CONS:
No option to download videos and images
---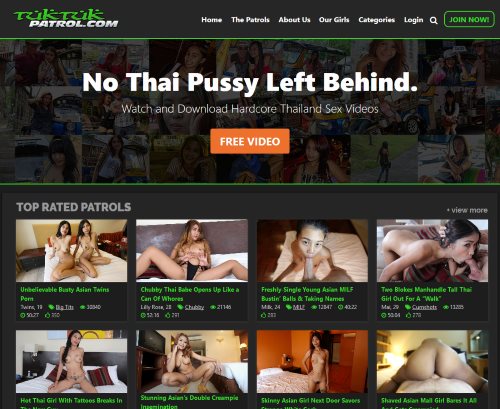 Thailand is well-known for its exclusive actions and having genuine gold mine content. TuktukPatrol.com has always been one of my go-to sites for Thai porn. Visit there, and you'll almost certainly end up riding one of the city's popular auto-rickshaws or "tuk-tuks" one minute and a tight-bodied Asian hottie the next. In this website, a man rides around in his pimped-out "tuk-tuks," 'hitting on and picking up seductive hotties. Later, he returns them to his apartment, where he can screw them like a fucking pro.
Click here for TuktukPatrol full review.
PROS:
Videos are primarily full HD quality
Contents are exclusive Thai
The design of the website is responsive
Supports mobile browsing
CONS:
No regular updates
Image zip files are not available for download
No trial period offer
---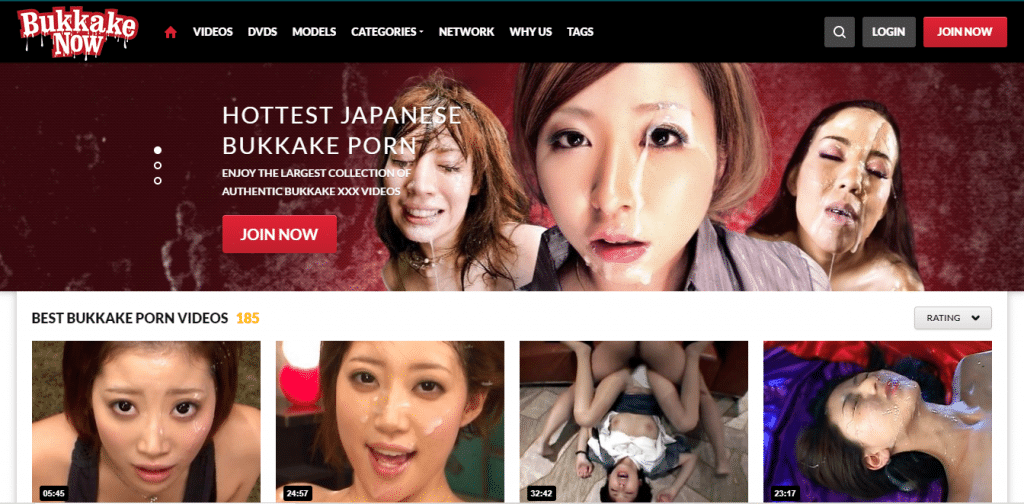 Bukkake Now is a Japanese porn website that uses the concept of Bukkake as its primary content. In fact, Bukkake is a sexual term that originally came from Japan. So, expect to see the hottest Asian chicks covered with loads of ejaculation. Indeed, all these Japanese cuties take "Bukkake" to a different kind of level.
PROS:
Amazing bukkake scenes and activities
It has daily updates
CONS:
The trial has a limited period
Scenes have no description
---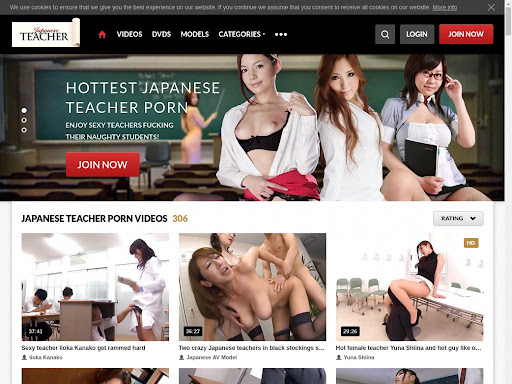 BukkakeNow's JPTeacher site has plenty of videos that will surely give a different and unusual experience in sex. This website focuses on teachers with an addicting fascination with school girls wearing revealing uniforms and tight short skirts. The boys even spend more time ogling beautiful curvaceous girls than paying attention to whatever the lecturers post on the whiteboard.
PROS:
Great movies
It has bonus websites
Videos are tagged
CONS:
Not exclusive
Contents are rotating
Videos are censored
---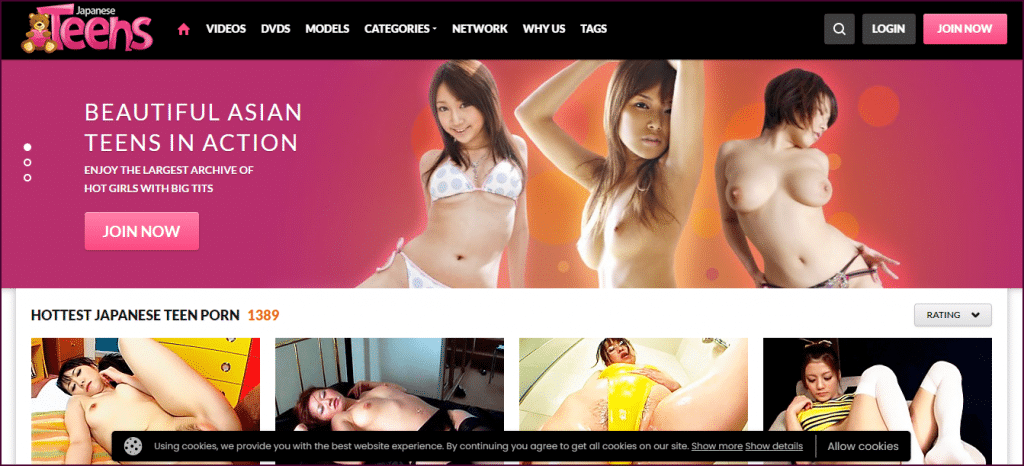 Are you craving for some cute, innocent young college girls? Then perhaps, 18Tokyo could help you fulfill all your darkest sexual needs. Here, you'll be able to re-experience the good memories of schools, but with a bit of twist —meeting fucking gorgeous Asian girls. But don't be deceive that easy! These kinky Japanese school teenagers know how to detonate a man's desire by giving him a couple of flirtatious looks and casual, careless hand motions.
PROS:
Fantastic videos
HD quality
Simple design and navigation
It has bonus websites
CONS:
Videos are censored
No available English subs
---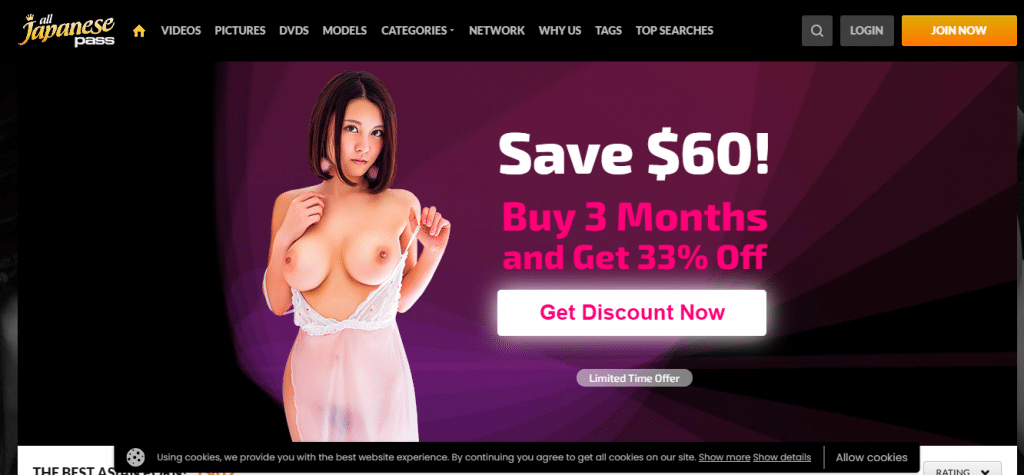 As we all know, no other girls can fulfill your luscious desires but Japanese and Asian pornstars. There's constantly a touch in them that makes you yearn and crave for more. Good thing AllJapanesePass has exclusive content for you all —giving everyone the pleasure they deserve. AllJapanesePass provides Japan's most acceptable homegrown erotica right to your doorstep with the most extensive compilation of authentic Japanese smut globally. As of this moment, the collection of AllJapanesePass has reached over 5K+ videos. All of these videos run like a movie-length.
Full AllJapanesePass review here.
PROS:
Japanese porn exclusive
Updates regularly
It has multiple bonus porn sites
CONS:
Information about the model are limited
Descriptions regarding the scenes of the video are not available
---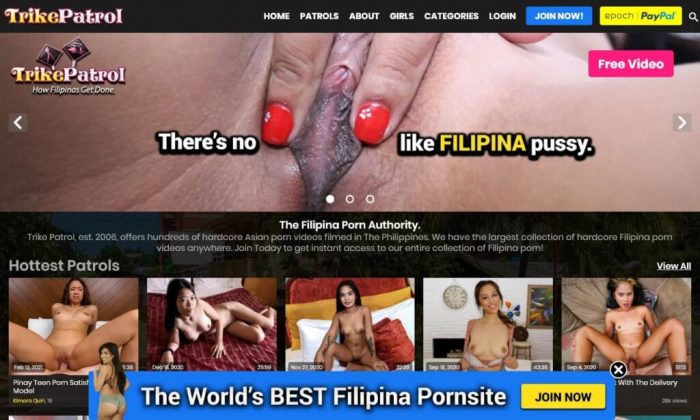 During a trip to the red-light districts in the Philippines, the crew uses a three-wheeled motorcycle or trike as their only form of transportation. They aim to meet lovely sexy Filipina amateurs before escorting them back to their luxury hotels or rented rooms, where they will fuck their brains out. I use Trike Patrol all the time. It's my go-to site for the collection of Filipina girls with their hairy pussies in motion. To tell you honestly, lovely women from this area are incredibly talented. They certainly understand how to control a man's dick, and they are well-recognized for letting go of restraint in front of the cameras, acting like natural-born actresses.
Take a look at TrikePatrol review.
PROS:
Full HD quality downloads
Contents are exclusive
The interface is fantastic, and navigation is responsive
Available in browsing mobile
CONS:
Updates are not regular
No bonus websites are available
No available zip files for download
---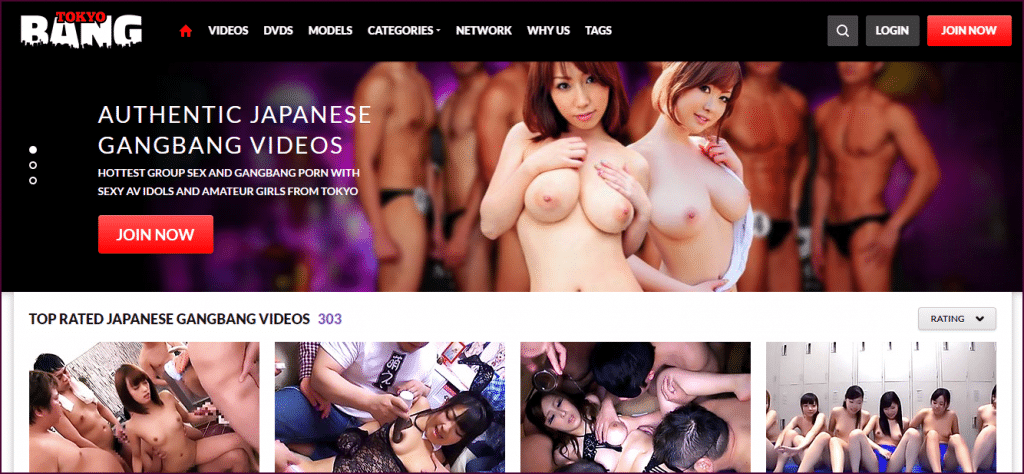 If you're interested in beautiful Asian whores who enjoy fucking and banging, visit TokyoBang and watch sexy fucking cunt movies. You'll certainly find hundreds of stunning beauties and wildflowers expecting to connect, embrace, and have sex with you foolish on this page. There's no argument that TokyoBang is indeed an extraordinary Japanese woman-craving-hard-stiff-dick realm.
PROS:
Amazing content and videos
Several bonus websites
There are uncensored videos available
CONS:
No available subtitles
Content not exclusive
---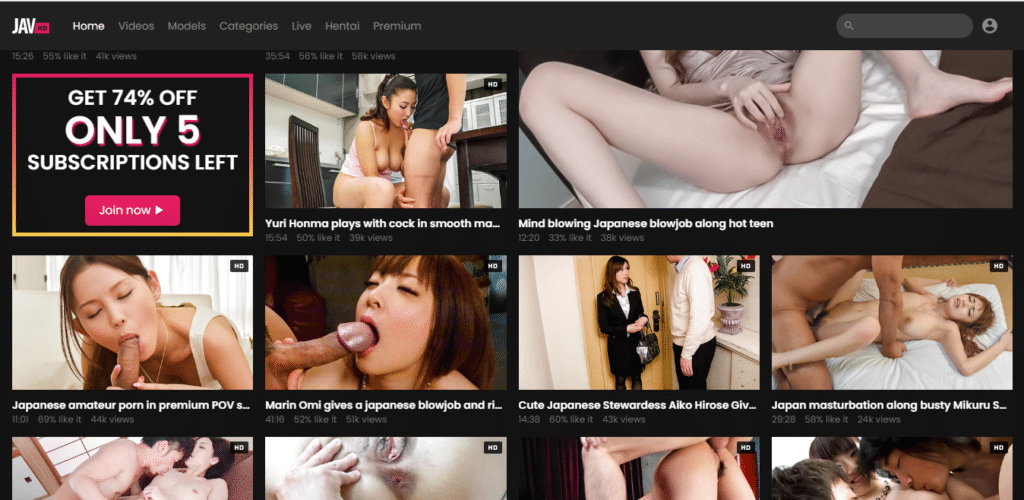 We all know that private parts are usually censored when it comes to Japanese porn. Despite having great scenes, themes, and models, censored scenes are typically the downside of Japanese porn. Thank goodness for JAVHD; you will experience legit Japanese porn here, completely without censored scenes.
Although the excitement does not stop there yet, membership benefits allow you to enjoy unlimited access to a different website and watch high-quality porn for your pleasure. Indeed, in JAVHD, you can admire authentic Japanese models without leaving the comfort of your home. These horny cuties are hungry for blowjobs, striptease, and hardcore sex on cam. Further, you may enjoy various themes like anal sex, threesome, group sex, orgy, and masturbation, all recorded uncensored just for you.
PROS:
Provides uncensored Japanese porn and images
Design and usability are simple to understand and use
Cheap trial membership cost
The model index has detailed information
An extensive collection of Japanese porn with authentic Japanese actors
Download and stream in full HD quality
Provides regular updates
Models are popular and gorgeous
Design is simple and smooth browsing
You can access multiple bonus websites
Has plenty of tags, searching, and filter options
Affordable membership fee
CONS:
You cannot comment on videos
Some features and videos are accessible for paid members only
---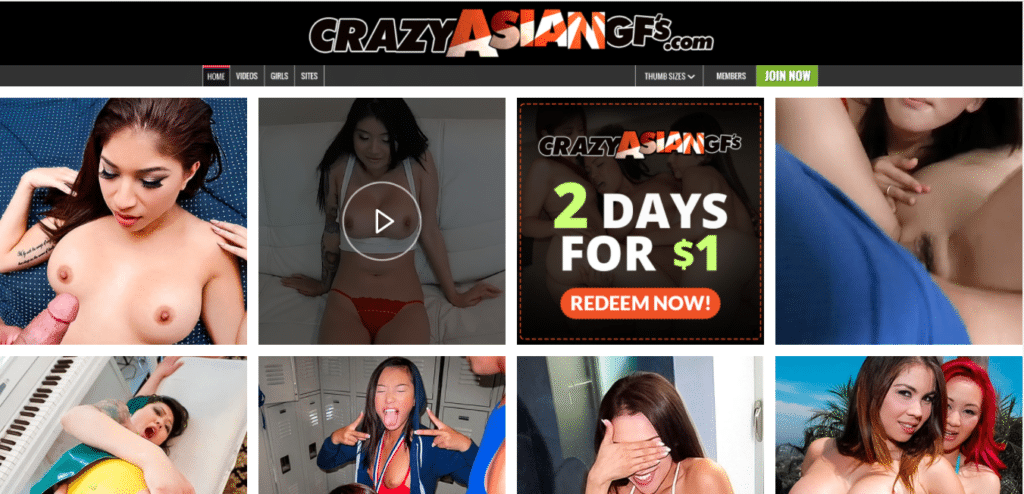 Are you looking for an incredible Asian porn action? Then undoubtedly, you will enjoy the CrazyAsianGFs website. It has plenty of amateur porn videos and photo galleries. Also, it has many categories to choose from, and surely you will enjoy some Asian chick doing naughty and dirty fun.
PROS:
Design and layout is simple and easy to use
High ratings among users
It has plenty of bonus contents
CONS:
It has no bonus website featured
---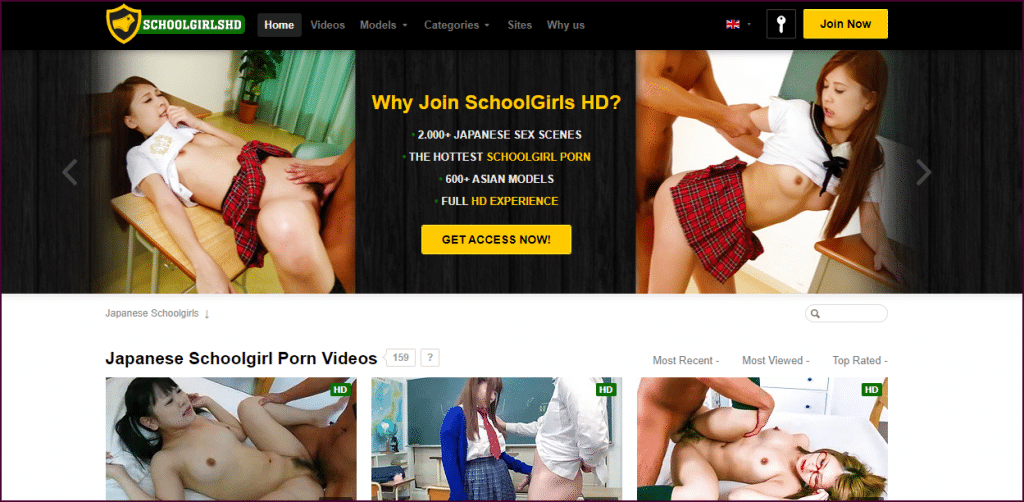 This site will let you enjoy young faces enjoying deep-throat sex. I am delighted with the beauty this site offers. They are flawless, petite, and do not feel shy while undressing. Honestly, this website provides hardcore content. The collection of high-definition porn videos made this platform even famous. The site has an impressive array of HD quality porn videos; you can download videos; the site is accessible in mobile version; all the content here at SchoolGirlsHD is uncensored. You will be satisfied with scenes like fingering and girls screaming in excitement. Aside from the videos, patrons can also stimulate themselves with many sexy pictures available.
PROS:
Accessible in mobile version
Contents are uncensored
High-Quality Videos
Simple website design
Easy to navigate and user friendly
Videos have a corresponding caption
CONS:
---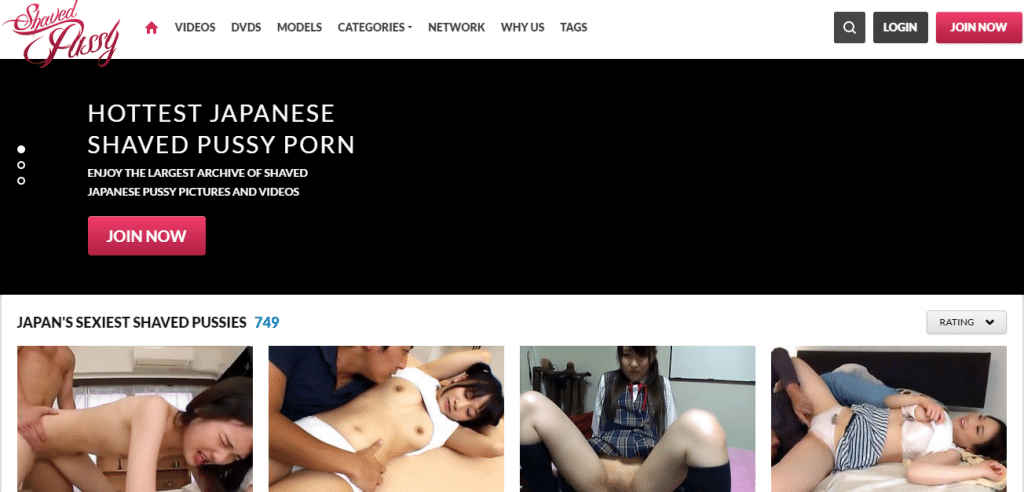 Don't like hairy pussies? Well, JPShavers is your best buddy! JPShavers is a bad-ass website featured here at BukkakeNow. It has loads of videos featuring completely shaved pussies and getting fucked. There are videos where you can see guys shaving their cunts until they are smooth and finally giving them a quick pussy-eating action. JPShavers' pornstars are sweet, innocent creatures who love getting finger-fuck, lick, and hardcore bang!
PROS:
Videos are HD quality
New and unique Asian-focused content
CONS:
Videos are mostly censored
Some annoying ads
No available English subs
---
Conclusion
RealAsianExposed is a superb alternative for anyone looking for a fresh and authentic taste of Asian goods. After browsing the entire page, I'm pretty sure everything here should satisfy your Asian cravings. Frankly speaking, RealAsianExposed might need some improvement on its video content and uploading frequency. However, the variety of professional and homemade-themed porn websites you can access once you subscribe to RealAsianExposed makes up for that.
Certainly, something is alluring about Asian women, so if you're looking for that, RealAsianExposed is a beautiful place to start your journey. Even while there's a bunch of this stuff you can find on numerous amateur JAV sites or user-generated websites, I believe there is plenty around here that'll keep your cock distracted.
All 67 Other Sites in This Category Worth Checking Out:
AV Jiali Review & 12 Must Visit Premium Asian Porn Sites Like AVJiali.com Show Me 12 Alternatives for AVJiali.com I am excited for AV Jiali as the vibe for Chinese porn is excruciatingly hot around it. Damn, you would want to experience these salivating pieces from a premium arena that houses horny Asian sluts and delightful […]