Updated on: December 10th, 2023
Creampie Thais
& 12 Best Asian and Japanese Porn Sites Like creampiethais.com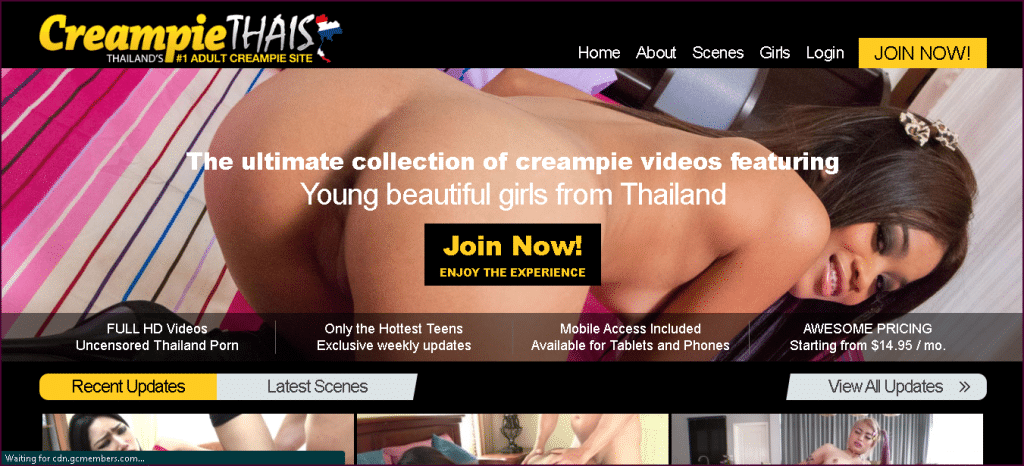 Ahh, Thai… Cute and sultry Thai girls. Suppose you want to see exceptionally adorable and gorgeous ladies from Thailand being banged and the gooey deliciousness falling out of their sweet pussies. In that case, CreampieThais can provide you with a shitload of jerk-off-worthy stuff. In a backpack traveling around Thailand, this dude is ready to take us on tour with a twist!
Official URL: https://creampiethais.com
His adventures are not filled with out-of-this-world sceneries and tourist spots but jam-packed with sex, banging, and hookups. Thanks to this dude, we can all experience the authentic taste of Thai girls without actually flying to Thailand!
The Beauty of CreampieThais
CreampieThais is an Asian porn site with unique twists and videos you rarely see on an adult entertainment platform. The site is about a "dude" who packed every bit of his belongings and traveled to ever-gorgeous Thailand.
His primary goal is to discover and seduce as many attractive Thai girls as he can and take them out for a hot, unscripted sex-perience.
The site has a massive video library with this dude's sex-filled voyage, and I can personally attest to how exciting, exciting, and incredibly HOT it is! Certainly, CreampieThais lives up to its name and reputation because it never failed to produce fantastic hardcore pornos.
Plus, its models are definitely not your typical Asian cutie. Despite being amateur, Thai beauties stand out, and surprisingly they aren't afraid to get their sweet pussies and faces filled with horny western-dude cum.
Thai Cities are Sin Cities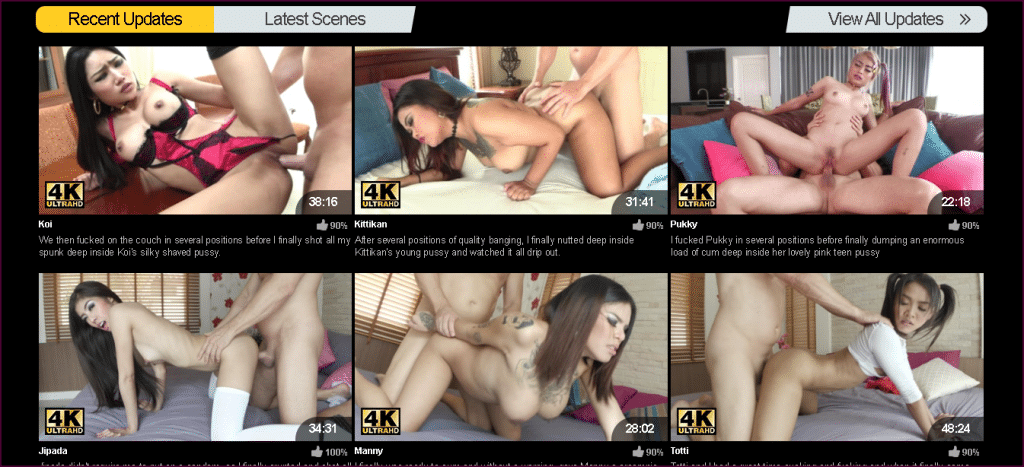 Thailand is undoubtedly an exclusively populated place with sinfully lovely and supermodel-looking Thai women. Looking at these gals having nasty fun with this white dude, I could feel a bit of jealousy. Who wouldn't, though? He's living the dream! Certainly, CreampieThais girls are Asia's hottest — each of them look fantastic, youthful, blazing attractive, and appears naïve and modest. Of course, they transform as soon as they see monstrous dicks.
Each CreampieThais episode always features a Thai beauty. Despite not being proficient in English, they are definitely fluent in the language of passion and sex. Looking at these videos, they seem to be recorded in motels or hotel rooms, where this dude can quickly check in after picking up anyone on the street. Also, you can quickly distinguish its homemade/amateur vibe because this dude records the entire affair in POV.
CreampieThais' POV-filled Scenes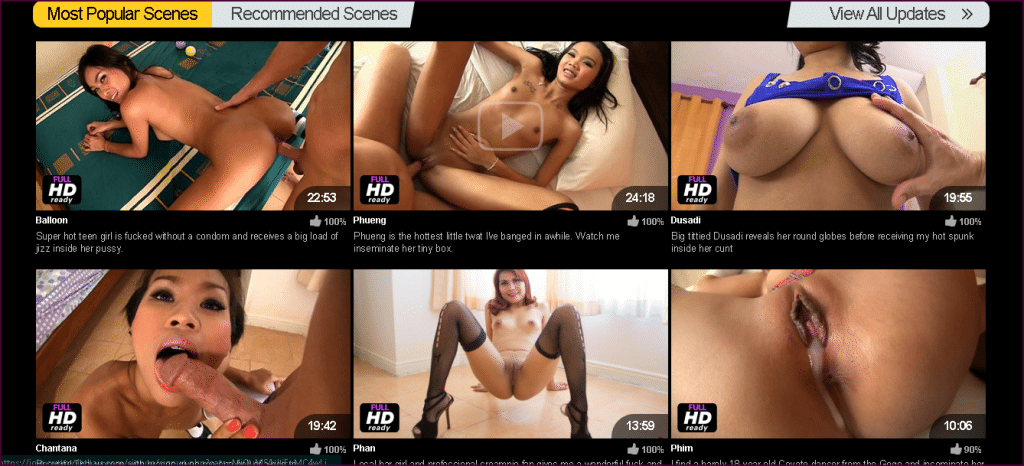 POV! Yes, that's right! Among other things, POV-recorded videos are what makes CreampieThais even more amazing. Perhaps, this is the most excellent thing about this site. Every scene here is mainly shot from the dude's point of view, and you can freely experience the wild sex through his eyes.
Most of the time, the gorgeous Thai ladies tease a little and gently remove their garments before handing out some nasty knob gobbling. Later, the dude throws these Asian fuck dolls on the bed and fucks them in any positions you couldn't imagine. Just imagine experiencing all these like a real-like encounter —only CreampieThais can do this.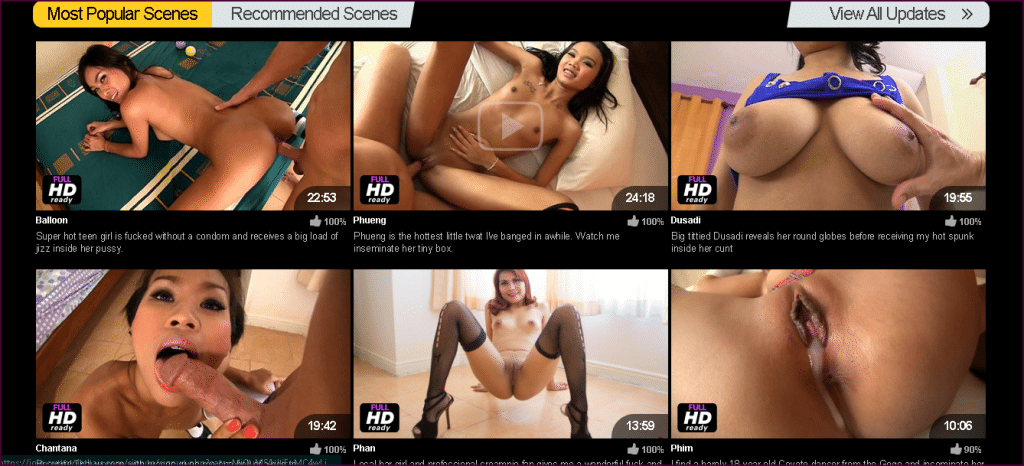 So, if you wish to see lovely and gorgeous Thai ladies get fucked, and enjoy watching their gooey deliciousness flow out of their sweet pussies, then don't go anywhere else. Simply hop on the CreampieThais page and enjoy plenty of jerk-off-worthy POV sex!
All of the CreampieThais' porn images and videos are entirely unique and cannot be seen anywhere else! Probably because CreampieThais is not an "Americanized" type of Thai whores, but it features genuine (yes, legit and authentic) Thai amateurs and aspiring pros. Plus, you won't find any pills, condoms, or such nonsense in these videos — just pure, amateur, and hardcore pornos at their finest.
User Interface and Features of CreampieThais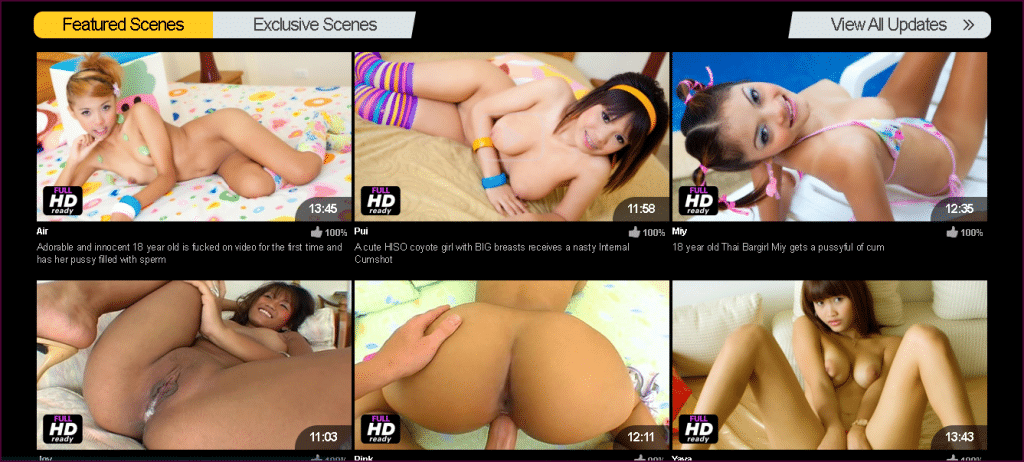 CreampieThais has a very straightforward interface and features. The main thing you find on the home page are thumbnails of creamed pussies and tities, along with a huge banner and the site's motto. These features are followed by the main menu links such as Girls, Home, Scenes, and Login.
The site is pretty simple to navigate, and I had no difficulty browsing and scrolling during my stay. You are redirected to the home page once you confirm your age. Also, the CreampieThais homepage has everything you need and scenes you want. CreampieThais displayed all your Thai needs right off the bat, so even newbies would easily find their way around the site.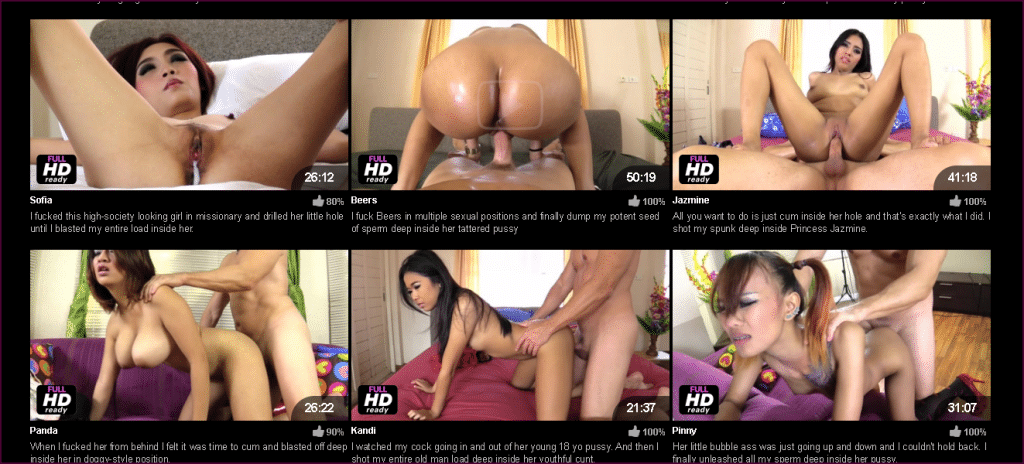 Additionally, the site displays the most recent updates and recent archived content. Each update includes a few snapshots from the video itself, so you can enjoy a sneak peek before streaming. Unfortunately, there is a shitload of adverts inside the member's area, which some people may find unpleasant. If you wish to skip the hassle, better install an AdBlocker system.
Finally, the bottom page of the site features the "All Network Pass," where members can enjoy all-access passes to ten exclusive porn sites. You can have all these sites for a single subscription. So, better enjoy Asian Suck Dolls, Asian Sybian, Creamed Cuties, Creampie Cuties, Creampie Thais, Hennessie, Our Amateur Sluts, Sexy Teen Amanda, Trixie Swallows, and GoGo Bar Auditions sites.
CreampieThais' Thai Girls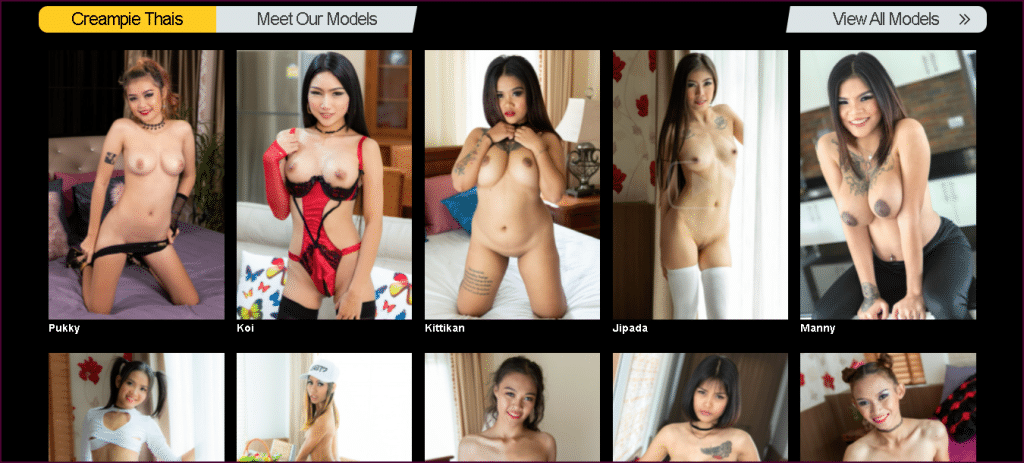 If you prefer authentic Thai Asian chicks, CreampieThais has a slew of stripping nudes and sucking cock amateur girls. These girls like to fuck, and suck our favorite dude's cock all night long. Even if you're not a devoted Asian porn lover, creampie porn enthusiasts will be totally mind-blown.
Another thing I noticed is that some of these girls don't appear to be "Asian." If you see them at the shopping centre or restaurants, you might need to take a second look just to make sure if they have the unique Thai features. In fact, I found one that looks exactly like Madison Ivy! But of course, their cool names such as Laddawan, Nooann, Totti, and Pukky really put in a lot of thrill to every video. Personally, I enjoyed watching some top Thai girls here like Koi, Kittikan, Pukky, Jipada, Manny, and Totti. They definitely gave all their best efforts fucking and showed us the goodness of creampie vids.
But I can't wrap up the Girl section without checking out Far, Chutima, Kookkik, Naphasorn, Nooann, Nalin, Hana, Laddawan, Kyu, Baifern, Pimya, and Tanzy. These Thai girls are amateur, but they perform scene after scene in a professional-like. Fortunately, I still got plenty of time, so I checked out some more girls. Good thing I saved the best for last. If you want the finest of the finest, click the names of Jazzy, Nichakorn, Pair, Amarasii, Numtan, Kitjawan, Achiraya, Sasi, Kandi, Aing, Napassrin, and Sofia.
Quality Content and Resolution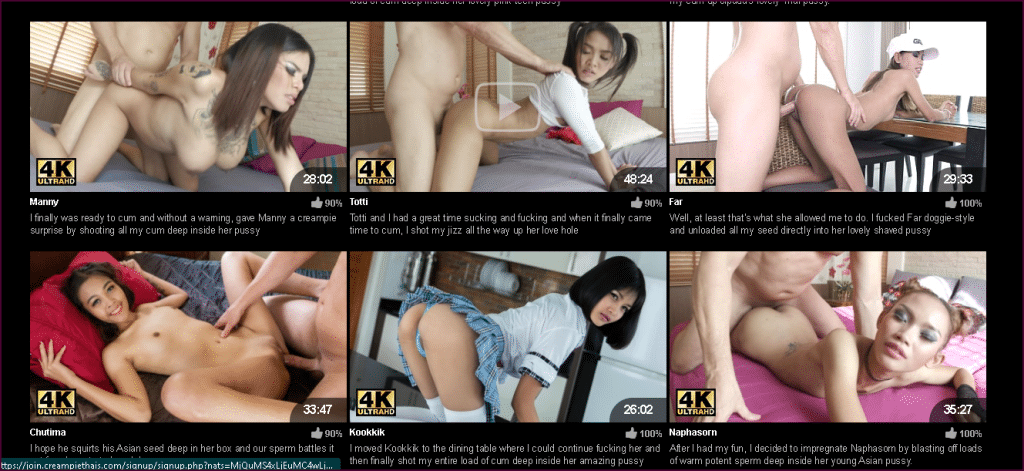 As I previously said, the entire CreampieThais website has expertly recreated and replicates the filthy vibe of the cities of Thailand. Every mood is incredibly realistic and nicely portrayed throughout. Certainly, the clips are the most impressive aspect of this site, with the photo albums typically being the least.
Each video is streamable online using a Flash Player. Unfortunately, the streaming videos have only one quality option accessible, but thankfully, the streaming quality was seamless, with no signs of annoying buffering. A single video's typical length is roughly 15 to 20 minutes, which is pretty long compared to other standard porn sites. However, what really irritated me the most about CreampieThais are watermarks. Yes, my friend, there are watermarks on every vid. Personally, if there's a persistent watermark at the bottom side of the video is totally fine, but if there's another watermark appearing throughout the scene, that's totally a turn-off.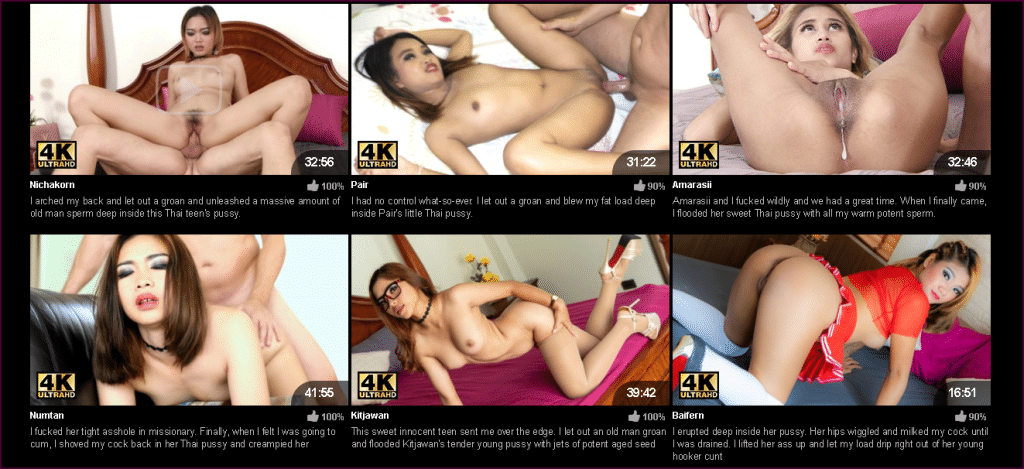 Anyway, CreampieThais allows you to download videos in various formats; some are compatible with laptops, computers, and even mobile devices. The new uploads typically have the highest quality resolution, while the older ones are just 720p. Sadly, CreampieThais doesn't offer unlimited downloading because it has regular downloading limits. Currently, you can only save a maximum of 4GB every day (roughly 10 to 40+ movies in full-length duration). But of course, that depends on the file size you downloaded —the larger MB it has, the lesser downloads you can enjoy.
Finally, each video has a series of photos grabbed from the videos and located in a separate picture gallery. Once you click the video, you can immediately browse porn pics using the thumbnail gallery feature. The amount of images in each set is roughly 100+, and these are all downloadable in a ZIP format. To this point, I have no complaints about the porn pics of CreampieThais because the highest resolution I've seen so far is in 1920p.
Membership and Prices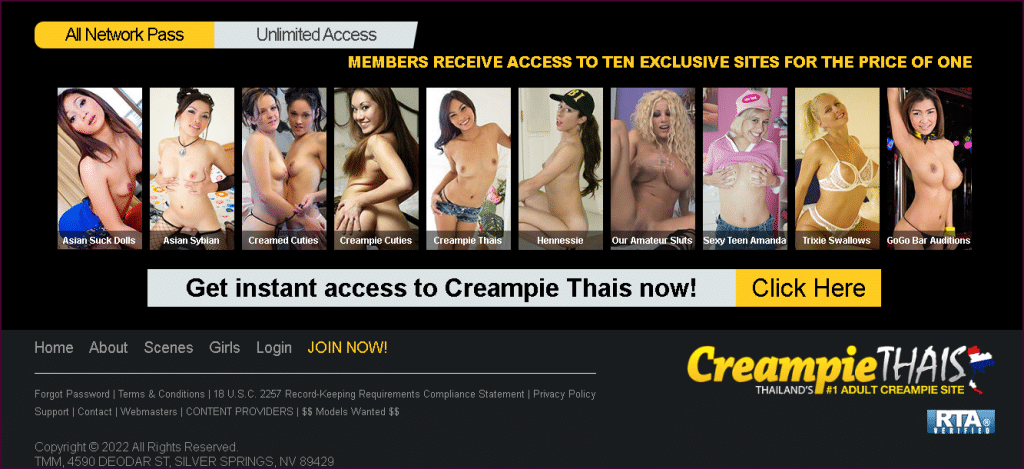 On top of CreampieThais content, your subscription to this site also includes unrestricted access to the following fantastic exclusive networks like AsianSuckDolls, AsianSybian, CreamedCuties, CreampieCuties, CreampieThais, Hennessie, OurAmateurSluts, SexyTeenAmanda, TrixieSwallows, and GoGoBarAuditions. Here's an overview of the subscription packages offered by CreampieThais:
1 Month Trial Membership – $29.95 per Month (Streaming Only)
1 Month Premium Membership – $39.95 per Month
3 Month Premium Membership – $24.95 per Month (One-Time Payment of $74.85)
12 Month Premium Membership – $14.95 per Month (One-Time Payment of $179.40)
Pros and Cons of CreampieThais
PROS:
Authentic Thai girls
Easy to use website
Amazing features
Variety of content
Authentic and real-like POV scenes
Bonus sites
CONS:
---
12 Best Asian and Japanese Porn Sites Similar to CreamPieThais.com: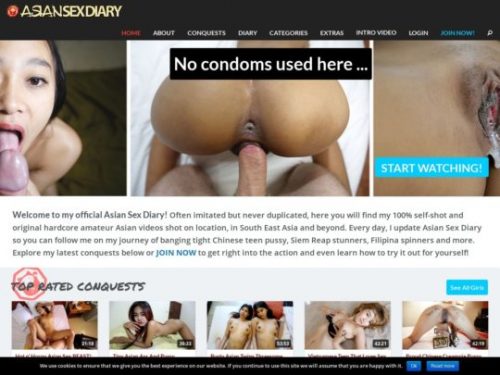 AsianSexDiary's material is 100% unique, amateur, and Asian. Everyone on set is an Asian woman; all the shooting is done by John —a white guy who visits Asia to find nude models and slutty hookers. Indeed, the combination of travel diary, journal, and conquests on this website drew me in.
While he enjoys travel, he also likes to seduce pretty Asian women in every place he visits. He probably meets some online and clubs, then takes them back to his hotel and records them as they serve his cock to their pussies. Later, he then posts his recordings to his users' section on a routine basis. I was impressed with the value, too; it was great to get exclusive content at this price.
With his previous online site, FilipinaSexDiary, John Tron took a new path when he introduced his first site about a year ago. Users were able to see new sex from the Philippines mostly every day for about one year. There is nothing left to prove that John had accomplished his goal of building a comprehensive collection of exotic videos and has produced some more elaborate projects in these locations. Since he travels worldwide, he now has a website reflecting his many adventures in the Southeast and Asian countries.
Here's the full review of AsianSexDiary.
PROS:
Updates content regularly
Community is active and huge
It has a rewards program for the loyal members
Content is high-quality and exclusive
Supports mobile browsing
Pure amateur content
Thousands of videos and image galleries are available
CONS:
No option to download videos and images
---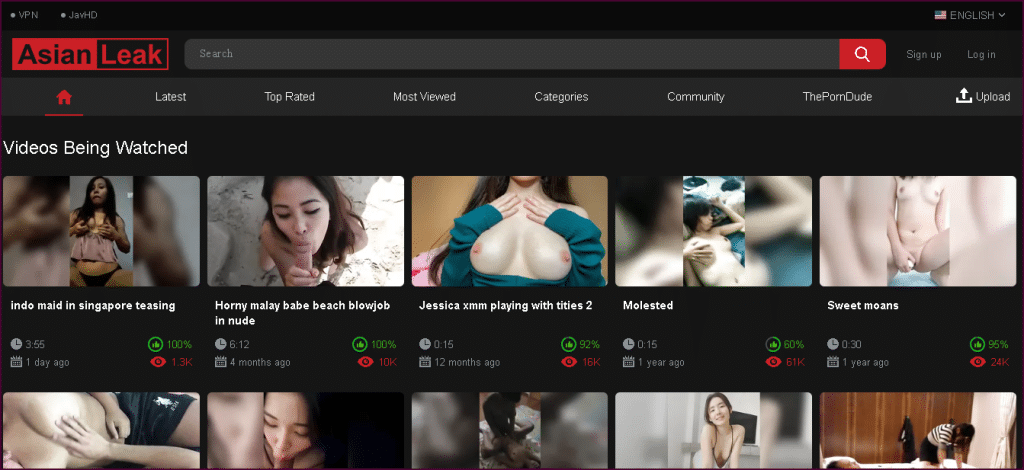 AsianLeak is an excellent site for all types of Asian pornos, entertainment, and pleasure. It has a fantastic collection of solo videos, group sex, hardcore pussy fucking, blowjob, cuckolding, cumshots, etc. The AsianLeak girls may look cute and innocent, but they are not afraid of anything —even monstrous cocks.
PROS:
Amateur and homemade
Girls are gorgeous and authentic Asians
Features different Asian countries
Upload personal videos for free
Plenty of categories and tags
CONS:
---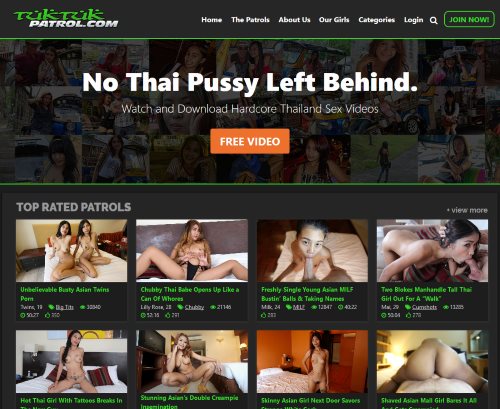 Thailand is well-known for its exclusive actions and having genuine gold mine content. TuktukPatrol.com has always been one of my go-to sites for Thai porn. Visit there, and you'll almost certainly end up riding one of the city's popular auto-rickshaws or "tuk-tuks" one minute and a tight-bodied Asian hottie the next. On this website, a man rides around in his pimped-out "tuk-tuks," 'hitting on and picking up seductive hotties. Later, he returns them to his apartment, where he can screw them like a fucking pro.
PROS:
Videos are primarily full HD quality
Contents are exclusive Thai
The design of the website is responsive
Supports mobile browsing
CONS:
No regular updates
Image zip files are not available for download
No trial period offer
---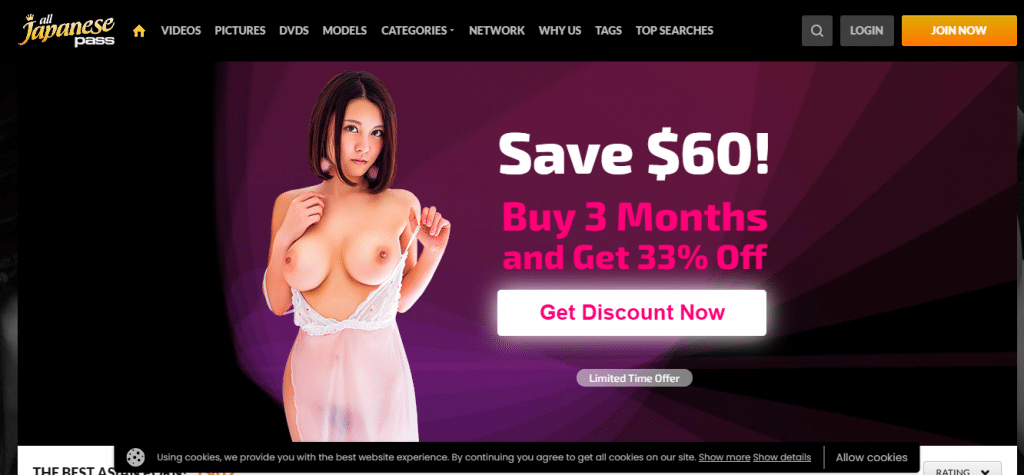 As we all know, no other girls can fulfill your luscious desires but Japanese and Asian pornstars. There's constantly a touch in them that makes you yearn and crave for more. Good thing AllJapanesePass has exclusive content for you all —giving everyone the pleasure they deserve. AllJapanesePass provides Japan's most acceptable homegrown erotica right to your doorstep with the most extensive compilation of authentic Japanese smut globally. As of this moment, the collection of AllJapanesePass has reached over 5K+ videos. All of these videos run like a movie-length.
Click for a full review of AllJapanesePass
PROS:
Japanese porn exclusive
Updates regularly
It has multiple bonus porn sites
CONS:
Information about the model is limited
Descriptions regarding the scenes of the video are not available
---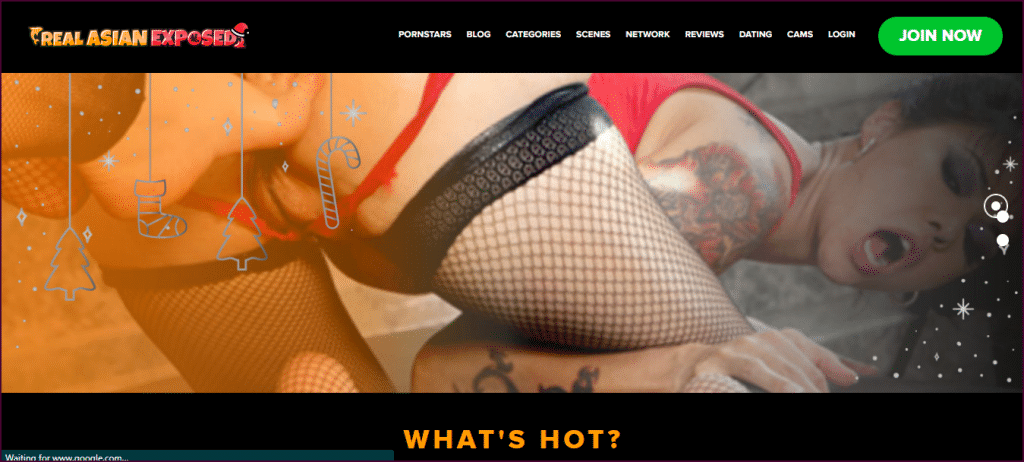 If you like Asian erotica, RealAsianExposed is your heaven and go-to site for Asian taste. As the name suggests, this is a comprehensive site featuring just Asian chicks. Browse its library of exotic pornos, and you'll end up satisfied all day long. These horny Asian cuties are hungry for intense blowjobs, striptease, and hardcore sex on cam. Indeed, there's nothing more fulfilling than seeing cute, horny Asians getting fucked and hammered than the girls of RealAsianExposed.
Check out RealAsianExposed review.
PROS:
New and unique Asian-focused content
There are fetish categories available
Videos are HD quality
CONS:
---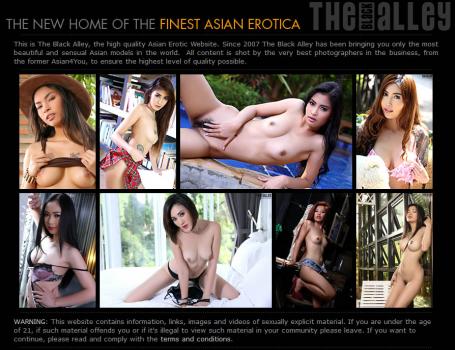 When we first saw the title, we assumed it was an ebony-exclusive platform that features videos and photos of Asian models in sexual situations with solo or even partnered toy play. Still, it turns out it's a higher-priced site with models that go on the sites and pose. The Black Alley has over 5,000 high-resolution image sets and more than 1,098 videos available. Indeed, the TheBlackAlley website is for you if you enjoy watching and seeing exotic Asian beauties posing in sexy dresses, erotic stripping, and masturbating.
PROS:
Plenty of content is exclusive
Updates regularly
Supports mobile browsing
CONS:
Some issues when navigating the site
Streaming videos is not possible
---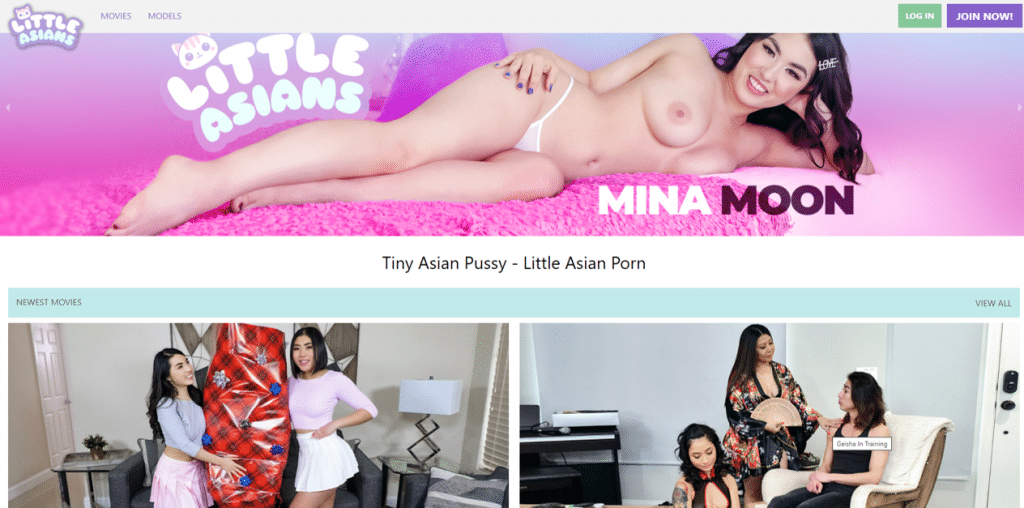 LittleAsians is an Asian porno destination that offers unique babes and addicting scenes. They star legit Asian chicks that are exclusively working just for the site. You won't find these girls on other porn sites, so I'm pretty sure you'll enjoy the exclusivity of LittleAsians. It has a free streaming service but does not offer a download option.
Take a look at LittleAsians review.
PROS:
All uncensored content
It has available previews
Amazing category choices
CONS:
Cannot download
No comment feature
---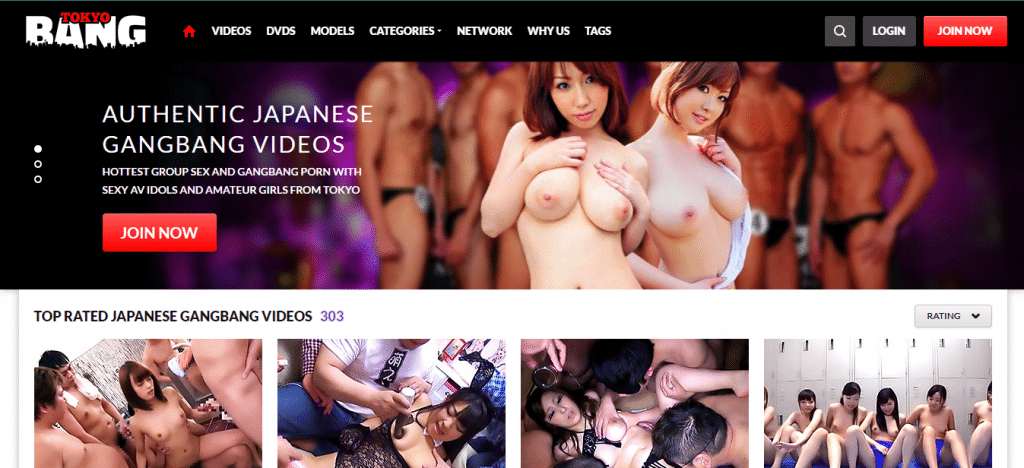 If you're interested in beautiful Asian whores who enjoy fucking and banging, visit TokyoBang and watch sexy fucking cunt movies. You'll certainly find hundreds of stunning beauties and wildflowers expecting to connect, embrace, and have sex with you foolish on this page. There's no argument that TokyoBang is indeed an extraordinary Japanese woman-craving-hard-stiff-dick realm.
PROS:
Amazing content and videos
Several bonus websites
There are uncensored videos available
CONS:
No available subtitles
Content not exclusive
---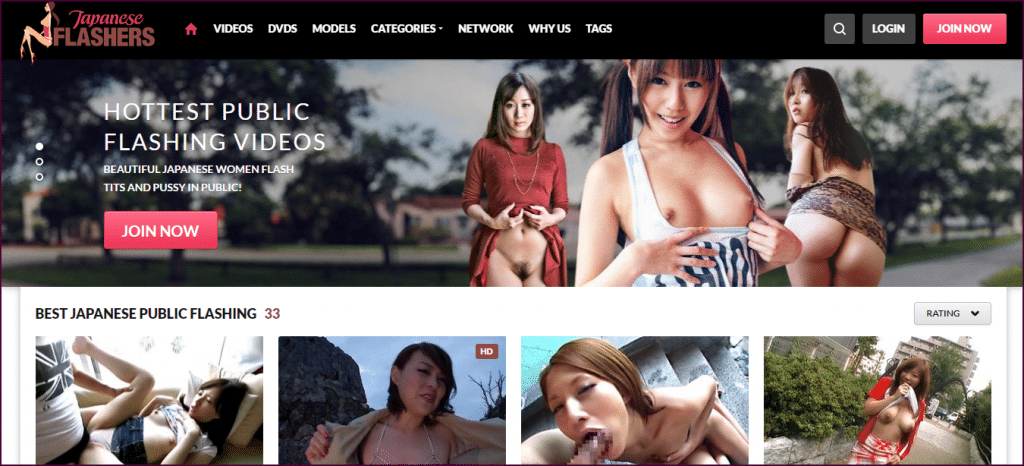 If you want to see JapaneseFlashers models in the nude, this is a great website to visit. While these seemingly harmless girls may look angelic, they have a hidden, naughtier side that they keep hidden from their beloved guardians. These lovely young women are incredibly proud of their plump breasts and succulent wimps and like to flaunt them for all to see. Mom and dad might well be horrified if they knew what their daughters were getting up to.
Full review of JapaneseFlashers here.
PROS:
Several bonus websites
Mobile support
CONS:
No available high-definition videos
Censored scenes
---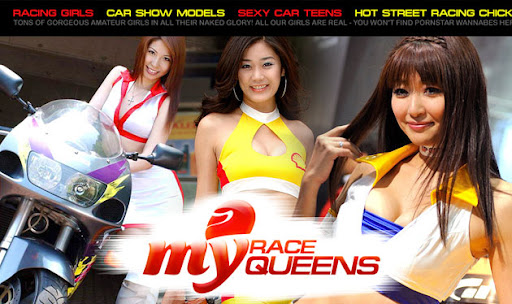 Everybody adores young, attractive women hanging around in their vintage automobiles and motorbikes. But these things are hard to find. Good thing there's MyRaceQueens packed with gorgeous racing queens ready to fulfill our needs. While the Asian guys are attracted to stunning women, the racing vehicle women get out of their way to provide horny fuckers with extremely revealing attire and grab their dirty interest.
PROS:
Unique Asian-focused content
Fantastic videos
HD quality
CONS:
No available English subs
Videos are censored
---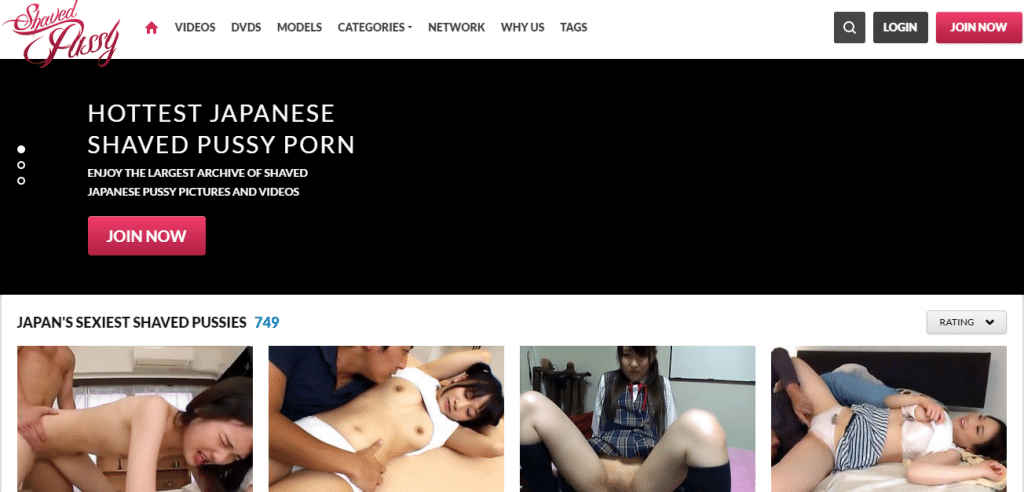 Don't like hairy pussies? Well, JPShavers is your best buddy! JPShavers is a bad-ass website featured here at BukkakeNow. It has loads of videos featuring completely shaved pussies and getting fucked. There are videos where you can see guys shaving their cunts until they are smooth and finally giving them a quick pussy-eating action. JPShavers' pornstars are sweet, innocent creatures who love getting finger-fuck, lick, and hardcore bang!
PROS:
Videos are HD quality
New and unique Asian-focused content
CONS:
Censored movie scenes
Some annoying ads
No available English subs
---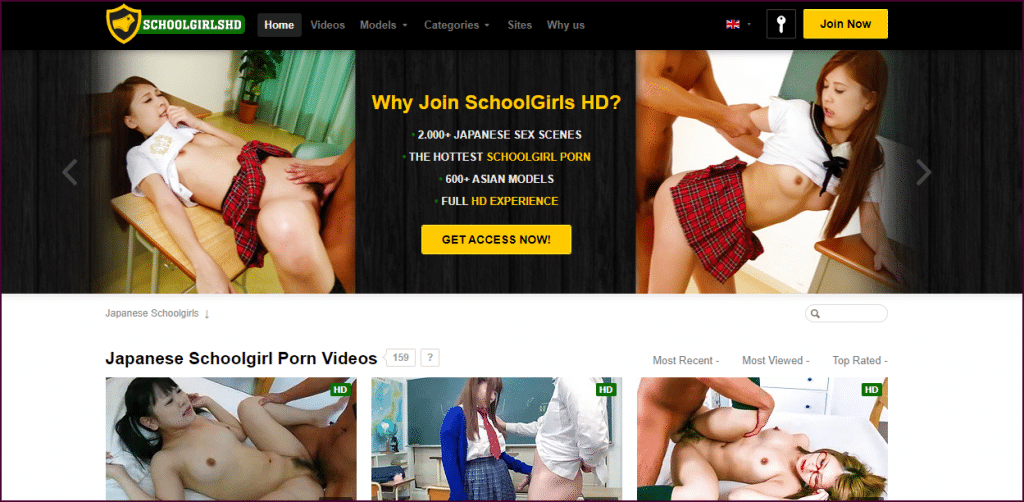 This site will let you enjoy young faces enjoying deep-throat sex. I am delighted with the beauty this site offers. They are flawless, petite, and do not feel shy while undressing. Honestly, this website provides hardcore content. The collection of high-definition porn videos made this platform even more famous. The site has an impressive array of HD quality porn videos; you can download videos; the site is accessible in mobile version; all the content here at SchoolGirlsHD is uncensored. You will be satisfied with scenes like fingering and girls screaming in excitement. Aside from the videos, patrons can also stimulate themselves with the number of sexy pictures available.
PROS:
Accessible in the mobile version
Contents are uncensored
High-Quality Videos
Simple website design
Easy to navigate and user friendly
Videos have a corresponding caption
CONS:
---
Takeaway
Overall, CreampieThais delivers all Asian porn fams with fantastic, exclusive footage of the sexiest Thai girls you'll ever see. All the members of this site will enjoy excellent hardcore porno recorded in amateur POV style. CreampieThais is still a tempting and thrilling site despite having daily downloading restrictions. I'm sure after hearing about the bonus exclusive porn sites; you've been thinking of signing up. I couldn't blame you; accessing authentic Thai porno and other Asian-themed porn networks is really a huge bargain. No other sites have done a better job than CreampieThais.
All 67 Other Sites in This Category Worth Checking Out:
AV Jiali Review & 12 Must Visit Premium Asian Porn Sites Like AVJiali.com Show Me 12 Alternatives for AVJiali.com I am excited for AV Jiali as the vibe for Chinese porn is excruciatingly hot around it. Damn, you would want to experience these salivating pieces from a premium arena that houses horny Asian sluts and delightful […]