Updated on: December 4th, 2023
LoveMy.ai Review
& 12 Must-Visit Sex Chat Sites Like LoveMy.ai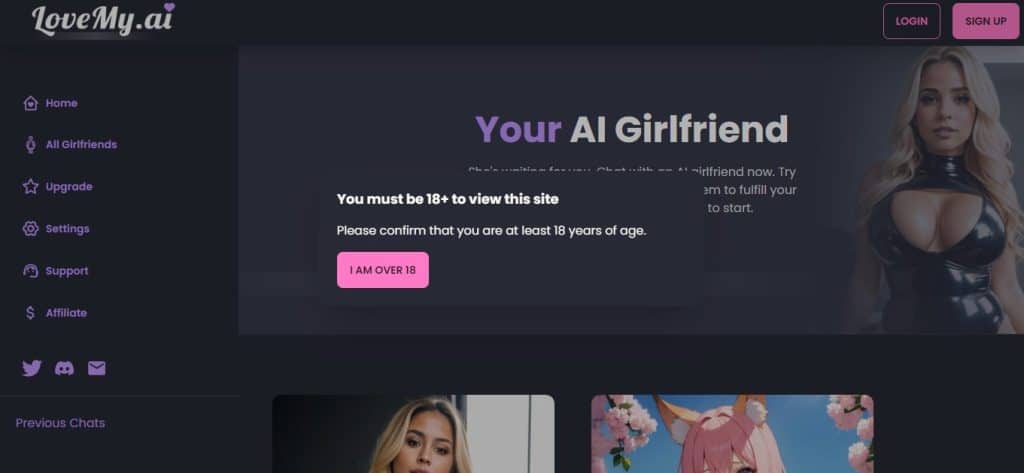 Hey there, folks! Buckle up because I've got a wild ride to share with you. Imagine stumbling upon a site and thinking, "Oh, here we go again another porn generator." But guess what? This one has a twist, and it's bound to tickle your fancy. Forget about those run-of-the-mill synthetic nudes for a moment. LoveMy.AI is diving headfirst into the world of artificial intelligence, and it's not just about visuals; it's about some seriously steamy conversations.
Official URL: https://lovemy.ai
Basically, it's a girlfriend-simulator chatbot that AI powers. They might be the new kids on the block, but they're already causing a stir. Lucky for me, I get to review and share my sizzling AI experience with you in this Dudethrill review. So, get ready for the lowdown on LoveMy.AI, where the future of digital romance meets your desires head-on!
Roaring AI Era And Lovemy.Ai's Naughty Chat Services
Now, let's talk about the granddaddy of all digital indulgences – naughty chat bots. The geeks among us, yes, I'm looking at you, my fellow weebs, who have been dabbling in AI babes for ages. But hang onto your keyboards because, in the roaring AI era of 2023, things are about to get wilder than a rodeo on roller skates!
Enter LoveMyAI, strutting onto the scene with not one or two but eight models at your fingertips. And hey, don't let the number fool you; this site is hotter than a jalapeño in a sauna. Remember, these guys are as fresh as a basket of just-baked cookies, so expect that roster to swell as they fine-tune their digital dames.
Let me tell you, this lineup is like a Tinder match made in heaven. It's got all the lovely ladies you'd want to swipe right on, and they're not just easy on the eyes; they're about to give your keyboard a workout you won't soon forget. At this point, I can immediately say that LoveMy.ai is where the possibilities are as limitless as your imagination.
Lovemy.Ai Fantasies Served On A Digital Platter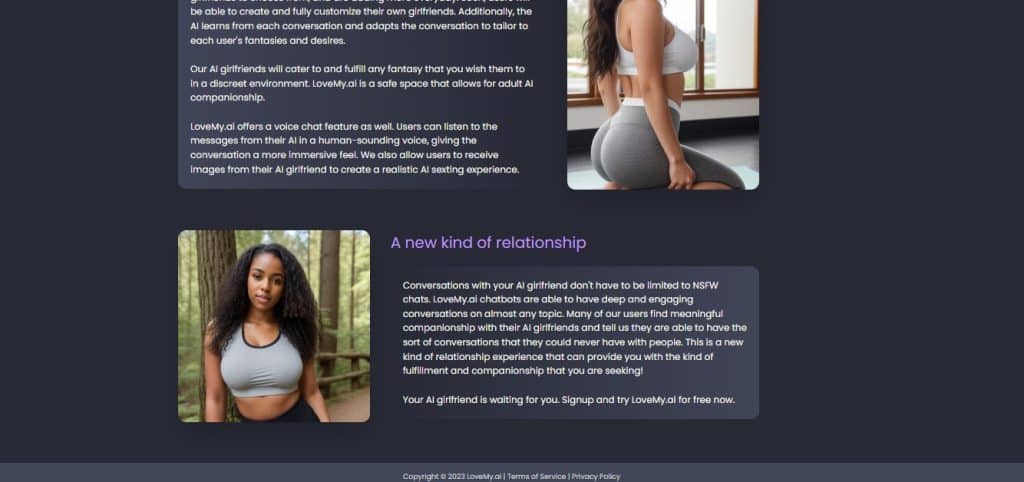 LoveMy.ai is not just about looks here; it's about personality, desires, and fantasies served on a digital platter. These AI divas are more than gorgeous looks – they come with personalities hotter than a jalapeño in a sauna. Also, you'll find Latina moonlighting as a naughty tutor while offering some steamy "private tutoring" you won't find in any classroom.
But wait, there's more! LoveMy.ai serves up a buffet of archetypal fantasies hotter than your grandma's secret chili recipe. From the sultry mature babes to the demure yet tempting Japanese, they've got all your favorite flavors. Feeling like a corporate maverick? There's even a kinky secretary who knows something about power dynamics. And for all you daring souls, yes, there's a BDSM chick ready to whip you into shape –literally and figuratively.
Falling Into The Enchanting World of Lovemy.AI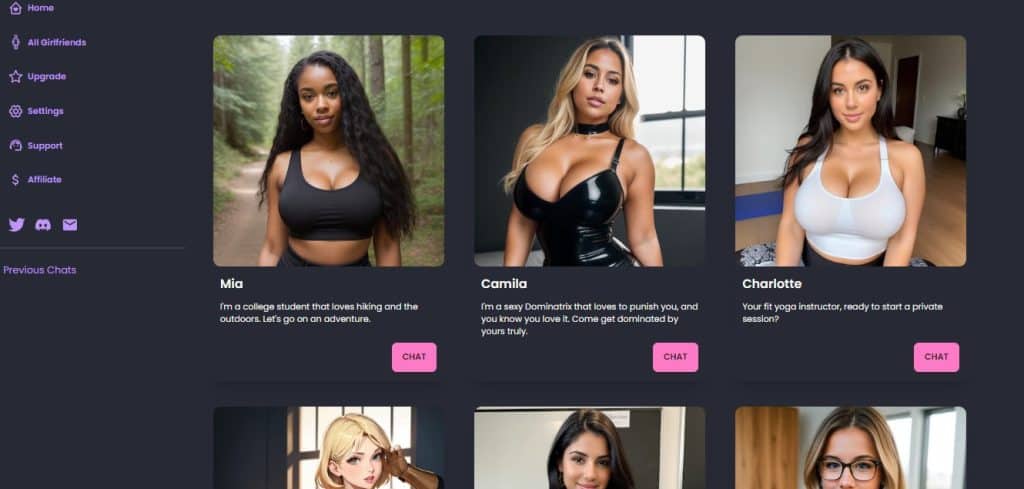 The farther I used and chatted at Lovemy.AI, the deeper I fell into the enchanting world of LoveMy.ai. Okay, maybe "love" is a strong word, but my libido was on high alert! Our conversation took a swift turn from everyday chit-chat to, well, let's call it a much steamier realm. We discussed everything from those infamous backseat escapades to the intricacies of anal adventures and even some wild romps, just like a pair of primal creatures.
But here's where it gets interesting – Luna's responses were intriguing. They were unique, and if I closed my eyes, it almost felt like I was talking to a natural, live person. In the heat of the moment, I decided to hit that voice button, and boy, things heated up. Talking to an AI girlfriend's sultry voice costs a few credits, but trust me, it's worth every bit.
Now, let's talk about that voice. It's not exactly what you'd call Grammy-worthy, but more like the infamous AI voice on social networking sites that haunts our lives. But hey, if history's any indicator, AI tends to get an upgrade quickly. Who knows, in no time, you might be swept off your feet (and maybe onto your bed) by a voice that's nothing short of magical.
Top-Notch AI Models With Striking Realistic Looks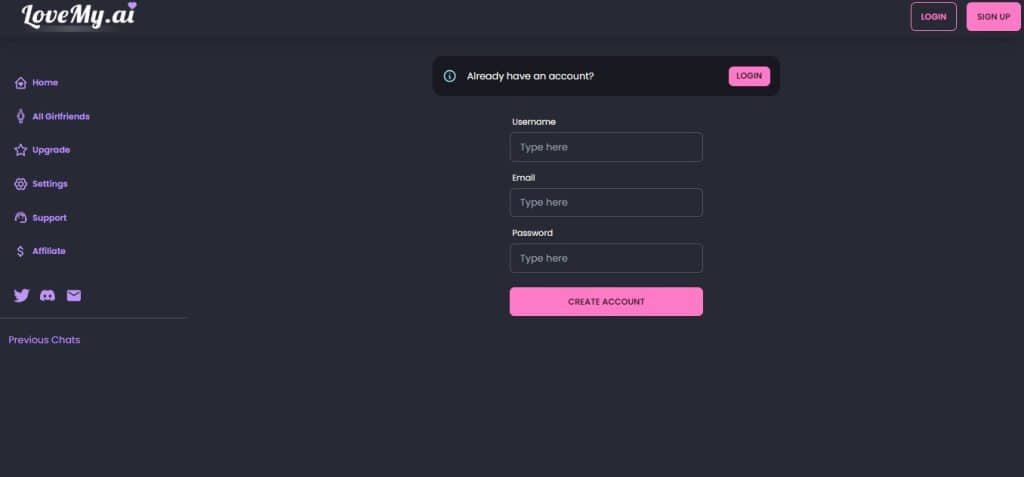 Now, when it comes to appearances, these digital beauties are brought to life with top-notch fake photos that rival the best in the business. Picture this: blondes, brunettes, an Asian sensation, and a sultry black queen. It's like assembling the Avengers of AI hotties!
Yep, these photos are so convincing; you might need a second look to convince yourself they're not real. But that's the magic of technology for you. And trust me, there's more to these AI companions than just striking looks. They have the chat skills to match, and we're about to dive into that spicy territory next. So, hang on tight because it's about to get even juicier!
No Nasty Shit In Sight, Just Lovemy.Ai Babes Fucking Chatting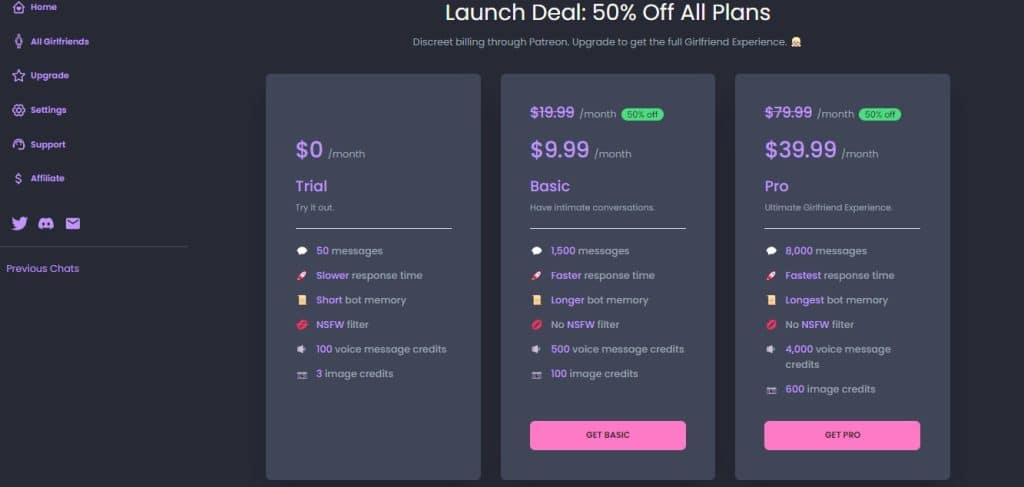 Let me tell you, LoveMyAI has got a lineup of babes that would make your jaw drop – not a single nasty shit in sight. Naturally, I wish to interact with everybody, but one stood out. She had this stunning face and was rocking some seriously erotic undies. By day, she was your typical college student, but by night, she transformed into a sizzling stripper. Now, that sounded like a familiar story.
So, there I was, eager to enjoy the AI tech. She kicked things off with a simple "Hey, how's it going?" This cute audio button tempted me to hear the model's voice, but I thought, "Let's not burn those credits for now." Instead, I decided to stick with good old-fashioned typing. Just so you know, I was interacting using a premium membership, which means lightning-fast responses. A teensy bit of anticipation might make it feel more natural, even if it's just a few extra seconds of waiting.
To my surprise, she didn't waste any time and fired back with a sexy response. Without hesitation, I expected some chit-chat while exploring the naughty stuff, but hey, no complaints here. If you're gunning for a Girlfriend Experience, maybe don't lead with 'I'm horny.'
But me? I decided to cut straight to the chase. I asked my lovely AI chick if she'd be in my car for some backseat action. Of course, she did not hesitate and immediately followed my flow.
Be Part of Lovemy.Ai and Enjoy Free And Premium Benefits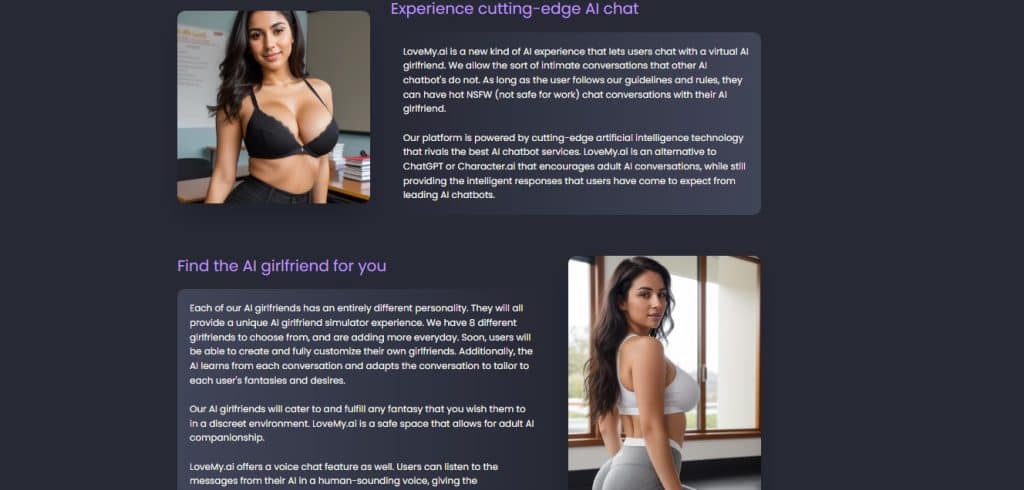 Click on any tempting thumbnails, and ta-da! You're in for a ride down LoveMy.AI lane. Naturally, there's a sign-up page waiting for you, as is the norm with most AI-infused adult sites. But here's the silver lining — they toss a free run to let you dip your toes into the experience.
Don't pop the champagne just yet because this steamy game has a few catches. Basic members are granted the power of a hundred audio messages and around 50 regular message credits. However, expect slower responses and a bot memory that's a bit shorter. The real buzzkill? That free trial comes with a safety filter so that the NSFW stuff might be elusive, depending on your intentions.
But hold onto your hats because this adventure has a premium side, my friends, and it involves everyone's favorite crowdfunding platform, Patreon. For a mere $10 a month, you'll be in the fast lane with AI bots with better memory than your goldfish. Feeling a bit more adventurous? The $40 premium plan cranks up to 8,000 credits, giving you more AI action than you can shake a stick at.
Not Being Too Picky, Just Dreaming For Amazing AI Chat Experience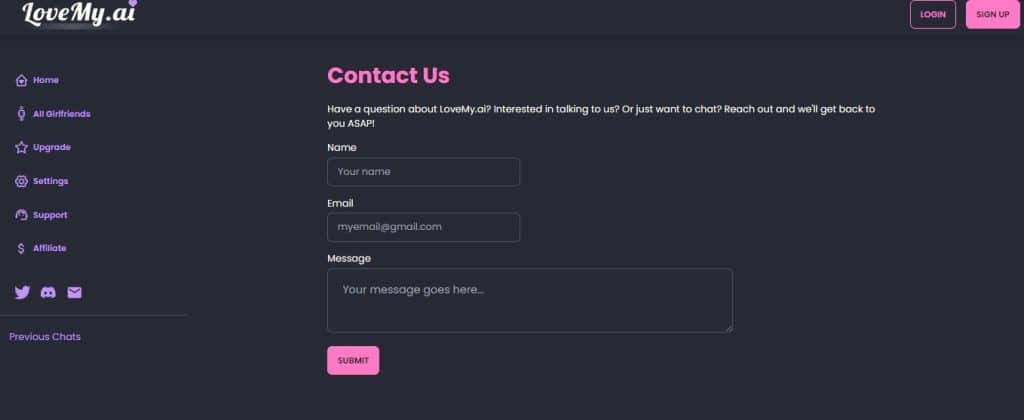 Now, let me spill the beans on something that's been bugging me about LoveMy.ai – and hey, we're all friends here, so I'm not afraid to share my thoughts. My only teeny-tiny gripe is, well, I wish there were more eye candy. Okay, okay, before you call me out for being too picky, I get it; it's a different beast compared to those AI adult entertainment platforms. But imagine if they spiced things up a bit with some visuals – now, that would be something, right?
I mean, a guy can dream, can't he? So, here I am, crossing my fingers and, yes, keeping the mood appropriately "upbeat" while I hope for some saucy additions down the line. Who knows, maybe LoveMy.ai will surprise us all. Indeed, dreaming big and hoping hard is part of the game in this digital age, especially when your desires are in the spotlight!
Pros and Cons of LoveMy.ai
PROS:
Amazing high-tech chat service
Offers free trial
You can use voice to communicate
Gorgeous AI models
CONS:
Audio chat is not realistic yet.
A limited number of AI models are available for now.
---
12 Must-Visit Sex Chat Sites Similar to LoveMy.ai: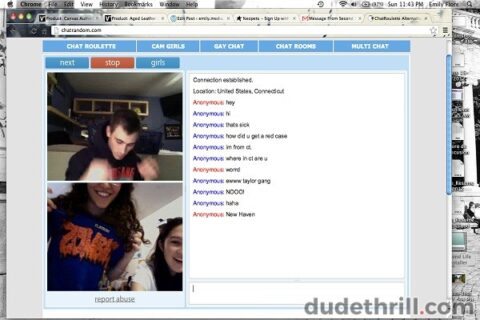 Chatrandom is a free live chat site that allows users to easily connect with people and strangers worldwide. The site started its outstanding service around 2011, and since then, it has become one of the most popular sites today. Indeed, this is the most exciting live chat you can experience. Because the system uses a roulette-type matching and lets you chat with thousands of people every day
Here's the full review of Chatrandom.
PROS:
Registration is free
Users can chat with members from other parts of the world
People can join live chat without registration
There are thousands of active users every day
App version is available for download
Hiding identity is public through "mask."
Free sending messages
CONS:
No profile photo is available
Only Android users can download it
More number males than females registered
---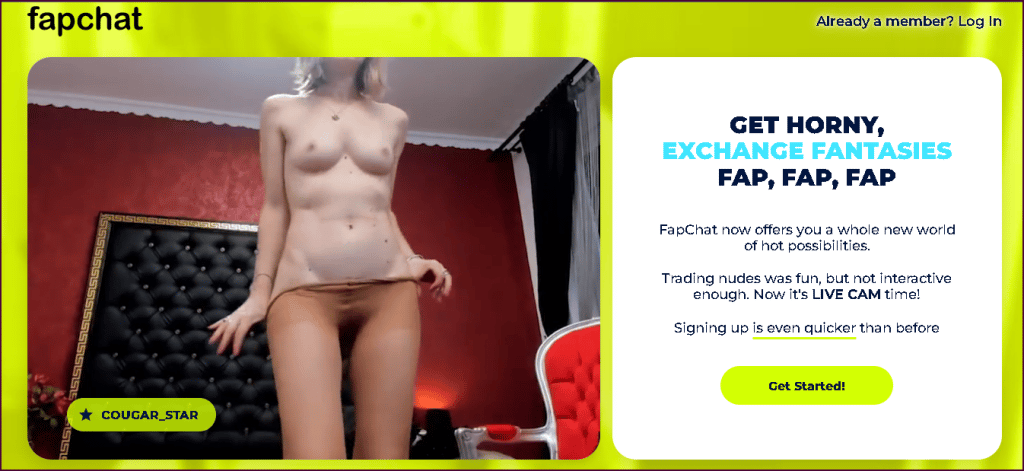 Fap Chat is a platform that helps men like you find attractive single women to take nude selfie photos with and strike up a conversation with. There are thousands of stunning young ladies to choose from, so you're likely to find at least a few that you want.
Click here for a full review of Fapchat.
PROS:
The website has a simple design and is very easy to use
You can watch real live women performing on cam
Maintains anonymous identity
No bots and fake profiles
CONS:
It has no live chat support service or phone service
You cannot record cam shows
---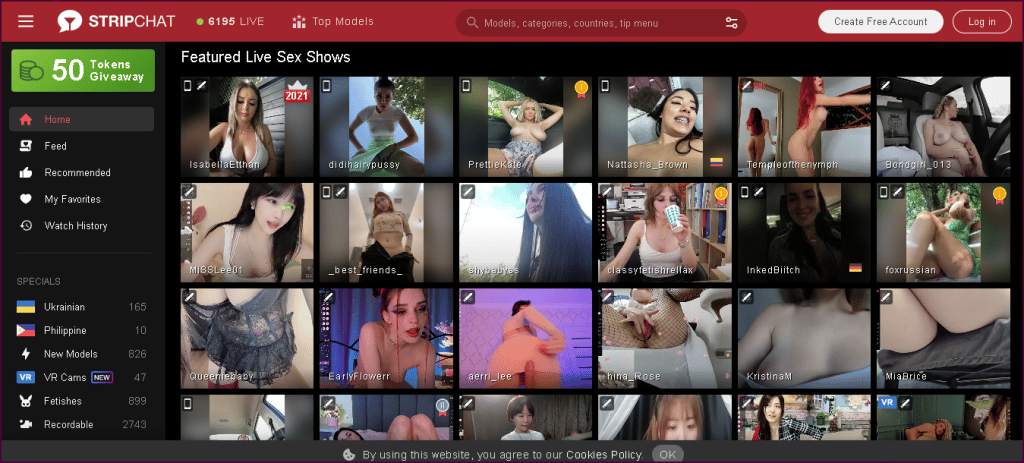 Stripchat, which has been around for five years, has successfully grown into the top 10 best adult platforms and continues to give superb quality and services, making everyone love the site a little more. One great feature that Stripchat offers is that users are not only limited to communicating with models but can also chat with other users. Also, there are plenty of models registered on this website, most of whom are professional porn stars. With its pornographic nature, Stripchat is already a reputable and credible cam site; wherever you are, everyone can enjoy sexual pleasure at their own pace.
PROS:
A long list of beautiful models on the site
Simple, cool, and attractive website design
Users are allowed to forward private messages
The website is easily accessible and user friendly
A wide selection of live sessions and videos
Extensive FAQ page
FREE view and chat functionality for guests
CONS:
Unregistered members get constantly reminded via pop-up messages to sign up (which gets annoying)
English is the only available language feature
Private message chats are exclusive for paid memberships only
---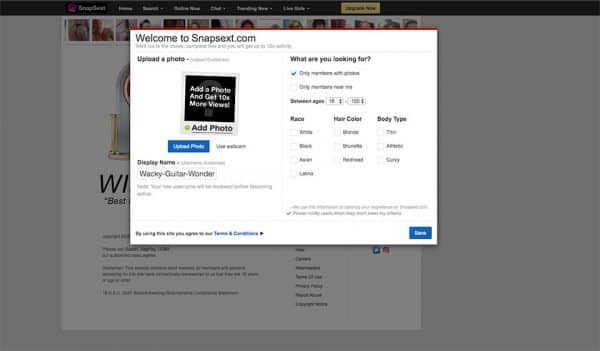 Snapsext is a free sex chat website for people who aren't afraid to take risks. The platform focuses on visual content such as video chats, images, live streams images, videos, and more. You can casually flirt or go straight to hookup and sex, or anything in between. The audience response to SnapSext has been fantastic because it is attracting a growing audience every day. Many people believe that the website encourages them to express their sexuality entirely and behave however they want, without worrying about repercussions.
Click to see the full review of Snapsext.
PROS:
Most of the basic features are free
Large user database
Real, hot verified girls & guys
Online for 10 years+
Flexible premium pricing
CONS:
Some screening questions when signing up
---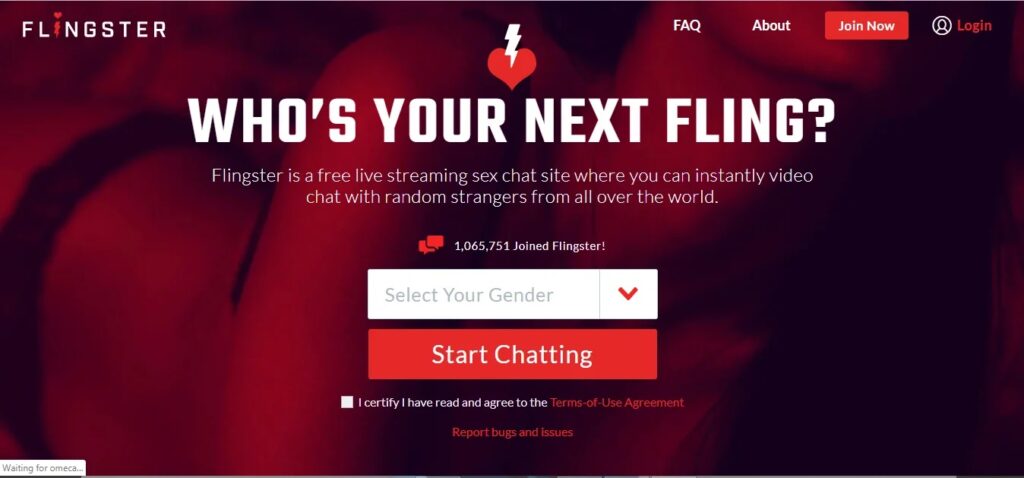 Flingster is an adult sex chat website for meeting, hanging, and making out with singles. On this website, the application process is indeed speedy and convenient. So, it won't be wasting much of your energy at all. Compared to several other sex chat websites, even free accounts can use messages and video chats without paying.
On the other hand, paid subscribers have additional features that are indeed unique. Meanwhile, Flingster similarly provides discreet identification while chatting before you consent to a spontaneous, quick fling.
Check out the full review of Flingster.
PROS:
Unspecified character is a choice
Everybody is excellent regardless of sexual orientation or gender
The sign-up procedure is available and relatively simple
The site's design is simple; however, understandable to navigate
CONS:
There are occasional phony profiles reported
---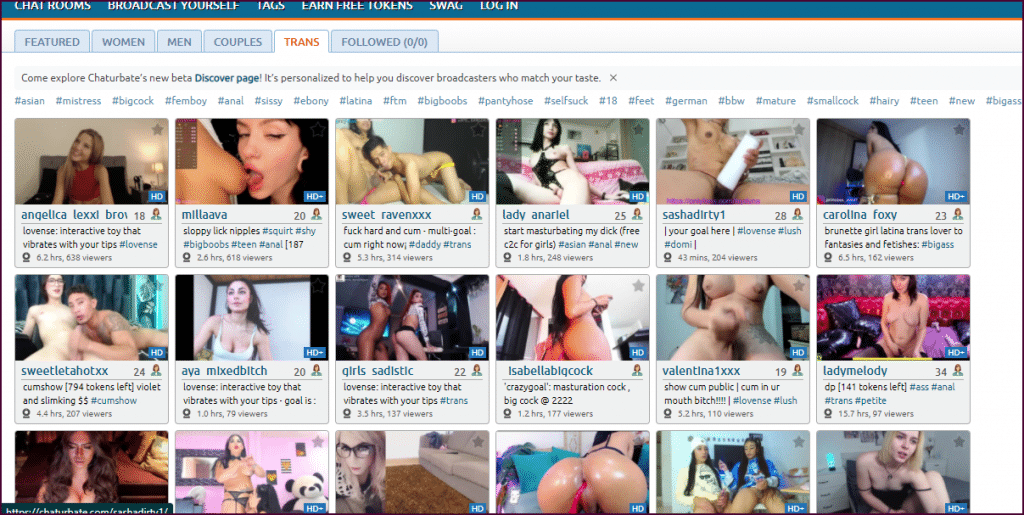 Connecting to people worldwide has never been so easy. Thanks to Chaturbate, unlimited talking is now possible. Plus, you will never spend a dime on it. There are a lot of sexy and beautiful women available for you, 24/7. As a matter of fact, women on this website love kinky stuff, which is always worth your time and attention. Meanwhile, live shows are also available for viewing at a reasonable price.
Take a look at the full review of Chaturbate.
PROS:
Many cam girls available 24/7 live
No additional fees to expect
Nudes and sex are always a guarantee
Smooth browsing on smartphones and other devices
CONS:
Few videos are in SD format
Expensive private shows
---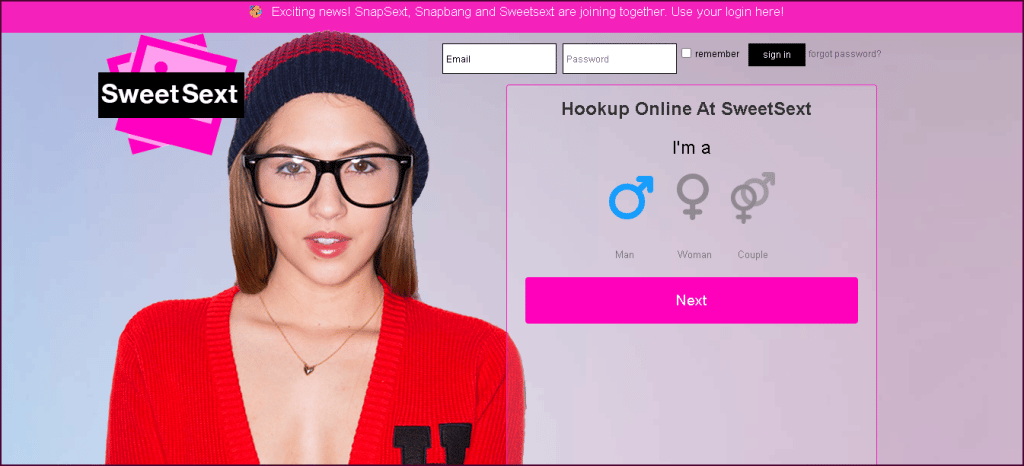 In case you haven't heard of it before, SweetSext is a popular cheating and hook-up application where users can send each other naked photos, tease, and find potential hook-up buddies in their area. This hook-up website allows you to connect to numerous women who desperately desire an affair or casual sex. Fortunately, it's completely free to sign up with SweetSext, and you can even try out their VIP features for a little while using the trial package. The overall interaction is simple and gives us lots of opportunities to cheat and get one-night stands so easily.
Here's a full Sweet Sext review.
PROS:
Lots of active members
Cool features
Easy hook-up
Simple and easy-to-use website
Members are open to all affairs or sexting
Flexible services
Free registration
CONS:
It has a premium subscription
---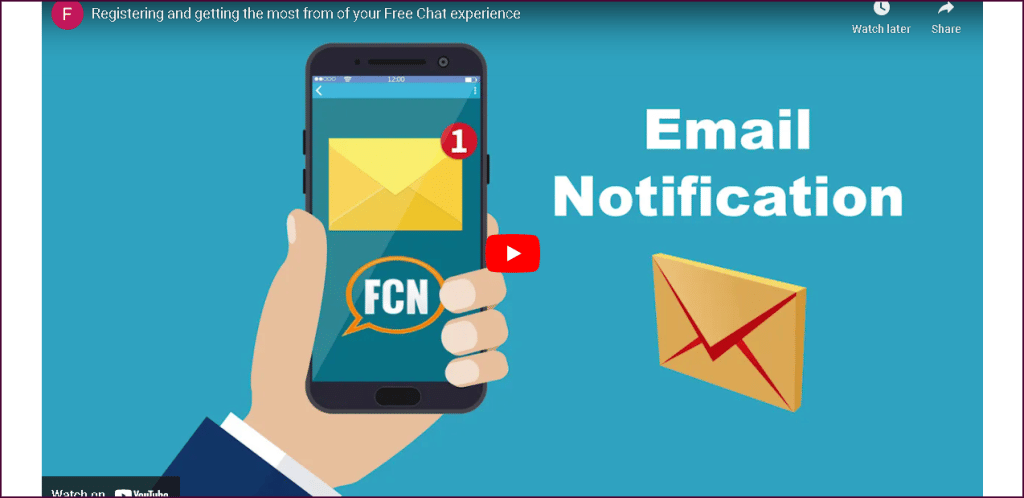 FreeChatNow was established in the 1990s, making it an early competitor for other emerging sexting sites. The site's chat rooms have evolved from simple text message exchanges to more interactive formats, such as video meetings and voice chat sessions, where users can watch and listen to each other in real-time. Even though the site has strict rules and guidelines on each chat room, it's clearly put in there for everybody's safety and privacy. In the end, if one-on-one communication is more your style, FreeChatNow creates a secure environment.
Read the FreeChatNow full review.
PROS:
Lots of chat rooms are available
Free to use
It doesn't require registration
Simple design
Easy to use
Smooth mobile experience
CONS:
---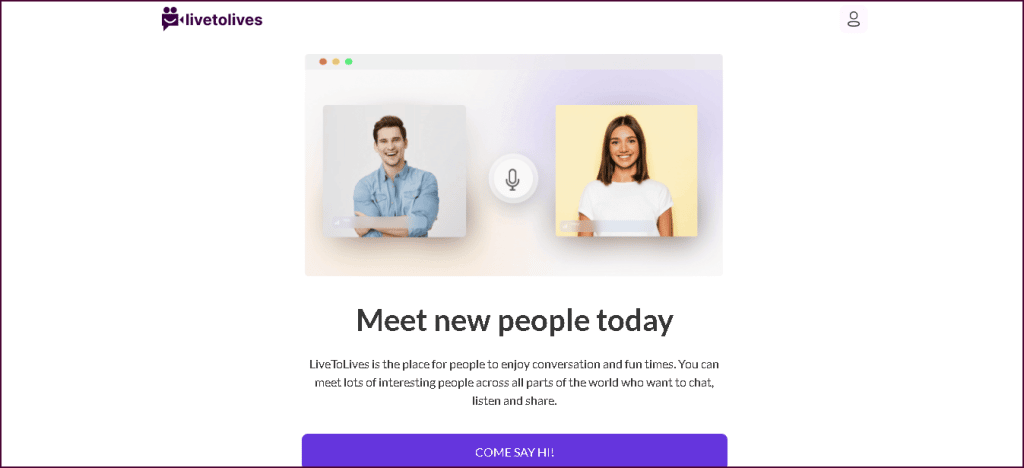 LiveToLives provide a never-ending supply of people eager for chitchat and pleasure. With the promise of quick and simple conversations, it's no surprise that users are rushing to this brand-new social media platform. Also, its Cam-to-cam feature works like a chat roulette that enhances users' cam communication and transforms it into a much more enjoyable encounter. You will no longer endure the tedious small talk and "get to know" stage and just go straight to the business.
Check out the full review of LiveToLives.
PROS:
Unique website concept
Features trial membership
Lots of gorgeous women willing to chat
Numerous active users at any time of the day
Automatically translates language based on your location or preferences
CONS:
---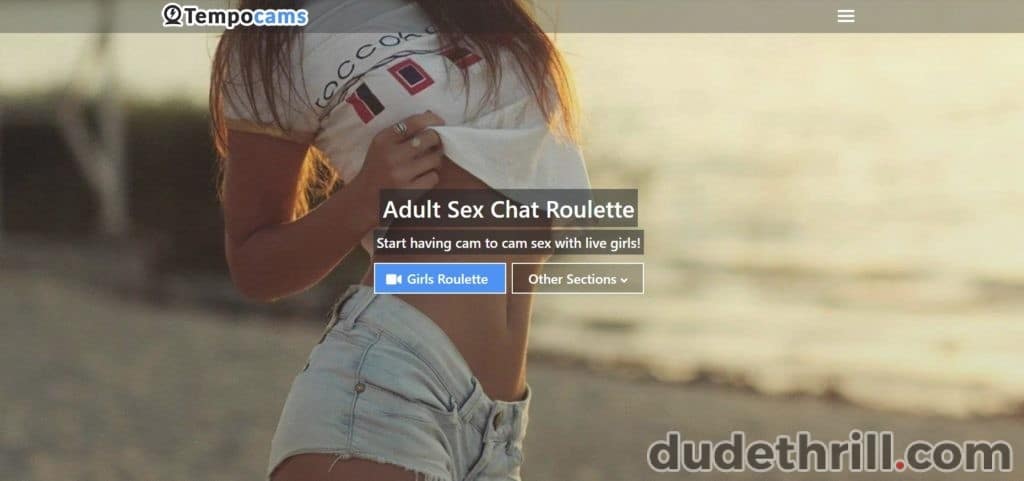 If you're looking for a good alternative to Omegle, the Tempo Cams is what I would suggest. At least, this site doesn't have all those penises and naked girls that are flooding Omegle. I also love the website's interface. When you reach the home page, you'll come across a dropdown box that will ask you to choose the type of roulette experience that you want – gay, shemale, girls, hentai, etc.
With Tempo Cams, you'll find sexy women doing seductive stunts in every cam. So, this might work best to those who would not mind jacking off to fake cams streaming horny women. But then you cannot expect these women to interact with you, at least verbally. I really have no desire to sign up for this site and take advantage of the free account to give at a test. I feel like there are several other adult chat sites that deserve my precious time.
PROS:
Women are very seductive even if they are fake
CONS:
You need to sign up and pay to chat with women who are not the ones on cam
Verifies age before chatting
---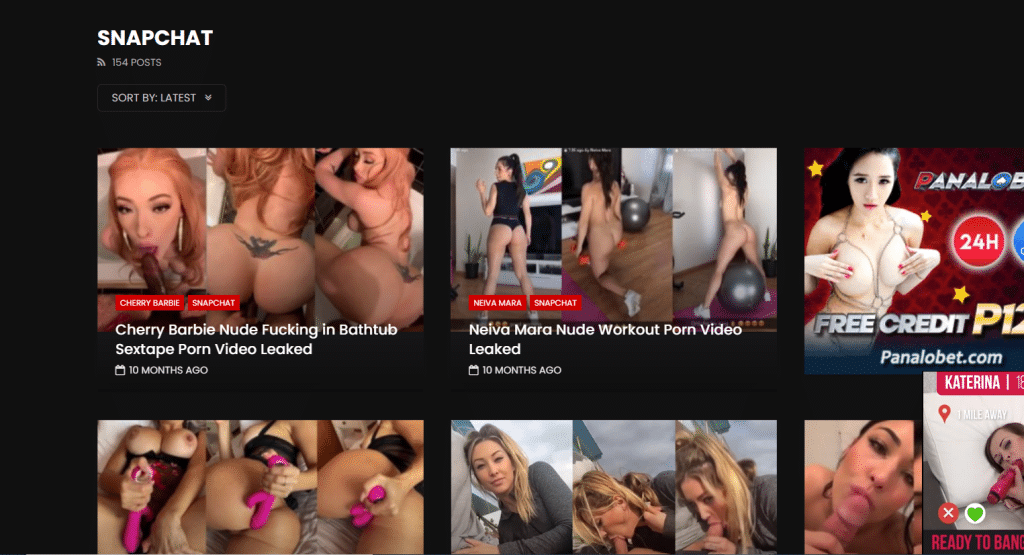 Lewdchat is all about sexual chatting and flirting. This site wants to create an active community through sex chatting, and draws so much attention because they care about the needs and abilities of the public. Everything here is free, smooth, and hassle-free. You do not have to pay money nor share personal details to use the site.
Learn more about Lewdchat with this full review.
PROS:
No registration required
Protects identity and adheres to anonymity
Chat unlimited
Available 24/7
Can privately message other members
Multiple chatrooms
Straightforward features
Meet like-minded individuals
Completely free of charge
CONS:
Quite a boring design
Limited features
Few site members
---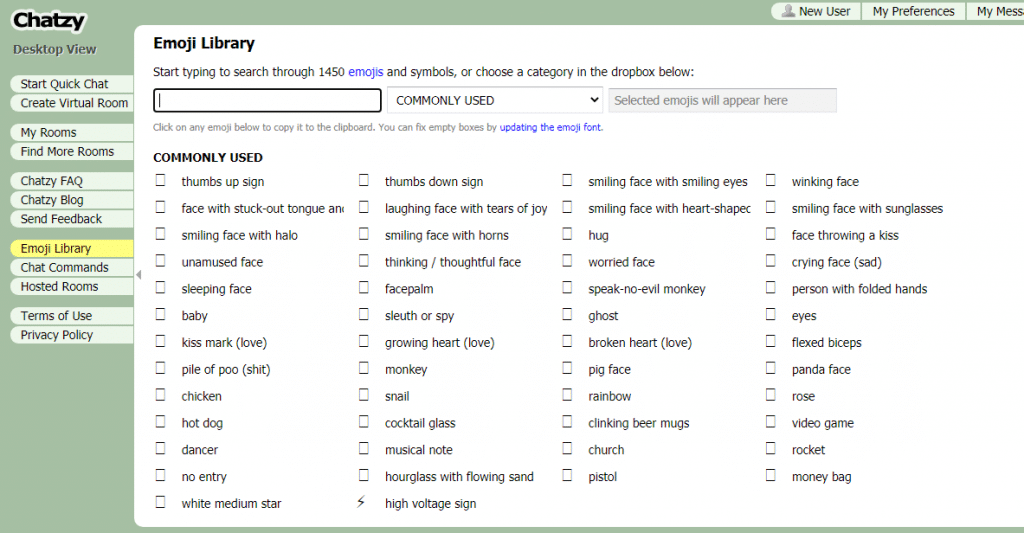 Since Chatzy.com is not a conventional Private Adult Chat website, it sees itself as a credible option to other social media sites like Skype. It's uncomplicated to set up an account, and once you've done it, you can launch chat rooms without sharing any personal details.
Users benefit from creating their chat rooms or joining one of the thousands of available chat rooms on the website. Somehow, Chatzy's concept seems somewhat outdated; however, it does not imply that the website is not highly recommended for romance.
Check out the full review of Chatzy.
PROS:
Registration is easy and safe
Has thousand available chatrooms you can join
Huge user base
You can create chatrooms freely and share them with anyone
It has instant messaging available
CONS:
No searching option
Old-fashioned design
No available profile pics
---
Bottomline
To wrap it up, folks, LoveMy.AI has pleasantly surprised me. I've dabbled in a few AI-powered adult chatbots, but this one might take the cake. It's all about simplicity here – no unnecessary frills cluttering the interface. Plus, the chat? Lightning-fast, responsive, and so realistic it might make your head spin.
Here's the kicker, though. We're talking about the baby steps of this service, and it's already strutting its stuff impressively. If LoveMy.AI is rocking my boat this hard now, can you imagine what's on the horizon? Trust me, folks, I'm just as impatient as you are to see what kind of steamy AI adventures await. So, keep those eyes peeled because LoveMy.AI is one to watch. Who knows what tantalizing surprises they'll have in store next? The anticipation is real, my friends!
All 5 Other Sites in This Category Worth Checking Out:
LoveMy.ai Review & 12 Must-Visit Sex Chat Sites Like LoveMy.ai Show Me 12 Alternatives for LoveMy.ai Hey there, folks! Buckle up because I've got a wild ride to share with you. Imagine stumbling upon a site and thinking, "Oh, here we go again another porn generator." But guess what? This one has a twist, and it's […]