Updated on: December 4th, 2023
11 Best Brothels In Nevada (NV), USA – A Legal Brothel Guide
At one point or another, you'll be hearing about brothels whenever you're in Nevada. It's a happy place for men — one where they can go whenever they want to pay for sex. Prostitution is legal in Nevada (but only for counties with residents below 700,000) so brothels are everywhere and when male tourists visit, it's a good experience to try and visit a brothel or two (well, unless they're down for it, of course) and fulfill your sexual fantasies with some smoking hot girl.
Since prostitution is only legal in some counties, Las Vegas isn't one of them because Clark County doesn't allow such. The closest brothels will be found more than an hour away from downtown Las Vegas.
So we've compiled a list of the most visited brothels in Nevada, including essential details like location, services offered, estimate cost, and even what type of babes can be spotted there. Before visiting one, you should have an idea of what to expect from the whole experience. You can also decide if you'll go for brothels or opt for escort agencies instead.
NEVADA BROTHELS: How did it become a "THING"?
Brothels have been around for a very long time, dating back from the middle of the 19th century. In 1937, a law required weekly health check-ups for all the active prostitutes. After years of going back and forth between brothel owners and country officials, prostitution finally became legal and since then, they have closely monitored its operations. Prostitutes were checked regularly, especially for STDs. Male and female prostitutes are now legally working for paid sex.
WHAT TO EXPECT IN A BROTHEL?
Upon arriving at a brothel, you will be in an area where you will be choosing a prostitute whom you want to pay for their services. Behind a glass wall, all the women available will be paraded for everyone to see. If you don't want to choose a woman yet, you can directly go to a room, or hang out at the poolside or bars. For some brothels, they have theme nights where you'll pay cover charges and enjoy a party. You can then see the lineup for the day and you can even choose the services to be performed.
GETTING THERE
Going to a brothel can be hard especially if you don't have a car. Since most of them are outside of Clark County, an hour or two drive would be a given so you can go to a brothel. They usually advertise services like "free transportation" but, if they ever pick a customer up, additional charges will be paid for that.
One thing about most of these brothels' transportation services: it's luxurious (and kind of awkward, if anything). Imagine this, you're being transported via limousine. Sounds great, yes? But you're together with dozens of other men who have the same goal for the night: to get laid. So if you are not up for this route, you can ride a taxi.
11 BEST BROTHELS IN NEVADA
Out of the 16 counties in Nevada, seven of them have active brothels, and all of them are rural counties, having a population below 700,000 people.
Bunny Ranch
Address: 69 Moonlight Rd, Carson City, NV 89706, United States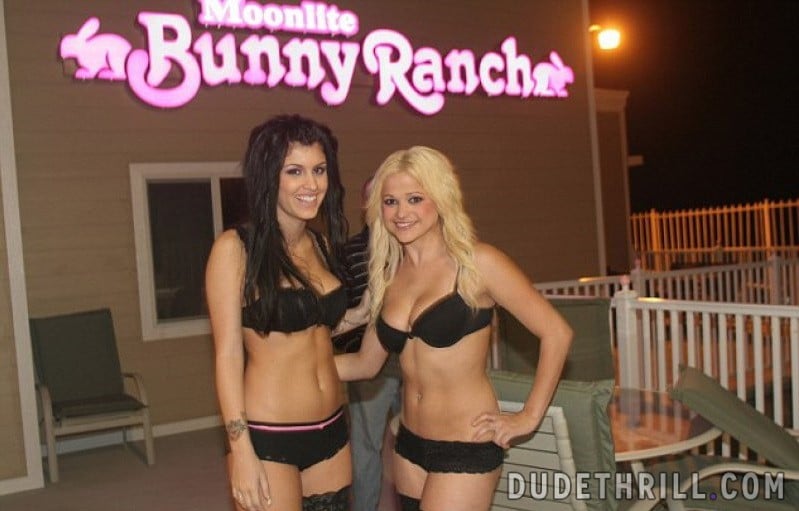 One of the more well-known brothels in Nevada. They have a great lineup of women, all hot and sexy, who are always down to get dirty and kinky with customers. They have different types of women so you will have one that fits your liking. If you let them know you are new to the whole brothels experience, you will be ushered to a private room for some "tour" where you'll be negotiating for anything on the menu card (with all the sexual acts you can think of).2. Sheri's Ranch
Sheri's Ranch
Address: 10551 Homestead Rd., Pahrump, NV 89061, United States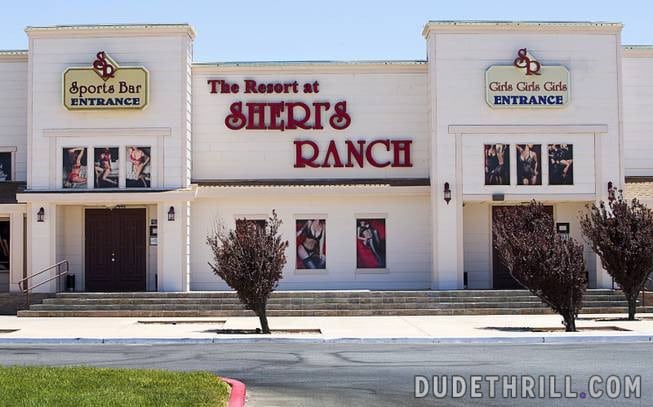 Unlike most brothels, it has that "resort" kind of feel, with upscale rooms, sports bars, tennis courts, outdoor swimming pools, and spas. There's just something about these brothels that make you feel no shame and no judgment at all because everyone, from the staff to the prostitutes are very welcoming. Prices can range from as low as $80 up to more than $10,000.00.
Love Ranch
Address: 95 Kit Kat Drive, Carson City, NV 89706 United States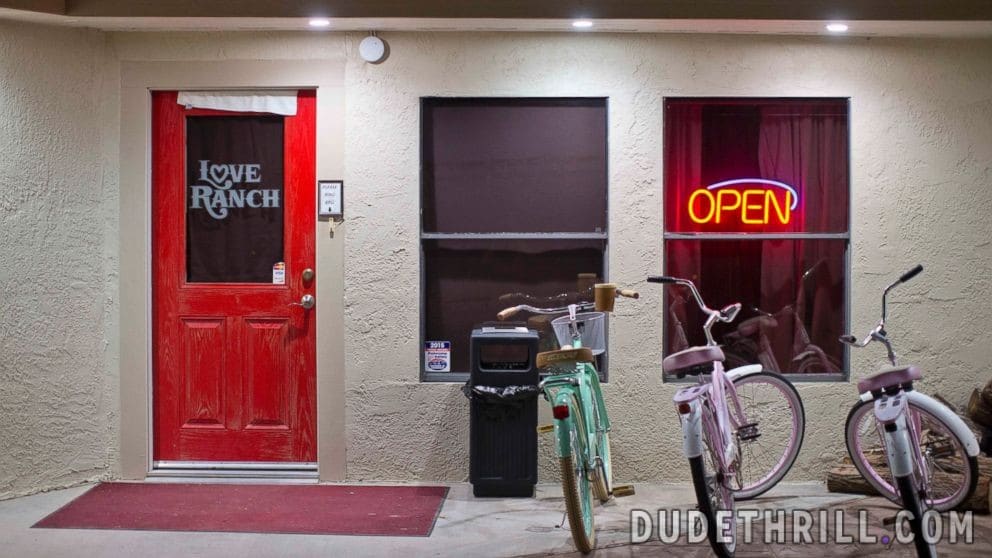 Located just right outside of Reno, all legal adult entertainment can all be within walking distance in this famed Red Light District. This one is famous among brothel-goers, and they have also a great lineup of women. It is said that you could get laid here for $200.
Kit Kat Ranch
Address: 48 Kit Kat Drive, Carson City, NC 89706 United States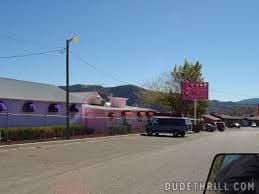 Located in the heart of USA's Red Light District, this is another one of the "Ranches" and is one of the most popular sex tourism spots not only in Nevada but worldwide. They have drop-dead gorgeous women, called Kitties, who offer the finest services, Girlfriend Experiences, and orgies. No limit to whatever you want to do here, everything just really come with a price.
Desert Rose Gentleman's Club
Address: 357 Douglas St. Elko, NV 89801, United States
One of the many premier night clubs in Elko, this one of a kind brothel takes their sexual services to a different level. Educated and sophisticated women are ready to take you to a different dimension with their pleasure-giving skills. Desert Rose is home to world-class prostitutes.
Alien Cathouse
Address: 2711 E Hwy 95, Amargosa Valley, NV 89020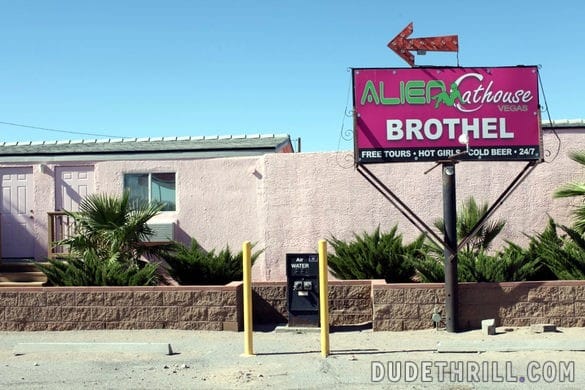 Its name says it all… this is a sci-fi themed brothel. Their girls, or "cosmic kittens" as they are referred, came from a planet called "Venus 69" and crash-landed on Earth. They have a very updated website that shows a daily lineup and even Q&A for their prostitutes.
Bella's Hacienda Ranch
Address: 619 8th St., Wells, NV 89835 United States
With a sign that says "Ladies 24 hours", this brothel aims to cater to men's desires. Their websites feature the whole menu for the place and include profiles of their girls. The actual location has a large parking lot so it is very convenient especially for those who are traveling and just wanted to let off some steam for a few hours or so.
Big 4 Ranch
Address: 135 High St. Ely, NV 89301 United States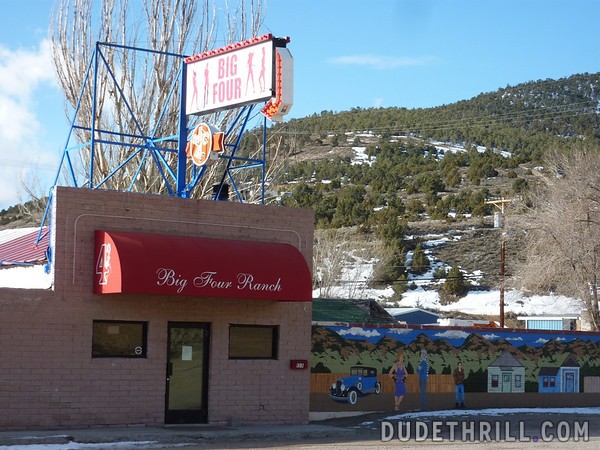 Although there is not much information as seen on their website, this is one of the top favorites of every brothel visitor in Nevada. This could be attributed to the friendly and welcoming atmosphere and how it boasts of the place's history tracing back to the 1880s.
Chicken Ranch
Address: 10511 Homestead Rd, Pahrump NV 89061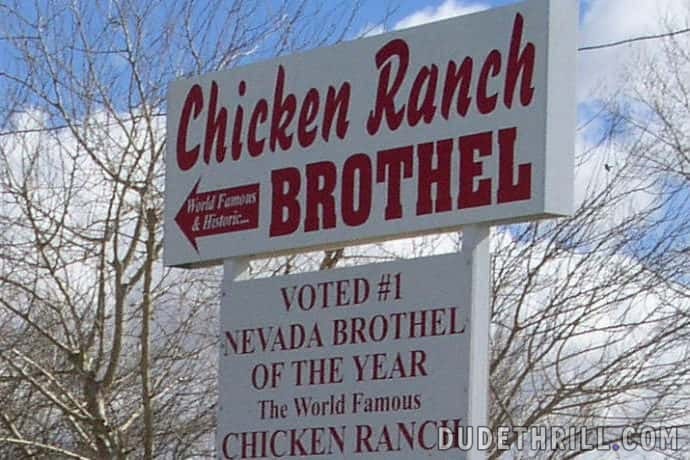 This is the closest brothel to Las Vegas and would take about an hour's drive to get here. They have Leghorn Bar, an outdoor pool, bungalows which can be rented, and luxurious rooms. The bungalows mentioned are the haven for those who are into BDSM.
Desert Club
Address: 303 North 2nd Street, Battle Mountain NV 89820 United States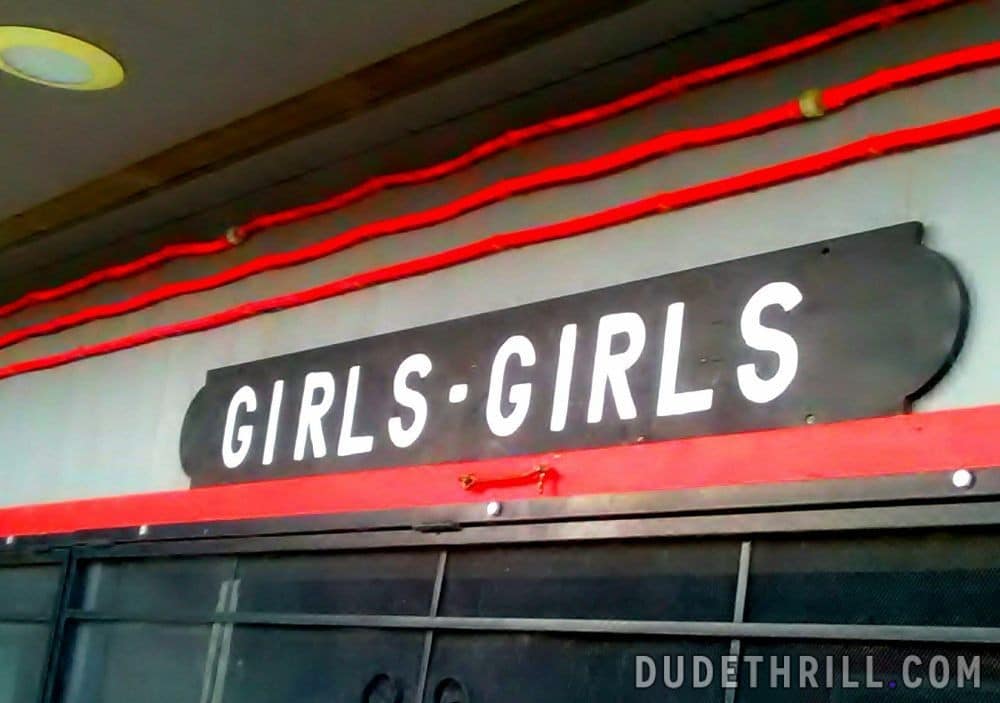 For those with certain fetishes, this is the perfect place for you. This brothel is open 24/7 but on a strict appointment basis only. On their website, they have listed all possible services and if your fetishes aren't listed, you can specially request for them.
Donna's Ranch
Address: 679 8th St. Wells, NV 89835 United States
This brothel claims to be the oldest one operating in the whole United States. With a lot of women to choose from, you can also enjoy the place with their full bar, hot tubs, and massage tables. Its location is a mile away from both I-80 and US 93.
BROTHEL SERVICES
Nevada has been strictly implementing regular check-ups for prostitutes since they are prone to contracting Sexually Transmitted Diseases (STDs) like HIV, chlamydia, gonorrhea, and syphilis, to name a few. Condoms are a must for sexual intercourse and oral sex. If a customer gets STDs, especially HIV, from a prostitute, the Brothel owners will be held liable for that.
Some of the many services offered by brothels:
Blowjob
Sexual Intercourse
Massage with "happy ending"
Threesome
Bubble bath party
These are just a few and you can choose as many items off their list of services, up to your heart (and body's) content. They also have packages good for several hours and some would even cater to different fetishes, which will cost more.
BROTHELS: HOW MUCH DO THEY COST?
The cost of a brothel will always depend on the services that you will avail. Average brothels in Nevada tend to charge higher rates because of tax and establishment costs. Transportation and kickbacks to taxi drivers are also some added costs that will be part of your bill.
It's not new for people to spend A LOT for just a few hours of pleasure and fun in a brothel. Although most brothels publish their services online so those who are interested can check them out, they leave out the prices so it will all be known once you're in the place already. So, if you plan on going to a brothel, you might want to have $1,500 ready for such splurge.
There are also times where brothels would host porn stars. They will make themselves available for some nights and this will give you a chance to have sex and enjoy various services from popular porn stars. And off course, it will cost a whole lot higher.
CHOOSING THE ATMOSPHERE AND PREPPING FOR SEXY ENCOUNTERS
A lot of these brothels have themed rooms where you can spend time with your prostitute. Before starting your sexy time, you will be asked to take a shower and then the clock will start counting down until your experience is done. If you are planning to visit one, you can first check out their websites since you can practically get lots of information from there, including important stuff like menu, prices, and if you're lucky, you can have a glimpse of the prostitutes in their photo galleries.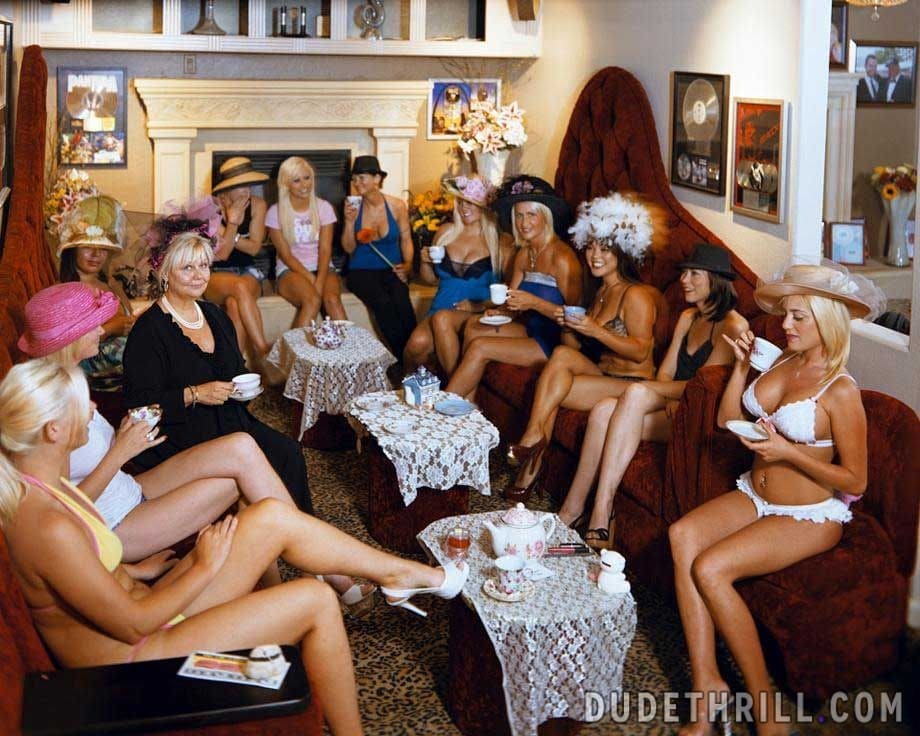 As for the atmosphere, it's all up to you. They will cater to your fetishes and help you achieve any sexual fantasies that you may have. You paid for the experience so you're bound to have the best time of your life.
The legalization of prostitution in Nevada is unique, as we may say. Many tourists take advantage of the state's sins and vices but should always beware since there are strict limits regarding sexual services and even with the people who work in such industries. The prostitutes here are also doing it all for the money and they seem to be having fun as well.
A typical day in these brothels would usually start at 11 AM. The prostitutes need to be ready by then for the "shows", and by ready, they should already have showered, groomed, and dressed in skimpy lingerie that leaves nothing to your imagination. Women start to line up when a client arrives, commencing the selection process.
Although in most areas all over the world, prostitution is a taboo and often receives thumbs down reactions wherever it is never like that in Nevada. They have embraced such a lifestyle, what with having been around for a very long time. It's just a good thing that the government keeps an eye on this industry, which is why they strictly require a lot from such businesses to ensure both prostitutes' and customer's health.
So if you are in Nevada or are planning to visit soon, this guide will be very helpful. You can read up and have an idea as to how the whole industry works, what happens on these brothels even before you step in on one, and you can prepare yourself beforehand. If you're not from Nevada, then it is not always where you can get to experience pleasure, freedom, and mind-blowing sex from such experienced ladies. Everything does come with a price, but if you're down for spending a bit in exchange for a few hours of heaven, then this guide is a jumpstart in getting on track for it.
And if you have your experience & thoughts to share – don't hesitate to do it in the comments below!
All 3 Other Sites in This Category Worth Checking Out:
Massage Planet & 12 Best Erotic Massage Sites Like MassagePlanet.net Show Me 12 Alternatives for MassagePlanet.net These muscle pains are hindering me from doing my best abilities today. Why don't I get some prescriptions from my favorite sexual doctors? In less than minutes, I received my diagnosis. Damn, these experts suggest a steamy massage for my […]
RubMaps Show 9 Similar Massage Parlor Websites to Rubmaps.ch You must have heard of the term "happy endings" usually associated with massages and parlors. This is referring to getting massage services where the masseuse would eventually help you reach orgasm, which is included in their "services". Yes, this is happening and they are real. Lots of […]
Show Me The List of 11Nevada Bordellos At one point or another, you'll be hearing about brothels whenever you're in Nevada. It's a happy place for men — one where they can go whenever they want to pay for sex. Prostitution is legal in Nevada (but only for counties with residents below 700,000) so brothels are […]