Updated on: October 1st, 2023
We Live Together
& Top-12 Premium Lesbian Porn Sites and Porn Movies Like WeLiveTogether.com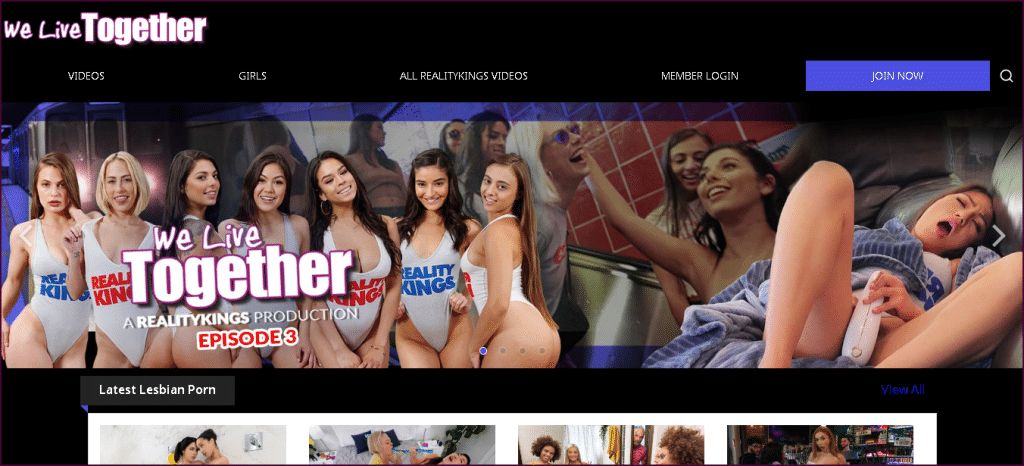 Do you ever stop thinking about what happens when women have secret gatherings? According to the TV, it's all about pouring out feelings, drowning in wine, and immortalizing their little monsters in diaries. But let me tell ya, that's just scratching the surface of the truth. Brace yourself for WeLiveTogether's no-holds-barred lesbian videos that shatter those cookie-cutter portrayals. In this Dudethrill review, I invite you to experience the electrifying reality of lesbian-fucking videos that defy stereotypes and leave you breathless.
Official URL: https://www.welivetogether.com
Lesbian Lovin' at its Finest: WeLiveTogether Strikes Again!
Are you tired of the same old lesbian porn videos? Look no further than WeLiveTogether, a top-quality lesbian porn website from the twisted geniuses at RealityKings. This isn't some amateur operation; we're talking about a company that's been in the game since its debut around 2003, consistently producing high-quality content that has stood the test.
You might wonder why you should give WeLiveTogether a chance, especially with many other options. Well, let me tell you, this site is the real deal. From pussy-licking threesomes to steamy one-on-one sessions, the women featured here are absolutely gorgeous and know their way around a lady's body. And let's not forget about the production value – these are not some shaky, poorly lit iPhone videos.
What sets WeLiveTogether apart from the competition is the attention to detail. Every scene is meticulously planned and executed, focusing on creating a genuine connection between the performers. You won't find any faked moans or faked orgasms here. Instead, the women enjoy themselves, making it all so damn hot.
Sometimes, Less is More: The Brilliant Minds behind WeLiveTogether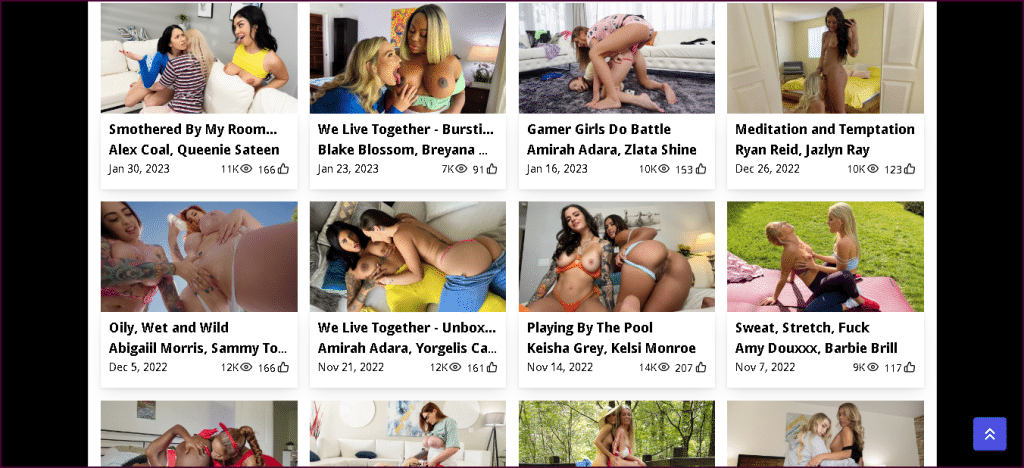 As soon as you land on the WeLiveTogether page, your eyes are bombarded with sultry snippets of the latest lesbian action. It's like the universe is daring you to resist. But let's be honest, who could resist? These lesbians were made for each other, and they're all too eager to give us a show. No plot or backstory is necessary — just pure, unadulterated pleasure. The RealityKings and WeLiveTogether team knows that sometimes, less is more. And in this case, less means more pussy-licking, scissoring, and body worshipping for us to enjoy.
Moreover, as you scroll down, you can't help but drool over the seductive previews and creative titles. I feel like a child in a toy store, except the toy is much more fun to play with. And speaking of licking, WeLiveTogether features the cream of the crop when it comes to pornstars and infamous sluts. You'll see all the best chicks indulging in kinky lesbian fun, whether playing with each other's perky tits, fingering each other's dripping wet pussies, or fucking each other silly with various toys.
Certainly, it's no surprise that RealityKings is synonymous with top-notch porn, and WeLiveTogether is no exception. With the hottest women and the raunchiest action, this site is a must-see for any lesbian porn lover (or anyone with a pulse). So, sit back, grab some lube, and get ready to be blown away by these gorgeous ladies.
Meet the Sultry Goddesses That Will Leave You Speechless!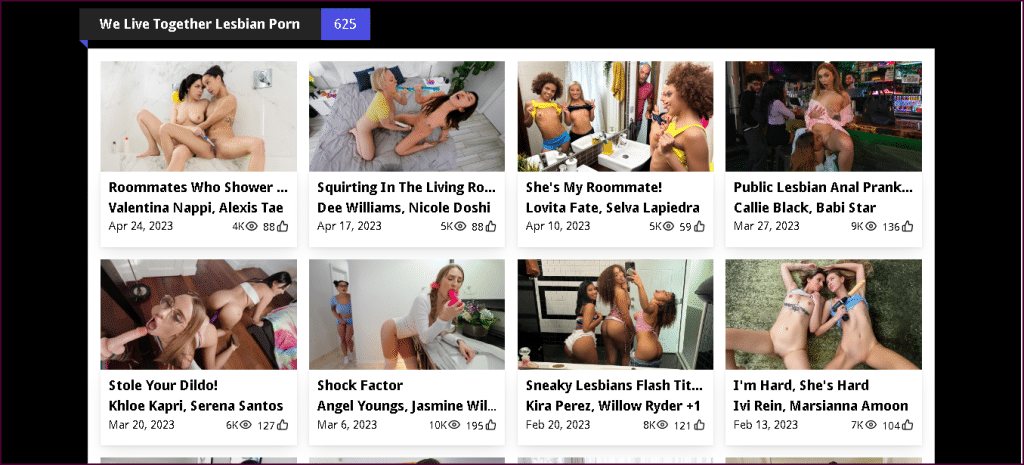 Oh, let me tell you about the line-up of sexy vixens that will make your jaw drop and your pants tight! We're discussing Monique, Babi Star, Callie Black, and Lovita Fate and getting dirty in some unforgettable lesbian fucking flicks. And hold on tight because that's just the tip of the iceberg. With almost 800 porn superstars on the list, you'll be spoiled for choice when finding the perfect babe to fuel your fantasies.
Without hesitation, I could sit here and list all the names, but trust me; you'll have way more fun exploring the roster yourself. It's like a wild scavenger hunt for the hottest bodies and the most tempting curves. No amount of text can do justice to those mesmerizing melons, no matter how fancy the font is. So, dive right in and prepare to be blown away by the sheer variety of talent and seduction that awaits you.
There's something for every taste and desire, from buxom blondes to sultry brunettes, from petite cuties to voluptuous goddesses. It's a playground of passion where these adult stars unleash their wildest lesbian fantasies, leaving you begging for more. Prepare to experience pleasure and indulge in the ultimate escapade with these heavenly beauties.
Enjoy a Monthly Subscription to WeLiveTogether and RealityKings for a Price of One!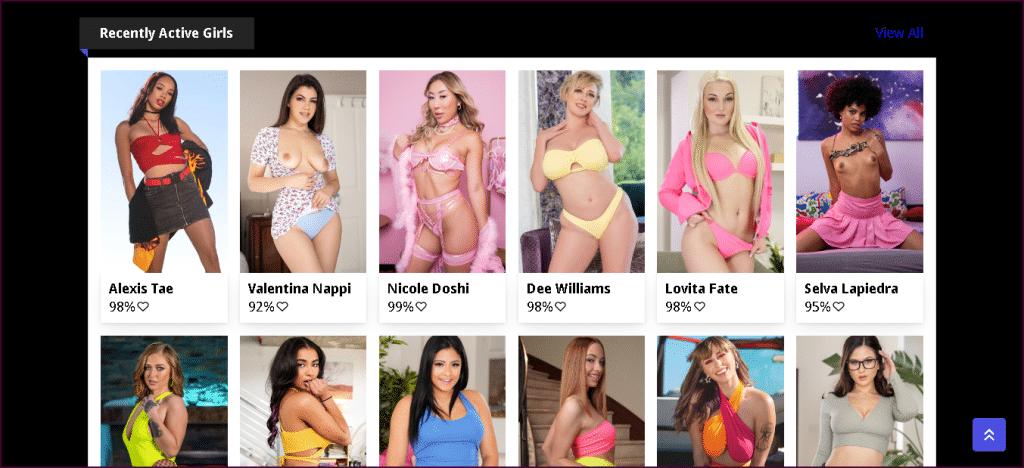 Ah, WeLiveTogether and their sneaky tricks. I fell for it too, my friend. I saw that enticing play button and thought I was about to dive into some hot action. But no, instead, I found myself magically transported to their registration page, teasing me with all its sexy promises.
Now, let's talk about the price. WeLiveTogether follows the production value, charging you $30.00 monthly for all lesbian goodness. It's what you'd expect, right? But here's the kicker — you're not just getting access to a single website. Because WeLiveTogether is under the umbrella of RealityKings, you're getting a whole damn buffet of porn at your fingertips.
Think about it. It's like purchasing a ticket to a theme park and discovering that you can ride all the rides, not just one. You're getting access to a treasure trove of smut, my friend. From hot threesomes to steamy MILF action, the RealityKings network has it all. It's like a porn paradise where your fantasies come to life.
Sure, the price might be reasonable for a premium site, but the value you're getting is priceless. So why settle for just one spot when you can have the whole damn network? It's like winning the lottery, but you're hitting the jackpot of porn instead of cash. Trust me, once you're inside, you'll thank the fake play button for leading you to this naughty wonderland.
Daily Dose of Diverse Content: WeLiveTogether's Winning Formula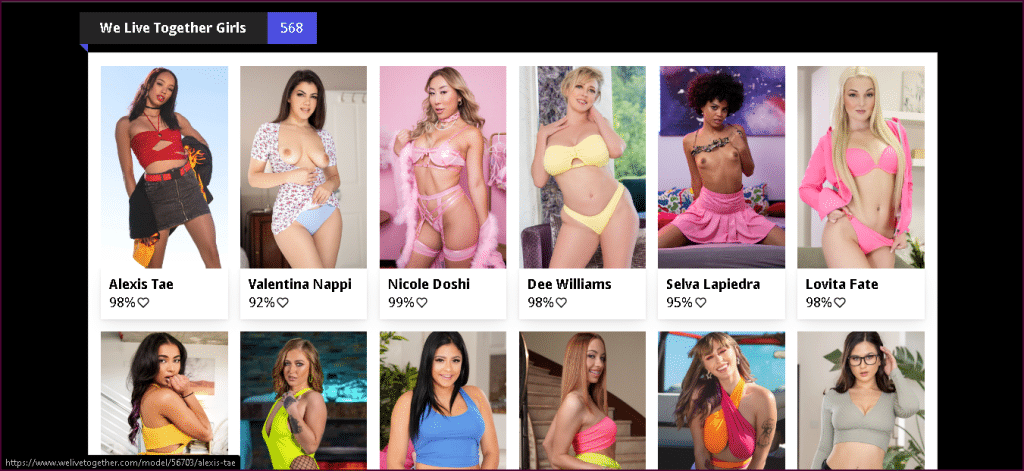 WeLiveTogether is at the top of my list for some excellent reasons. First, they pump out updates like it's their job (which, I guess, it is). With a new scene every day, you'll never run out of high-quality porn to jerk off to. And speaking of quality, their video quality is top-notch. None of that grainy, poorly-lit crap here, my friend. They know how to make a good-looking sex movie.
Nevertheless, let's get to the good stuff — the variety. I'm talking about everything from group sex to public banging and plenty of hot lesbian action. If you feel tired watching just one category, switch it up and try something new. There's always something fresh and exciting to explore.
Meanwhile, I should warn you about the trial option. Yeah, it's cheap and tempting, but always be wise. Once the trial is done, you'll get charged every month at a much higher rate. It's like a sneaky little trap, and I can't help but giggle at the audacity of it all.
Enjoy Trial Membership and Get a Taste of the Good Stuff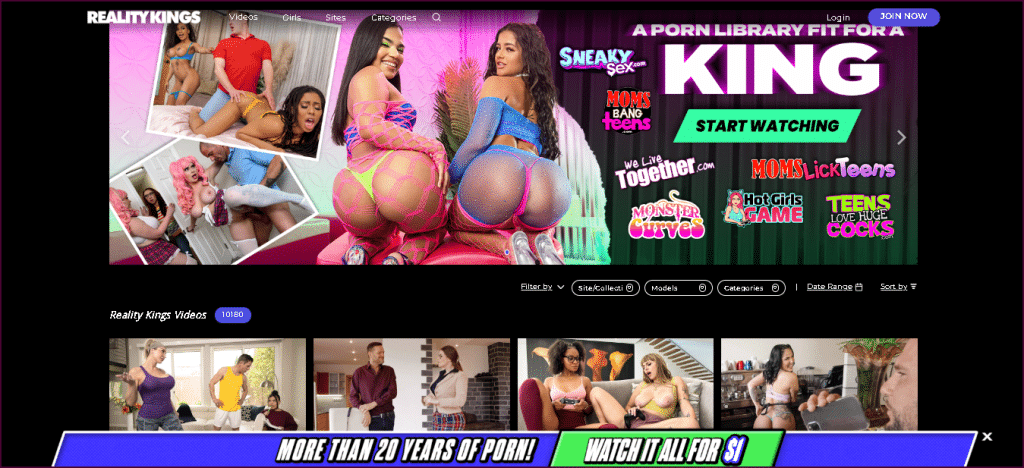 But hey, before you dive headfirst into this pleasure paradise, let me give you a heads-up about their cheap trial option. Sure, it sounds tempting, but tread carefully, my friend. Once the trial period ends, they'll start billing you an overblown cost every month. Indeed, it's a classic move in the porn world, and I can't help but chuckle at the audacious shadiness hidden.
But if you're willing to pay the cash, WeLiveTogether is worth every penny. The content alone is staggering, and the quality is consistently excellent. Just be prepared to lose a lot of hours (and maybe a little bit of dignity) in pursuing that perfect nut. Overall, the WeLiveTogether site is a buffet of sexual delights; you're the hungry patron ready to indulge in all their surprises.
WeLiveTogether: The Temptation is Real, Even with the Download Fee!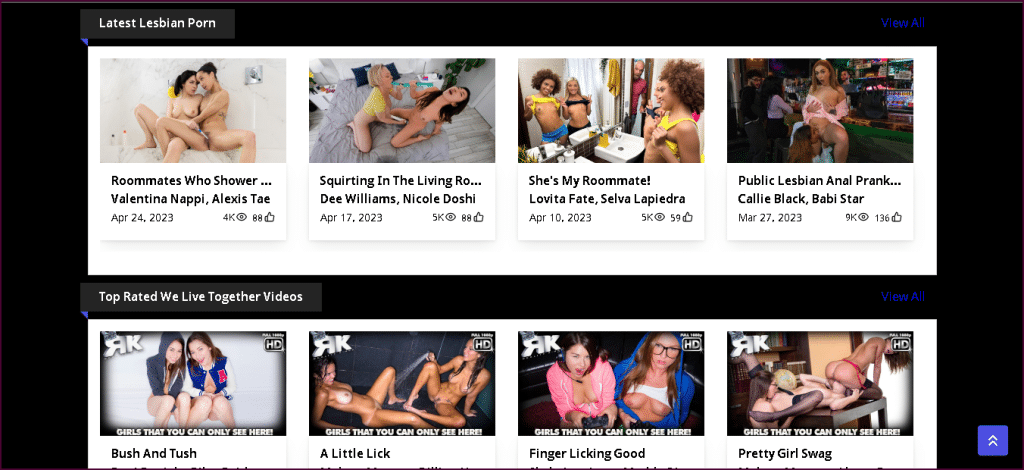 Oh boy, here's a little oopsie moment I had on WeLiveTogether. I got so caught up in the scene that I couldn't resist hitting the "Download" button. But guess what? RealityKings strikes again with their extra charges for downloads. Sneaky bastards!
Yep, downloading those steamy scenes will cost you an extra 15 bucks on top of a regular subscription package. They sure know how to get you, don't they? But hey, let's weigh the options here. With bonus access to the entire RealityKings universe, it might just be perfect for the wallet if you prefer to collect the best ass-smacking and clit-licking lesbian clips.
Furthermore, the additional fee for downloading was the only downside I've seen on the site. I mean, can't a porn lover catch a break? But everything else about this place is top-notch. I can't blame the quality for a second. From crystal-clear videos to the stunning chicks to the mind-blowing fucking skills, each scene of the movie screams pure excellence.
So, while the download charge may sting a bit, I can't deny the undeniable allure of WeLiveTogether and the whole RealityKings package. It's like a treasure trove of pleasure waiting to be explored. Just get ready to open your wallet to stock up on those naughty lesbian adventures. After all, when it comes to satisfying your carnal desires, my friend, there's no room for penny-pinching.
Pros and Cons of WeLiveTogether.com
PROS:
Premium quality porno
Updates regularly
All lesbian action
Top pornstars worldwide
CONS:
Need to pay another fee to download videos
No free access
---
Top-12 Premium Lesbian Porn Sites and Porn Movies Similar to WeLiveTogether.com: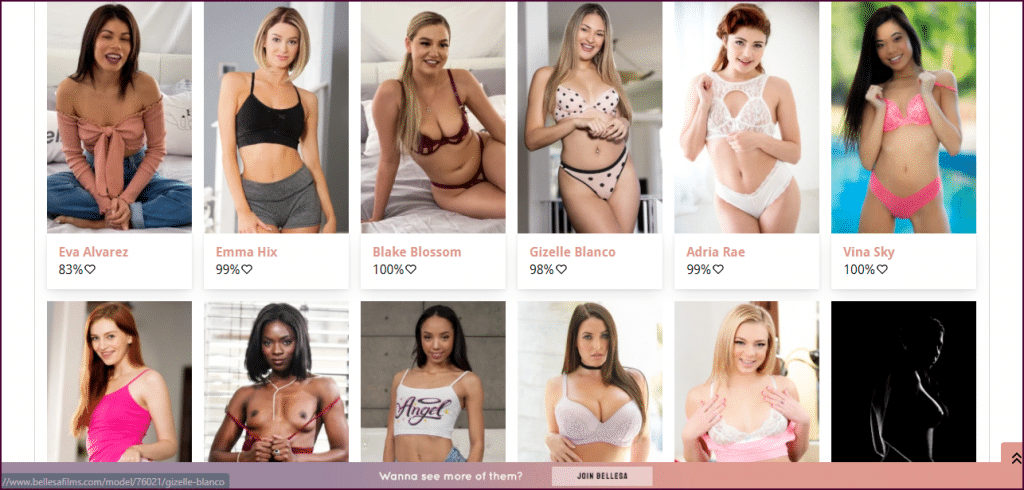 Bellesa Porn is a must-visit porn website today. They produce porn videos made for women's pleasure. Also, the themes contain female performers doing fun to themselves rather than being an object of pleasure. Indeed, there is an extensive presentation of equality, a critical component of feminist porn.
Here's the full review of Bellesa.
PROS:
Simple design, yet classy
Easy to browse and friendly to the user
The community promotes a positive environment
Produce real sex
Stars have popular names in the industry
CONS:
Porn videos intended for women's liking
---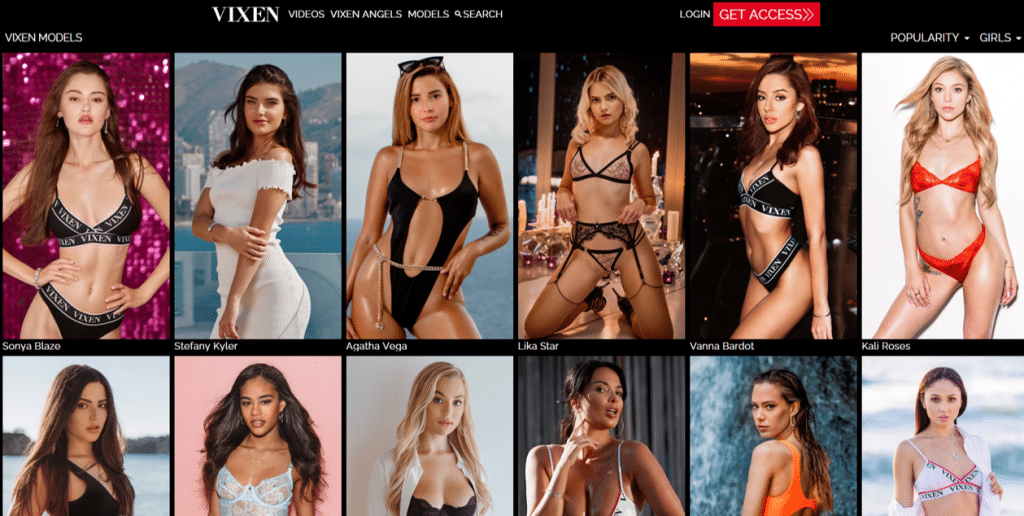 With every video beautifully shot in 4K quality, Vixen lets you enjoy video in Ultra HD scenes with all the romanticism and super steamy sex. Gorgeous porn stars grace their videos in hot sex or self-pleasure and you can choose from their collection of contents that will surely satisfy you. Although the site is fairly new and is still yet to be discovered by most porn fans, Vixen has been solidifying its status with a steady flow of updates that are all exclusive.
Click here for a full review of Vixen.
PROS:
Exclusive content
Regular updates
Vixen Angle photoshoots and BTS
CONS:
Only a few numbers of videos and models
Pre-checked cross-sells
---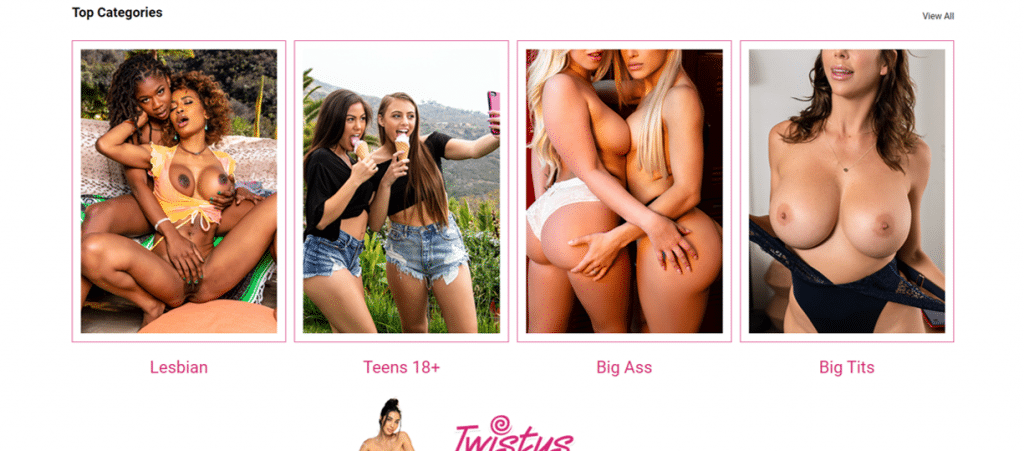 Another best premium porn website today is Twistys. For many years, the website created a respected name in the porn industry. However, over the years, Twistys has taken its contents to a whole new level. From sweet naked girls to hardcore videos, the contents here are different and plenty. Also, if you want to see the hottest and sexiest chicks on the planet, just head over to Twistys and satisfy with its sexy contents.
PROS:
Established website and credible name
Plenty of models are available
Contents like videos are in HD quality
CONS:
Limited trial period
No advanced searching
---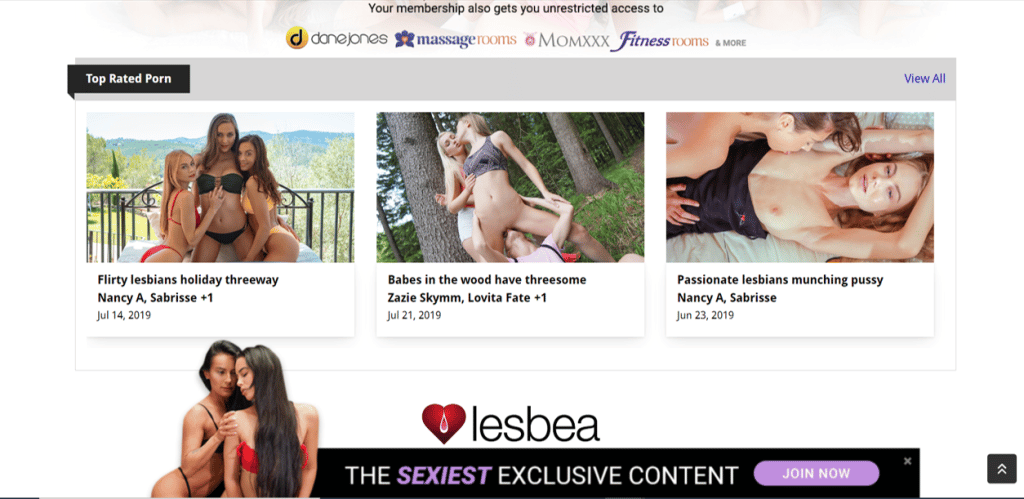 Lesbea is known to be one of the finest porn producers in the Sexy Hub's group of seductive erotica venues. If you haven't yet visited one of these network's domains, you made the right choice in commencing it with Lesbea.com. Just a few backgrounds about Sexy Hub, this page started its quest in the industry in 2014. Its year of inception suggests its status in the business. Sexy Hub may not be as extensive as most big porn names in the business, but it has been wildly recognized.
Lesbian porn evolved and continuously prospered over the years. With this, sites providing this niche thrived in the industry. Hence, Lesbea.com has made an exceptional contribution to the erotica business. The page has a captivating group of women ready to give you the hottest pussy eating and licking experience. All your lesbian fantasies are addressed. Not just that, you can have bonus sites to savor once you enroll in the Lesbea community.
Click to see the full review of Lesbea.
PROS:
Scheduled uploads
Consistent fresh concepts and materials
Hottest females and lesbian porn performers
Unlimited streaming
Sort the contents with ease
Exquisite players
High Definition Flicks
Access to Sexy Hub's Network
CONS:
Pay to fap
No free previews
Few segments
---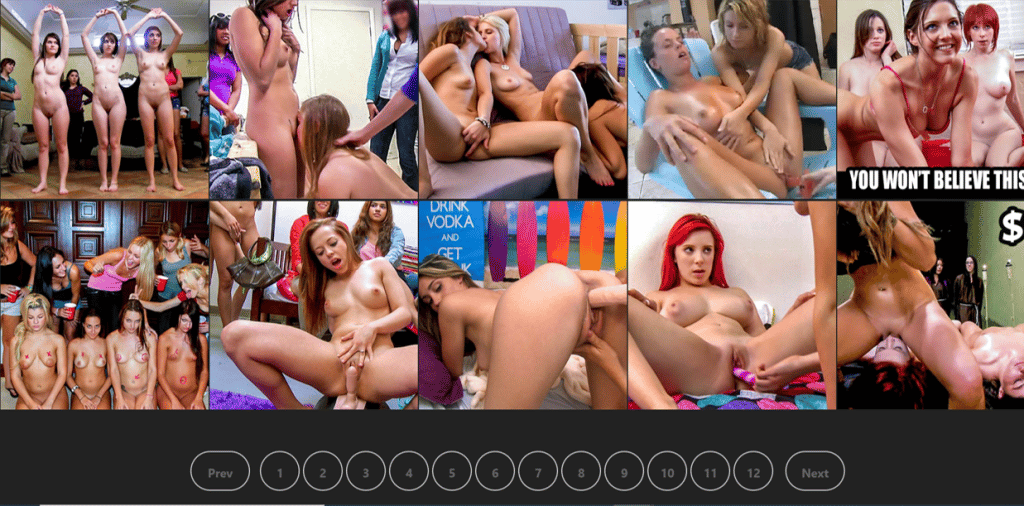 Haze Her tried to be creative on its site name with a moon background. I must say, the site has perfected the girl-to-girl scenarios. Lesbian encounters are jerk-worthy, especially the POV shots. There are many featured activities on the domain, most significantly, group participation and challenges. Certainly, the site did a great job of making the activities feel natural and authentic. With this, you can guarantee that you will see a pile of beauties loving the idea of banging and pleasuring each other.
Check out the full review of Haze Her.
PROS:
Sorority-themed porn scenes
Group and girl-to-girl sex
High-quality perversion
Exclusive materials
Clean domain
CONS:
I haven't seen download options
Needs to pay
Few tools
---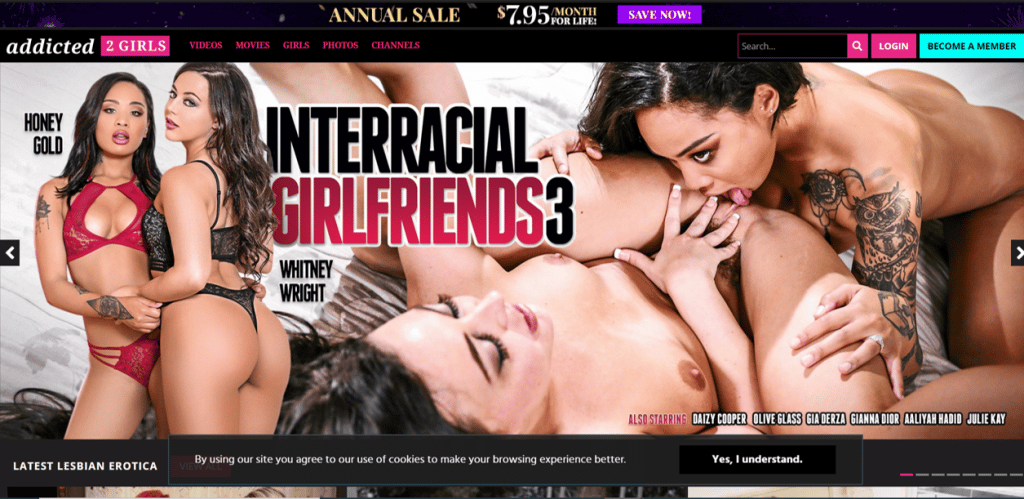 Addicted 2 Girls crafted a place filled with lesbian erotica scenes. The porn makers know our fervent obsession with hot sluts that they collate them in an explosively hot page. Addicted 2 Girls' premium production brought enticing dick reactions and a solid fan base. Thus, the community is rising, with supporters enjoying the materials for a cheap subscription plan.
PROS:
Weekly library updates
Premium lesbian porn
Undeniably hot performers
Excellent lesbian collection
Cheap and affordable subscription plans
Full-length films
High-quality and well-produced videos
CONS:
Less than a thousand selection
No freebies
---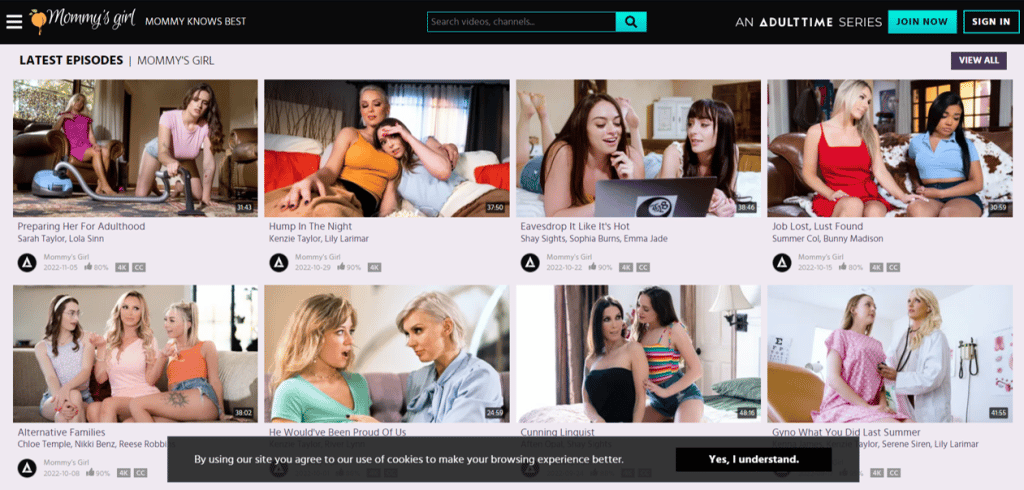 Mommys Girl got a charming lesbian porn concept. With highly stimulating videos, the page delectably incorporated twists in every storyline. You can see moms and MILF characters in the abode. Not just that, the palatable kissing, pussy eating, squirting, and more made Mommys Girl a great addition. You can also scream in excitement as you fully uncover Mommys Girl and its various bonus sites in one orgasmic place. With that, you are cordially invited to taste a new lesbian porn favorite.
Here's a full Mommys Girl review.
PROS:
High definition films
Catches the attention of lesbian porn enthusiasts
Clean and organized site
Talented and tasty porn performers
Within-reach pricing rates
Handy site features
Bonus perks available
Exclusive themes and concepts
CONS:
No advanced search function
Mostly softcore
---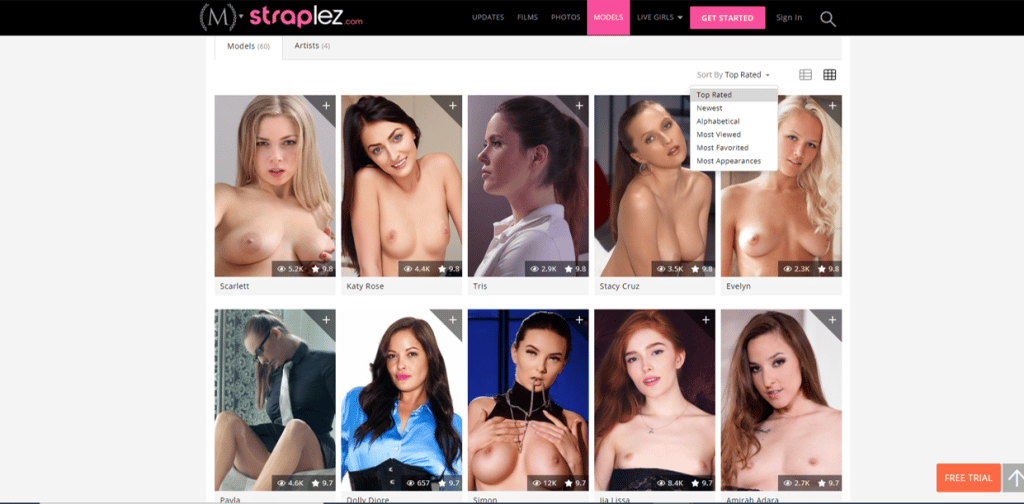 Strap Lez carries the banner of strap-on sex and lesbian erotica cuisine. From here, you can suffice your need for a girl to girl sex with its collectible pieces of strap-on dildo adventures. Strap Lez is specific; thus, you will no longer run in bushes to comprehend the service. Patrons shall enjoy feminine discoveries in more straightforward means like 1, 2, and 3.
One can definitely tell a site's success via its online traffic. Fortunately, Strap Lez is one of those venues that showcases one of the best performances when it comes to statistics. Various information shows that Strap Lez isn't new in the business but has made a massive wave in the Internet only at the onset of 2022.
Read the Strap Lez full review.
PROS:
Classy and Aesthetic Site
Hundreds of Lesbian videos
Strap-on sex cuisine
High-quality films
Top images
Salivating plots
Some free previews
CONS:
High price
Few collections
---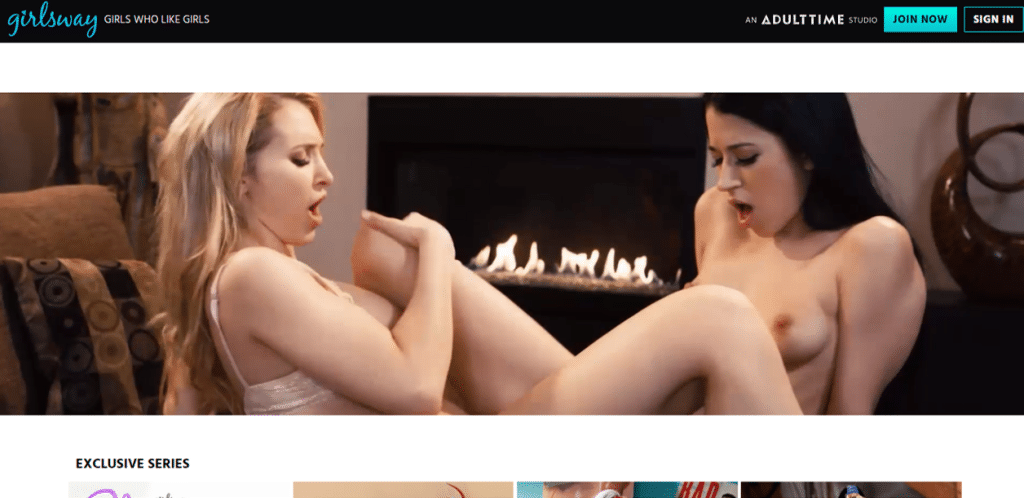 Girls Way is a great site to address your lesbian porn cravings. It is easy to add them to your list of places to visit as they shower porn fans with exciting exclusive materials and original content. Name any of your favorite lesbian action scenes; Girls Way is happy to deliver them to your doorsteps. However, you need to create an account and select a subscription to enjoy the drooling features fully.
Check out the full review of Girls Way.
PROS:
Clean and organized domain
Exclusive series
High-resolution materials
Top-of-the-line features
Updates consistently
Girl of the month/year
Hot lesbian babes
Mesmerizing scenes
CONS:
---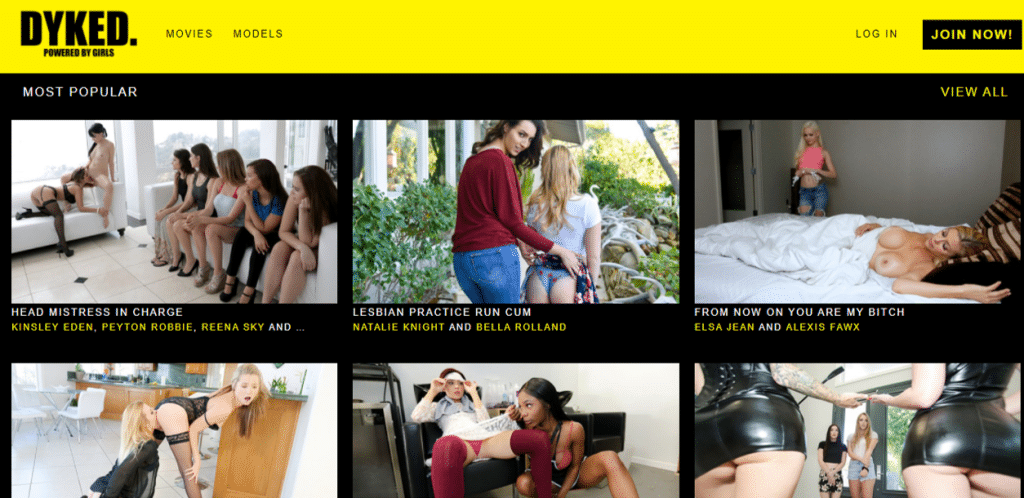 Girl power is explosive with Dyked.com's collection of lesbian sex and girl-to-girl escapades. The site delighted various avid fans of mouthwatering horny lesbian babes. These females love to explore each other and unveil the treasures of womanhood. Not just that, they are willing to be devoured, fingered, stimulated, and be passionately held. Oh, hardcore and intense scenes are available at Dyked too.
Click to see the full Dyked review.
PROS:
High-resolution materials
Access to TeamSkeet sites
Good quality downloads
Hot lesbian babes
Diverse collection
A clean and straightforward site
CONS:
No categories and other site features
No model information
Need to pay
---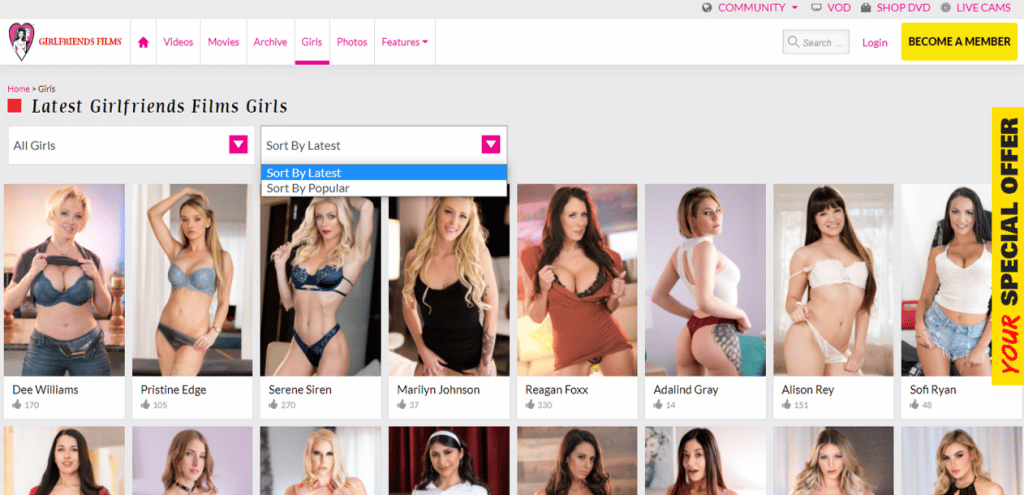 Fill your nights with lesbian cuisine here at Girlfriendsfilms.com. People are cumming in as they drool around freshly baked goodies of lesbian erotica. Girlfriends Films talks about the hottest perks from stunning ladies willing to eat pussies. It may sound cringy to some, but those happily addicted to lesbian porn will run miles just to keep in touch with premium materials. Hence, here at Girlfriends Films, you do not have to source them from afar.
Learn more about Girlfriends Films with this full review.
PROS:
Premium lesbian content
High caliber stars and production
Clean domain
Friendly navigation system
Cheap and affordable membership
On-point functions
Full-length pornography
CONS:
No dark mode
Less information about the models
---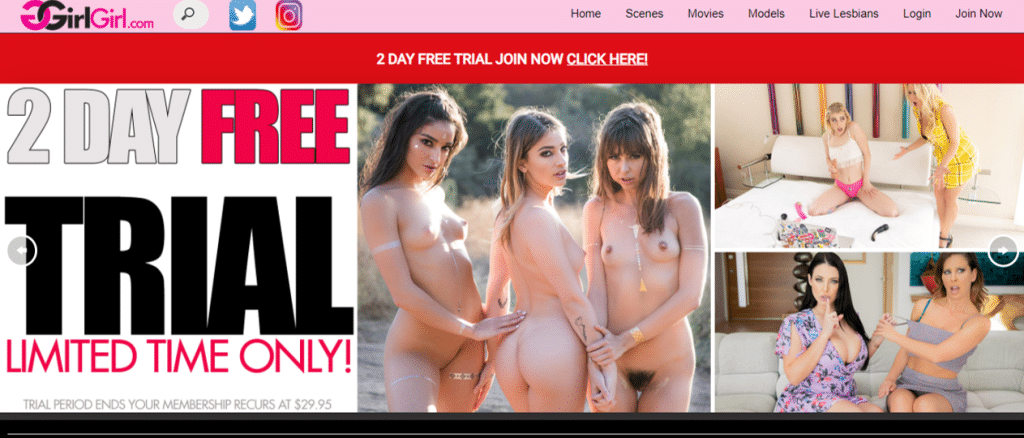 Girl Girl speaks for itself, and there is no penis insight on this domain. The site showcases the steamiest ladies with good physiques and horny personalities. They also love exploring each other's sexuality and enjoy their BFF's company in bed. Undoubtedly, lesbian sex fans are tempted to experience GirlGirl because of its roster of hot porn stars and quality porn films.
Check out the full review of Girl Girl.
PROS:
Exclusive lesbian sex materials
Full-length films
Professional and quality films
Great plots and storylines
Famous porn superstars
Smooth interface
Clean and organized website
CONS:
Small library
No category section
---
Conclusion
WeLiveTogether sets the bar high for other competitions. Certainly, it's got all the ingredients that make a paysite genuinely remarkable. The updates roll in regularly, delivering a constant dose of mind-blowing lesbian action that will leave you begging for more. And, thanks to their user-friendly site design, navigating through their vast archive of movies is a breeze. It's undoubtedly a premium package that's worth every damn penny. They've got their shit together! Trust me; you won't be disappointed. Happy exploring, my friends!
All 15 Other Sites in This Category Worth Checking Out:
Baberotica & 12 Top Notch Premium Lesbian Porn Sites Like Baberotica.com Show Me 12 Alternatives for Baberotica.com These sensual chicks are bulging millions of dicks. Where to find these slutty babes? Baberotica, ladies, and gents, to give you hundreds of fap-worthy lesbian delicacies. You read that right; our review for today is another ride of authentic […]